The Department of Homeland Security told told election officials in 21 states on Friday that Russian hackers attempted to access their voting systems in the 2016 election.
DHS contacted officials in all 50 states to tell them whether they had been targeted. The department declined to publicly name the 21 states hackers tried to breach.
But HuffPost and The Associated Press contacted election officials across the country and identified those states. They are: Alabama, Alaska, Arizona, California, Colorado, Connecticut, Delaware, Florida, Illinois, Iowa, Maryland, Minnesota, North Dakota, Ohio, Oklahoma, Oregon, Pennsylvania, Texas, Virginia, Washington and Wisconsin.
Election officials in most of those states were quick to note the hackers were unsuccessful. In some states, the suspicious activity amounted merely to seeing if there was a vulnerability in the system. Only Illinois said hackers had successfully accessed voter information, according to AP. DHS has said there's no evidence any votes, anywhere in the country, were changed by the attempted intrusions.
DHS told California "Russian cyber actors" scanned the state's internet-facing systems in 2016, but there was "no evidence that any systems were penetrated or compromised in any way," Secretary of State Alex Padilla (D) said in a statement. "Scanning is an unauthorized attempt to identify weaknesses in a computer or network ― akin to a burglar looking for unlocked doors in a house," Padilla added.
DHS contacted the state officials after the agency was criticized for not doing enough to help states bolster election system cybersecurity defenses. A top DHS official told Congress over the summer that 21 states had been targeted last year, but the department didn't name the states or tell state election officials whether their systems were hit.
"It's unacceptable that it took almost a year after the election to notify states that their elections systems were targeted, but I'm relieved that DHS has acted upon our numerous requests and is finally informing the top elections officials in all 21 affected states that Russian hackers tried to breach their systems in the run up to the 2016 election," Sen. Mark Warner (D-Va.), the top Democrat on the Senate Intelligence Committee, said in a statement.
DHS spokesman Scott McConnell said in a statement the agency was refining its process for sharing information with state officials.
"DHS does not publicly disclose cybersecurity information shared between the department and its partners," McConnell said. "When we become aware of a potential victim, DHS notifies the owner or operator of the system, who in this case may not necessarily be the Secretary of State's office. However, recognizing that state and local officials should be kept informed about cybersecurity risks to election infrastructure, we are working with them to refine our processes for sharing this information while protecting the integrity of investigations and the confidentiality of system owners."
"No, Russia did not help me, that I can tell you, OK?," Trump said at a rally in Alabama on Friday.
Support HuffPost
The Stakes Have Never Been Higher
Before You Go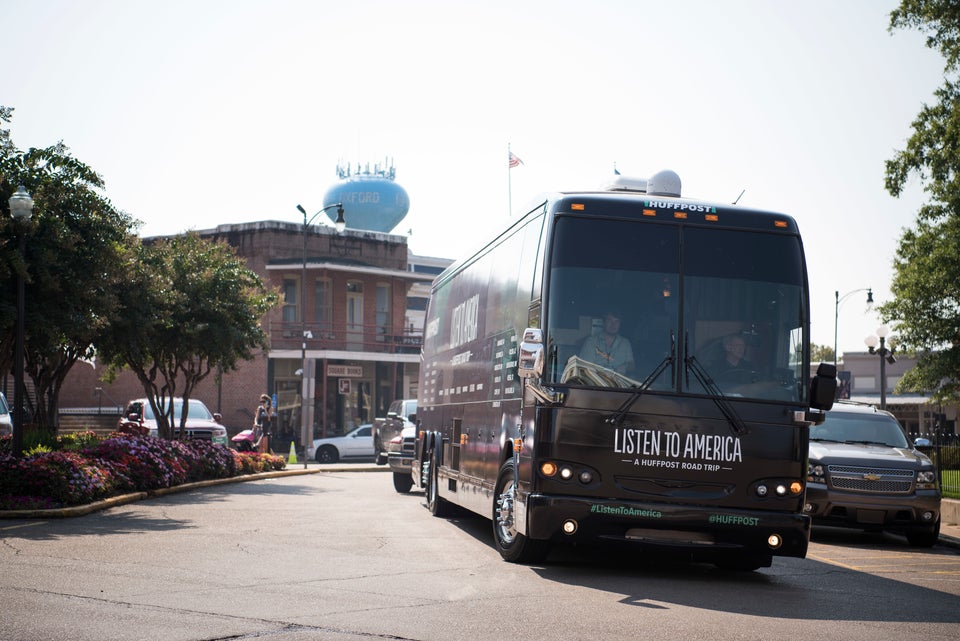 Best Scenes From Oxford On HuffPost's "Listen To America" Tour
Popular in the Community