WASHINGTON ― The 13 Russian nationals indicted by a federal grand jury Friday were not charged simply because they are foreigners suspected of interfering in a U.S. presidential campaign. They were charged because they, and the companies employing them, paid for propaganda to interfere in the election.
It is not illegal for a foreign national to voice an opinion on U.S. politics or candidates. If you aren't a U.S. citizen and you want to tell your Twitter fam ― whether that's 342 followers or 10,000 ― that people shouldn't vote for Donald Trump or Hillary Clinton, that's cool. You can even volunteer in real life if you want. It is, however, not cool if you spend money to promote that message through advertising on a digital platform.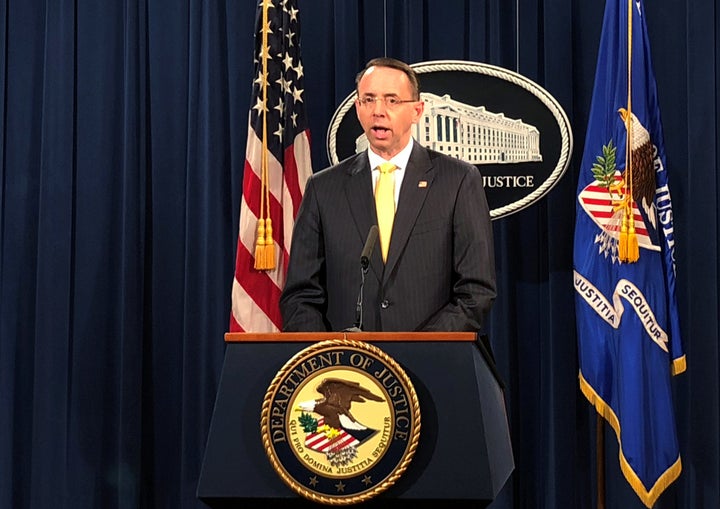 That is partly what the Russians at the center of Friday's indictment are accused of doing. The indictment states that the 13 Russians and the three companies employing them defrauded the U.S. government by inhibiting the functions of the Federal Election Commission, which oversees campaign finance law, and the Department of Justice, which enforces the Foreign Agent Registration Act.
"From at least April 2016 through November 2016, Defendants and their co-conspirators, while concealing their Russian identities and ORGANIZATION affiliation through false personas, began to produce, purchase, and post advertisements on U.S. social media and other online sites expressly advocating for the election of then-candidate Trump or expressly opposing Clinton," the indictment states. "Defendants and their co-conspirators did not report their expenditures to the Federal Election Commission, or register as foreign agents with the U.S. Department of Justice."
By failing to register as foreign agents, as required for any foreign propaganda under the law, and disclose their election-related spending, as required for any domestic political propaganda, the Russians and their employers engaged in a conspiracy to prevent the enforcement of the law banning foreign nationals from independently spending money to promote or oppose a campaign, according to the indictment, and they stole the identities of Americans and used fraudulent identities to illegally open up bank accounts in the U.S. By September 2016, the interference campaign was costing $1.25 million per month, according to the filing.
"The foreign national ban applies to prohibit the foreign actor from making any independent expenditure or electioneering communication or any other expenditure for the purpose of influencing an election," Brendan Fischer, a lawyer for the campaign finance watchdog Campaign Legal Center, told HuffPost.
In the indictment, special counsel Robert Mueller, who is investigating whether the Trump campaign conspired with the Russian government to influence the 2016 election, presented only paid digital advertisements that could be read as explicitly for or against a candidate. Many other advertisements, tweets and posts by the fake social media accounts, even those that may positively or negatively portray a candidate, would not implicate campaign finance laws.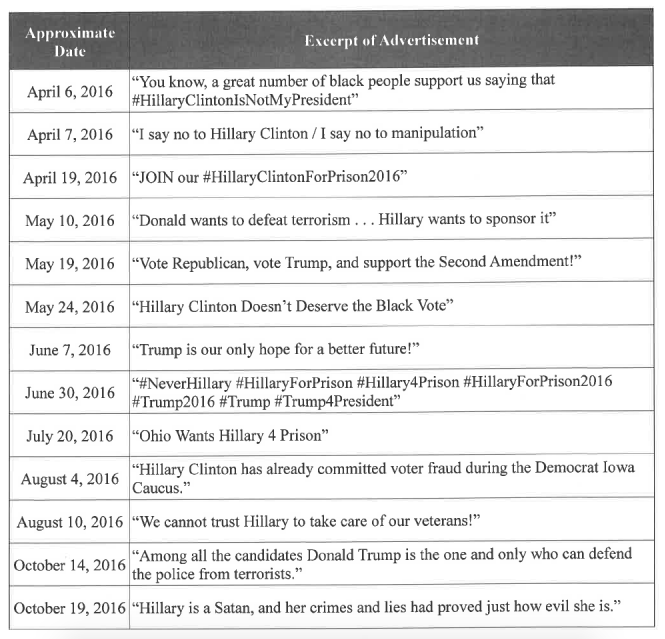 "[Mueller] only focused in on the ads that expressly advocated," Fischer said. "He didn't get into the broader array of ads that didn't mention a candidate or run near an election."
The ads presented in the indictment included messages like, "You know a great number of black people support us saying that #HillaryClintonIsNotMyPresident," "Ohio Wants Hillary 4 Prison," Hillary is a Satan, and her crimes and lies had proved just how evil she is," and "Trump is our only hope for a better future!"
But there are a number of ways to craft an advertisement to avoid legal problems. Just ask the billionaire Koch brothers. And that matters for the future enforcement of these laws as foreign nationals continue to wage similar paid influence campaigns on digital platforms.
"The concern is that the signal this indictment sends is that foreign nationals are only prohibited from running digital political ads that expressly advocate for or against candidates," Fischer said, adding that "we've just signaled to foreign nationals about how they can word their candidate and election ads next time and avoid breaking the law."
Before You Go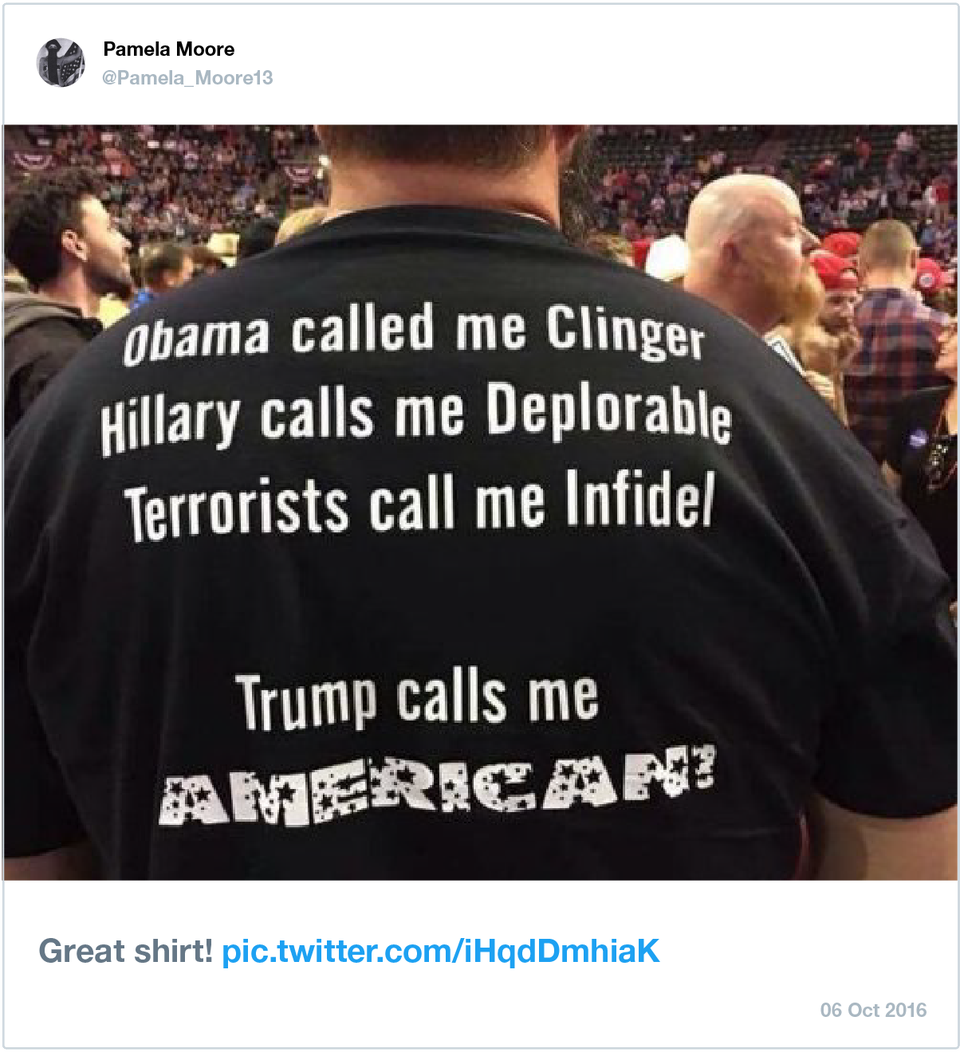 Russian Government-Linked Content On Twitter
Popular in the Community