Russia's military has been praised for its chic uniforms, the creation of one of the nation's most celebrated designers. But as many of the world's fashionistas will attest, donning haute couture doesn't come without a price tag -- as the soldiers have reportedly learned.
The AFP is reporting that between 60 and 250 Russian servicemen have been laid up with everything from flu to pneumonia, as the uniforms have proven to be too thin to withstand the harsh winter, particularly in the country's northernmost regions, where temperatures have been known to hit -40 Celcius.
The report quotes one soldier's concerned mother, who told Russian daily Rossiyskaya Gazeta, "They literally felt naked outside." She went on to note, "Many of them ended up in hospital. Ours developed pneumonia." Another relative agreed, telling the paper, ""They gave our lads army boots made from fake leather with cardboard inner soles, socks, and light clothing clearly not suitable for winter."
Threaded with gold, the shapely uniforms were reportedly introduced in 2008 -- the brainchild of Russian designer Valentin Yudashkin, who won a massive tender to give troops a fashion makeover a year earlier, and drew inspiration from the uniforms of the imperial Tsarist army.
See photos of the new uniforms here: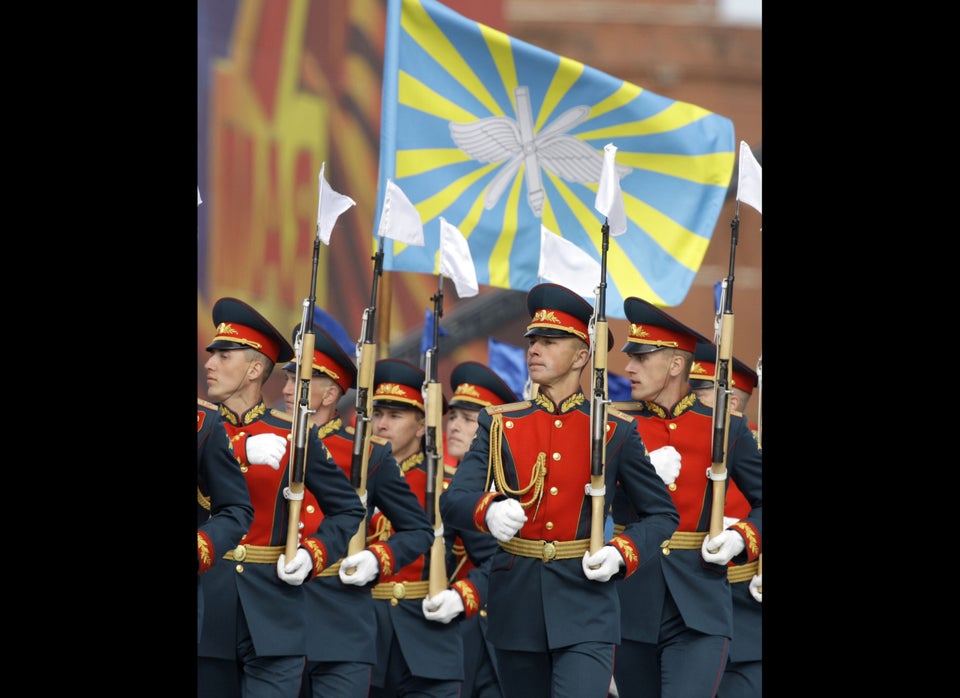 Russian Military Uniforms
Related
Popular in the Community