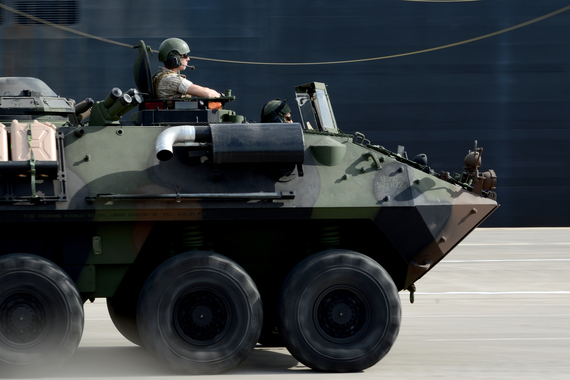 Around 36,000 troops from more than 30 nations (27 NATO Allies plus partners) have come together for exercise Trident Juncture 2015 which is now the biggest and most ambitious NATO exercise in more than a decade.
NATO has said that the intent of this large-scale exercise "will be to train the troops of the NATO Response Force (NRF) and otherAllied forces, to increase their readiness to respond to a wide range of challenges. It will ensure that they can work seamlessly together, collaborate with partners and engage in crisis response together with international organisations,"
According to a release on NATO's website, "Observers from member nations of the Organization for Security and Co-operation in Europe (OSCE) and from other countries around the world have been invited to witness NATO's biggest military exercise in over a decade, Trident Juncture 2015, which is currently taking place in Italy, Spain and Portugal."
The release went on to point out that "under the Vienna Document 2011, three separate Russian inspection teams arrived this week - one each in Italy, Portugal, and Spain. In each country, the teams were provided with briefings about Trident Juncture 15, and have inspected military activities being carried out as part of this exercise. The inspection in Italy took place between 26 and 28 October, and the inspections in Spain and Portugal are on-going between 27 and 29 October."
To view the video of Russian Observers visiting the NATO site you can check it out here.
PHOTO GALLERY
Trident Juncture 2015
Calling all HuffPost superfans!
Sign up for membership to become a founding member and help shape HuffPost's next chapter