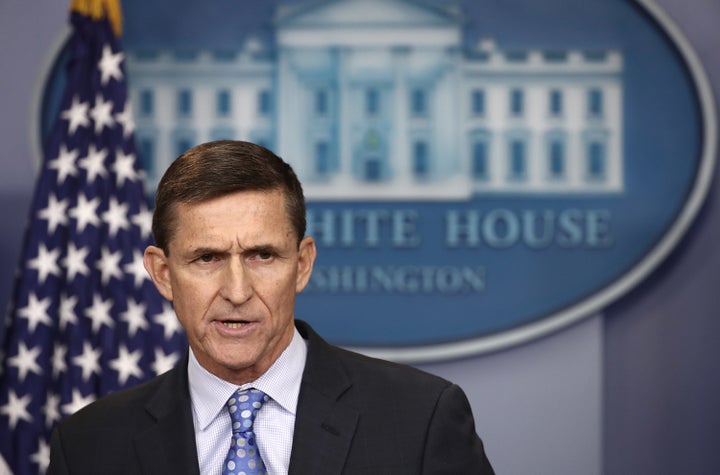 Another piece of the puzzle of how Russia may have attempted to meddle in the 2016 presidential election emerged Wednesday night as The New York Times published a scoop about the intentions of the Russian government.
Three American officials told the Times that Russian officials discussed how to influence top advisers to Donald Trump's presidential campaign last summer. The report, based on intelligence gathered by U.S. spies, says Russian intelligence and political officials sought to sway Trump through Paul Manafort, his campaign manager at the time, and Michael Flynn, the retired general advising Trump's campaign on foreign policy issues.
As the report notes, it is unclear whether the Russians actually did attempt to influence the two Trump campaign advisers.
The past couple of weeks have brought a steady drip of revelations about Russia's attempts to sway the outcome of the election. Faced with growing pressure after the firing of FBI Director James Comey on May 9, the Justice Department appointed a special prosecutor to oversee the agency's Russia probe. It's now up to that prosecutor, former FBI Director Robert Mueller, to assess the available intelligence and determine whether Trump's campaign actively colluded with the Russian government.
Both Manafort and Flynn are currently under FBI investigation for their ties to Russia, and whether they colluded with officials there to influence the outcome of the 2016 election. Flynn, who was fired as Trump's national security adviser after it was revealed he had discussed U.S. sanctions against Russia with Sergey Kislyak, that country's ambassador to the U.S. who is widely believed to play a role in Russia's spying operations, is also being probed for lobbying work he did on behalf of the Turkish government.
Wednesday's report in the Times comes one day after former CIA Director John Brennan told congressional lawmakers that he was aware of intelligence revealing contacts between Trump's campaign associates and Russian officials. Brennan told the House Intelligence Committee that while he didn't have proof of collusion between Russia and the Trump campaign, he believed the intelligence required further investigation by the FBI, and alerted the agency to those concerns.
Brennan said there were still "unsolved questions" when he left the CIA over whether the Russians were successful in getting Trump associates to "work on their behalf, again, either in a witting or unwitting fashion."
It was the first time Brennan publicly commented on his concerns. He did not name Trump officials who were in contact with Russia, due to the security classification of that information.
In April, it was revealed Brennan held several classified briefings last summer with senior lawmakers due to his concerns over Russia attempting to influence the election. In those briefings, Brennan said the breach of Democratic National Committee emails indicated to his agency that the Russian government was looking to damage front-runner Hillary Clinton and sway the election in Trump's favor.
One of the lawmakers briefed was then-Senate Minority Leader Harry Reid (D-Nev.), who publicly raised his concerns about Russian interference in August, three months before the election, and asked the FBI to probe the matter.
By that point, the FBI's investigation of Trump's team was already underway, as Comey confirmed in March.
Manafort and Flynn, along with former Trump campaign advisers Carter Page and Roger Stone, are all subjects of that FBI probe.
Manafort has long faced scrutiny for his indirect ties to Russian officials, most notably via his work advising and lobbying on behalf of the pro-Russian former Ukrainian President Viktor Yanukovych. In March, The Associated Press reported that Manafort had also done consulting work for a Russian billionaire seeking to "greatly benefit" Russian President Vladimir Putin. Reports have also emerged of Manafort being investigated on suspicion of money laundering related to his ties to Russia.
Flynn, meanwhile, was paid tens of thousands of dollars by entities linked to the Russian government for appearances he made in Moscow. He was also paid more than $500,000 in 2016 to help the Turkish government discredit an exiled cleric ― work he did as he was campaigning on behalf of Trump. Flynn, who is the subject of congressional investigations as well as the FBI probe, has invoked his Fifth Amendment rights to avoid turning over documents subpoenaed by lawmakers related to his contact with Russian officials.
The Senate Intelligence Committee is now subpoenaing Flynn's businesses in an attempt to get those records, and warned the retired lieutenant general he could be held in contempt if he fails to comply.
This is developing story and has been updated.
Before You Go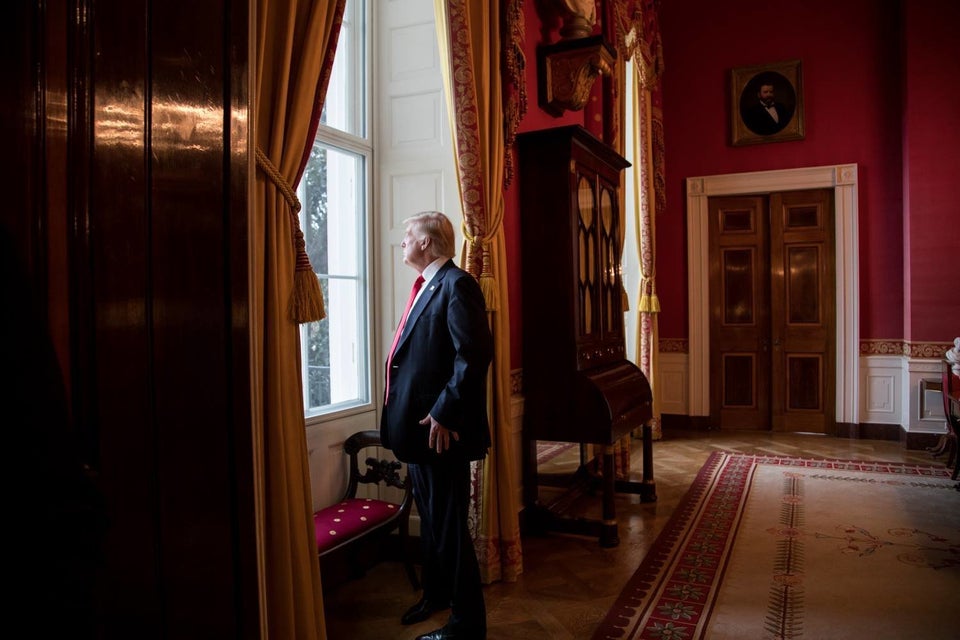 Trump's First 100 Days
Popular in the Community