Comedian Samantha Bee tackled this issue on the latest episode of her show "Full Frontal."
The host flew to Moscow to interview two people who claim to be among the trolls Russia has allegedly paid to advocate for Trump online. They declined to show their faces.
The two masked "thinkfluencers," a man and a woman, described on the show how they comment on websites like Facebook, Twitter, The Washington Post and other news outlets, posing as everyday Americans.
"The reason I'm hired is to make simple people change their mind about their vote and also about Russia," the woman said. She later added that she identifies herself as an American housewife from Nebraska while online, and not as a Russian.
When Bee asked if the "troll" prefers Trump or Democratic presidential nominee Hillary Clinton, her choice was clear.
"Trump seems nicer because he is not saying the things about Russia that Hillary Clinton is saying," the woman said. This was her "honest opinion" and a conversation she has engaged in online, she told Bee.
Check out the full exchange in the above video.
Before You Go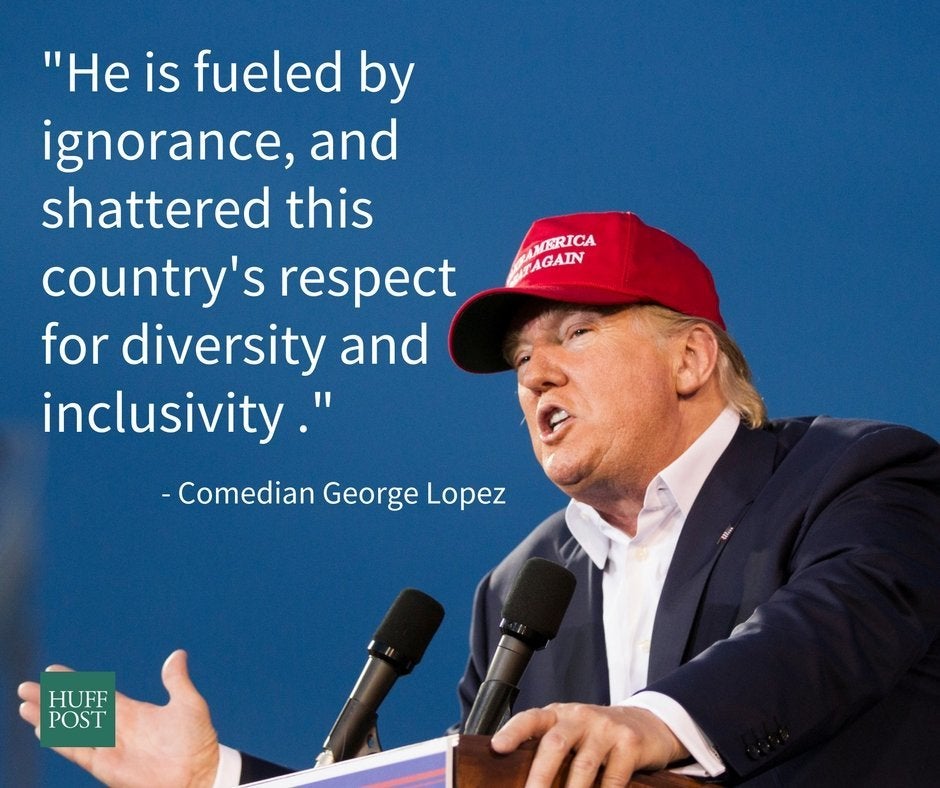 31 Latinos Share Their Most Eloquent Thoughts On Donald Trump
Popular in the Community