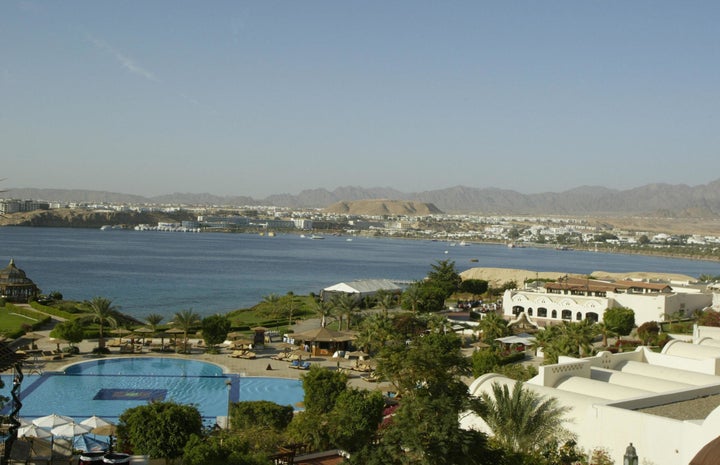 LONDON, Nov 6 (Reuters) - British attempts to bring home thousands of tourists stranded in the Red Sea resort of Sharm al-Sheikh were thrown into chaos on Friday when Egypt slashed the number of flights it would allow to take them home.
Prime Minister David Cameron halted flights between Britain and the resort over concerns that a Russian airliner that crashed after leaving the same airport on Saturday may have been brought down by a bomb planted by Islamic State militants.
Britain, which has about 20,000 of its tourists in Sharm al-Sheikh, was planning to return some of them from the resort on Friday, with only hand luggage, due to security concerns.
Those plans were thrown into confusion when Egypt said only eight of the planned 29 flights to take the Britons home would be able to operate. Britain's Transport Secretary Patrick McLoughlin had earlier said "well over 20 flights" were scheduled.
Egypt's Minister of Civil Aviation Hossam Kamal said the operation to bring large numbers of British holidaymakers from their hotels to the airport and then put them on flights without their luggage was "a huge burden on the airport because its capacity does not allow for that."
"We have asked them to organize eight flights only, and one plane will transport luggage," Kamal said.
He said the airport did not have room to store the more than 120 tonnes of luggage that departing passengers would leave behind.
A spokesman for Cameron said Britain was trying to get the holidaymakers home quickly and safely, but described the situation as "difficult and fluid."
"We have to be realistic that this is a complex and difficult operation. We are working closely with the airline companies, with the Egyptian authorities, to ensure that we get British nationals out safely," he said.
British Ambassador to Egypt John Casson said flights had begun departing.
"Flights are coming in which will allow us to take more people home today," Casson said in Sharm al-Sheikh as he tried to reassure exasperated tourists at the airport.
Thomas Cook Airlines, easyJet, privately-held Monarch, British Airways and Thomson operate direct flights between Britain and Sharm al-Sheikh.
EasyJet said it had been refused permission to fly most of its empty planes to Egypt, and that just two of its 10 planned flights had been given permission to fly out of Egypt.
The other airlines said they were expecting their planned flights to go ahead.
Britain's public airing of its concerns about a bomb being responsible for the Russian air crash has angered Egypt, which depends on tourism revenue, and drew criticism from the Kremlin, which said it had not been given details of the intelligence behind Britain's move.
A Sinai-based group affiliated with Islamic State, the militants who have seized swathes of Iraq and Syria, has claimed responsibility for the crash, which, if confirmed, would make it the jihadist organization's first attack on civil aviation.
In his first public comments on the disaster, U.S. President Barack Obama said in a radio interview: "There's a possibility that there was a bomb on board. And we're taking that very seriously."
(Writing by Guy Faulconbridge and Michael Holden; additional reporting by James Davey, Kylie MacLellan, Arwa Gaballa, Ahmed Abouelenein and Abdelnasser Aboelfadl; Editing by Stephen Addison and Peter Graff)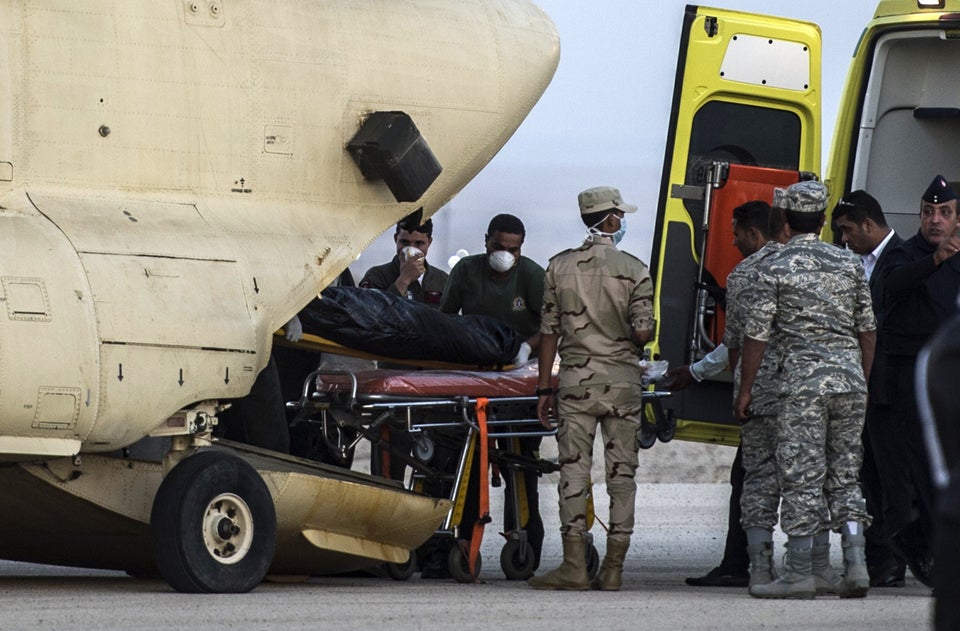 Metrojet Crash
Related
Popular in the Community