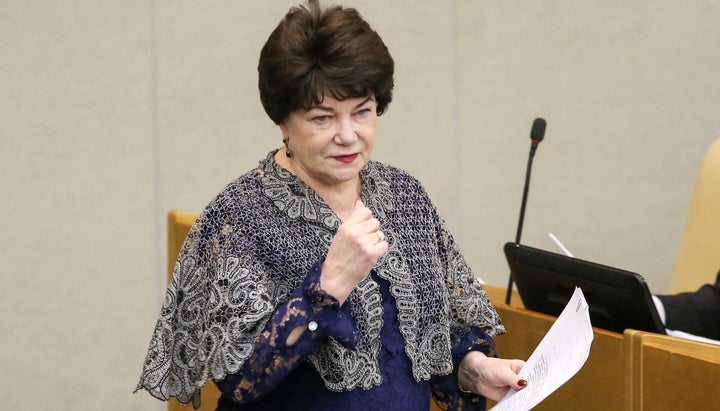 A Russian lawmaker has some odd advice for the country's women ahead of the World Cup soccer tournament.
Tamara Pletnyova, head of the Russian parliament's family, women and children affairs committee, advised women to avoid sleeping with foreigners during the World Cup, which began Thursday and runs through July 15 with matches in 11 Russian cities.
"There will be girls who meet men, and then they will give birth. Maybe they will get married, maybe they won't," Pletnyova said in an interview with Govorit Moskva radio on Wednesday, according to The Independent. She added: "We must give birth to our children. These [mixed-race] kids suffer and have suffered since Soviet times," Reuters reported.
Pletnyova was responding to a question about the rise in the number of single mothers that followed the Olympic games in Moscow in 1980. Contraception was not widely available then, and many Russian women had children with foreigners, who left the country once the games ended. These kids were referred to as the "Children of the Olympics," a term that had a negative connotation during the Soviet era.
Instead of advising women to simply use contraception, Pletnyova said that if a Russian woman were to have sex with a foreigner and become pregnant, he should be a man "of the same race."
"If it's another race, then it's even worse," she said, according to Radio Free Europe. "We should give birth to our own children. I'm not a nationalist, but nonetheless, I know that the children suffer as well, and then they are abandoned and stay here with the mother."
Pletnyova, a member of the Communist Party, has made controversial comments before. In response to sexual misconduct complaints from female journalists in parliament earlier this year, Pletnyova told women they "would be better off if they dressed modestly" and "weren't going around with bare bellies."
Popular in the Community