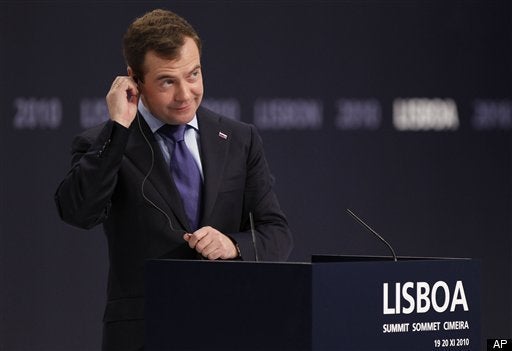 Following in the footsteps of President Barack Obama, who admits he's addicted to his "CrackBerry," and Norwegian Prime Minister Jens Stoltenberg, who has governed from an Apple iPad, Russian President Dmitry Medvedev is also open to trying out the latest gadgets.
Medvedev tweeted a photo of Moscow's recent snowfall and wrote that the picture was taken using a Samsung Galaxy Tab.
Russia's president was not impressed with the photo quality of the Galaxy Tab's integrated camera, but appreciated the convenience of such a feature. "It's convenient, but the quality isn't great," he tweeted, followed by a ":-(" emoticon.
Medvedev recently hobnobbed with Silicon Valley celebrities like Steve Jobs and Twitter co-founders Evan Williams and Biz Stone (See photos from his visit).

View Medvedev's tweet and photo below, then view our review roundup of the Samsung Galaxy Tab to see how critics reacted to the device.
LOOK: [via Engadget]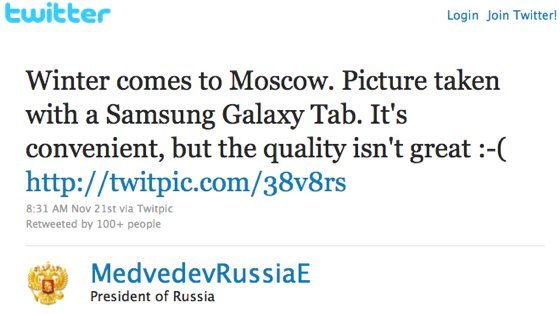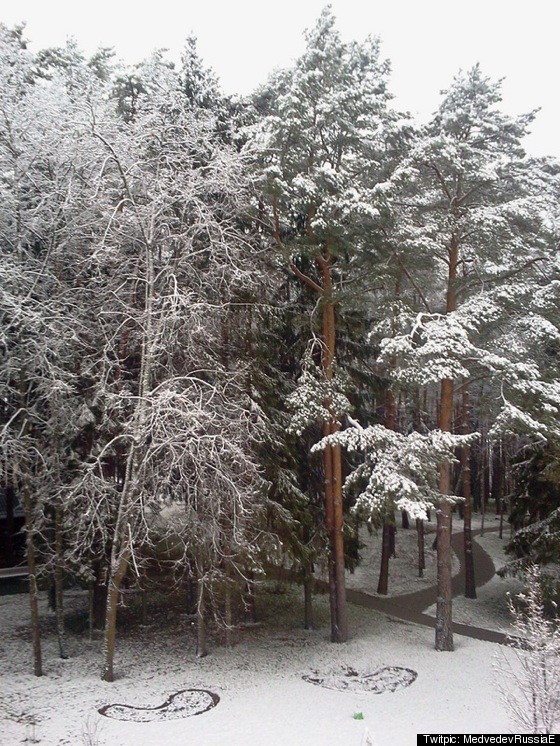 Related
Popular in the Community