A prominent journalist at Russia's top independent radio station was stabbed in the neck on Monday after a spate of recent attacks and threats against Russian media.
Tatyana Felgenhauer, deputy editor and a host of Ekho Moskvy, was hospitalized in a medically induced coma after an assailant broke into the station offices and attacked her, The Associated Press reported. Felgenhauer was in serious, but not life-threatening condition on Monday. 
The attacker, identified as 48-year-old Boris Grits, was apprehended. His motivation was unclear. He told investigators he had "telepathic contact" with Felgenhauer and had a personal grudge against her. 
The radio station is one of few Russian media outlets that have been critical of the Russian government, reports The New York Times. The station has been repeatedly criticized by state-owned media, and its journalists have been attacked and threatened with death before. Another Ekho Moskvy host, Yulia Latynina, left Russia this year after an attempted arson attack on her car, The Guardian reports.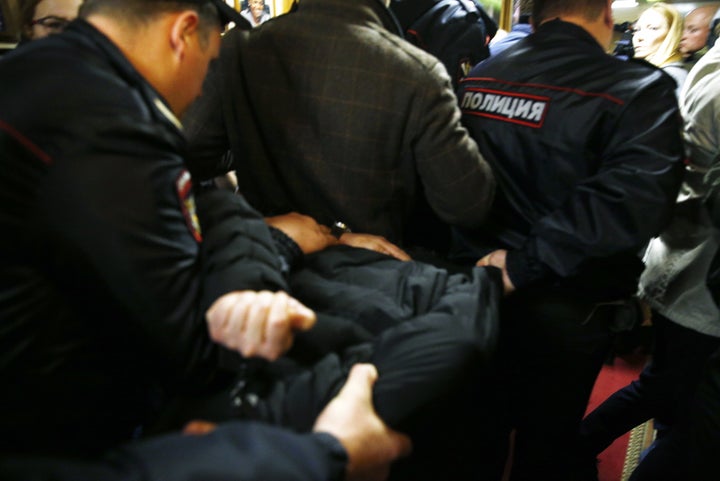 Russia was ranked 148 out of 180 countries on press freedom this year by the group Reporters Without Borders. 
"The pressure on independent media has grown steadily since Vladimir Putin's return to the Kremlin in 2012," Reporters Without Borders says on its website. "Leading independent news outlets have either been brought under control or throttled out of existence."
BEFORE YOU GO
PHOTO GALLERY
Russian Opposition Protest