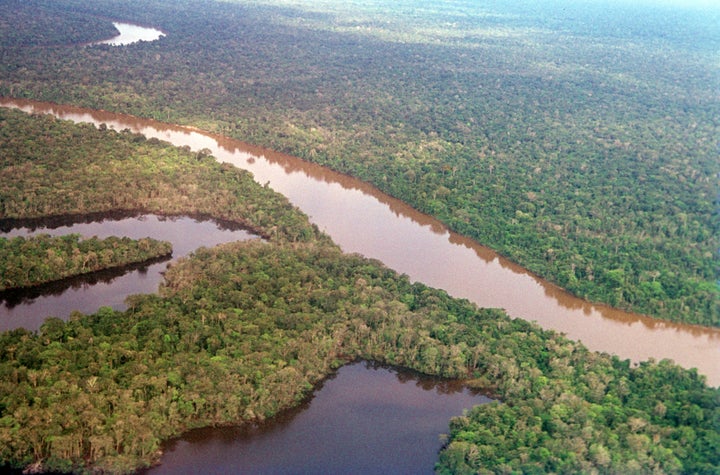 Last Saturday, more than 400 stand-up paddlers, kayakers and canoers descended on the Russian River on to celebrate the return of the river. And there is much to celebrate. Stretching almost 100 miles from the mountains of Mendocino County through the wine valleys of Sonoma County before flowing into the Pacific Ocean, the Russian River is one of the most picturesque rivers in America. This year marks the 40th Anniversary of the passage of the Clean Water Act, a law that we've used to transform the river and community landscape.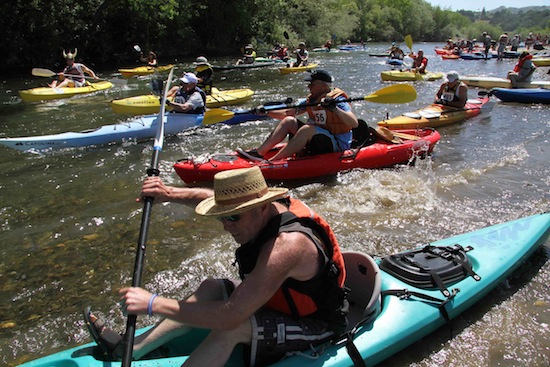 As a child, I spent my summers swimming, fishing and practically living on the Russian River. But after nine years in Texas, I returned to Sonoma County to discover that a growing population and unchecked industry draws on the river's water supply were taking a serious toll on the river. Polluted runoff from urban areas flowed unchecked into the river each fall just as endangered Salmon and Steelhead were returning to spawn. Gravel mining was simultaneously destroying essential fish habitat at the same time public funds were spent to restore it.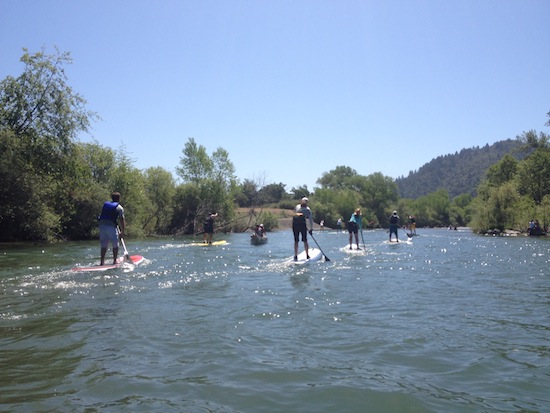 I started as a volunteer with the Friends of the Russian River in 2000 and was asked to launch the Russian Riverkeeper, serving as the full-time advocate since 2001. Today, the destructive practice of open pit mining is illegal in Sonoma County, thanks to several lawsuits, including a Clean Water Act case that went all the way to the Supreme Court. Now, every city in the watershed is actively reducing polluted urban runoff -- thanks again to the Clean Water Act and Riverkeeper's work. All sewage discharges are now prohibited all summer under the Act to protect the large number of swimmers, paddlers, anglers and waders.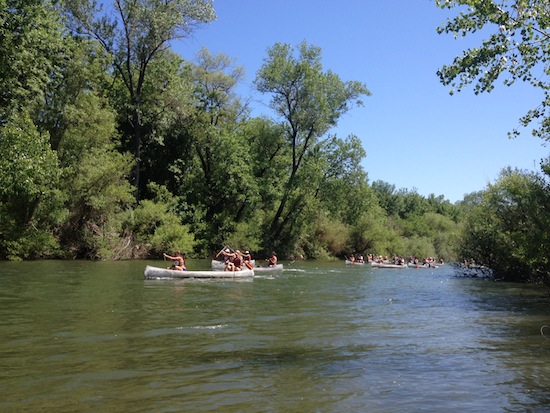 As I reflect on the ways in which the Russian River has shaped me, my family, my community, I encourage all my fellow paddlers and swimmers to do the same, and to celebrate the hard-won community victories for clean water that have safeguarded their favorite swimming hole, beach, stream, creek, or river.

Russian Riverkeeper inspires the community to protect the Russian River forever, learn more at www.russianriverkeeper.org. Russian Riverkeeper is one of twelve California Waterkeeper groups and is a member of the California Coastkeeper Alliance. www.cacoastkeeper.org.
REAL LIFE. REAL NEWS. REAL VOICES.
Help us tell more of the stories that matter from voices that too often remain unheard.