WASHINGTON -- A member of Congress who held stocks in Russian companies has requested that her broker sell them "forthwith" after the investments were revealed on Tuesday by The Huffington Post.
Freshman Rep. Lois Frankel (D-Fla.) was one of six members of Congress who owned stock in Russian companies, according to HuffPost's analysis of financial disclosure forms. The other five are Sen. Kay Hagan (D-N.C.) and Reps. Alan Grayson (D-Fla.), Jim Renacci (R-Ohio), Mike McCaul (R-Texas) and Hal Rogers (R-Ky.).
The investments put lawmakers in an awkward position this week, as both the House and Senate moved to approve a broad range of new sanctions to be imposed on top Russian officials and businesspeople, part of an international response to Russia's annexation of Crimea.
As of Tuesday, Frankel had the most diversified Russian stock portfolio of any member, with investments in six different Russian companies. "The total value of these Russian-related positions is $4276," Frankel said in a statement emailed to HuffPost, "and I have requested my broker to liquidate those interests forthwith."
Frankel added that the stocks were "purchased by a Morgan Stanley Account Manager, for many clients, long before the current crisis [in Ukraine] and are among hundreds of stocks in said portfolio that are managed by that manager."
Frankel was not the only member with Russian stock holdings who sought to put distance between herself and her Russian assets.
In Hagan's case, a spokesman for the senator said she listed stock holdings in the Russian cellphone giant Mobile Telesystems on her disclosure forms because the holding "is part of a trust in which Senator Hagan's husband has a partial stake, and he does not control its day to day transactions." Furthermore, said the staffer, the Mobile Telesystems investment is "proportional income interest only, which means Senator Hagan's husband does not actually own the assets." Like Frankel, Hagan supports the broader sanctions.
Renacci's staff, too, stressed that the congressman does not directly control his investments in a number of Russian companies. "Congressman Renacci's holdings are managed by financial advisers with the authority to buy and sell independently," a Renacci spokesman told HuffPost. "He does not manage his own holdings."
Staffers in several congressional offices refused to comment at all on their boss' Russian investment holdings. Representatives for Grayson and Rogers ignored questions from HuffPost, while a spokesman for McCaul, who is one of the wealthiest members of Congress, said the office does not comment on McCaul's personal finances.
If tensions between the United States and Russia continue to escalate, however, it's safe to bet that pressure on members of Congress to divest themselves of Russian holdings will escalate as well.
Before You Go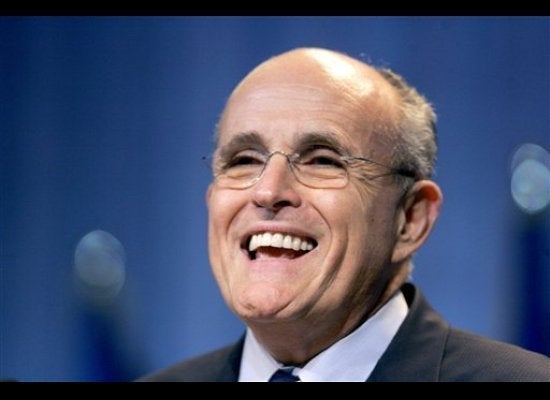 Out-Of-Touch Politicians
Popular in the Community