This video will keep you abreast of an apparent "skywalking" trend in Russia.
The video depicts a young Russian woman skywalking along a thin beam that juts out from the side of one of Moscow's high-rise apartment buildings, according to Russia Today. The woman appears to have no harness or safety tool. She walks hands-free with a camera on her head, and filmed the jaw-dropping stunt.
Viewers might have had a hard time concentrating on the act, though.
The young woman's camera was not only pointing down at the ground below her but also at her cleavage, which was accentuated by a tight red T-shirt.
"That made my hands sweaty... but, i was sort of comforted by the cleavage," wrote one person.
"Dont jump, you really really have everything to live for," wrote another.
Though this young lady might be the sexiest skywalker in Russia, she definitely isn't the only skywalker.
The New York Daily News has noted that skywalking is a growing trend in Russia. "The astonishing feat is an example of skywalking, a growing trend in Russia, in which photographers scale hard-to-reach heights for incredible photo-ops," wrote NY Daily News reporter Rheana Murray.
In May, 19-year-old skywalker Vitaly Raskalov and two of his friends scaled a pair of 800-foot-high bridges and posted photos of their ascent online. Authorities saw the evidence and arrested the three. No charges had been filed.
Matt Dupri, another 19-year-old Russian, climbed a skyscraper in Dubai in July. Dupri is part of a group of elite Russian skywalkers and has climbed the tallest building in Russia, the Moscow Tower, standing at 1,000 feet.
Before You Go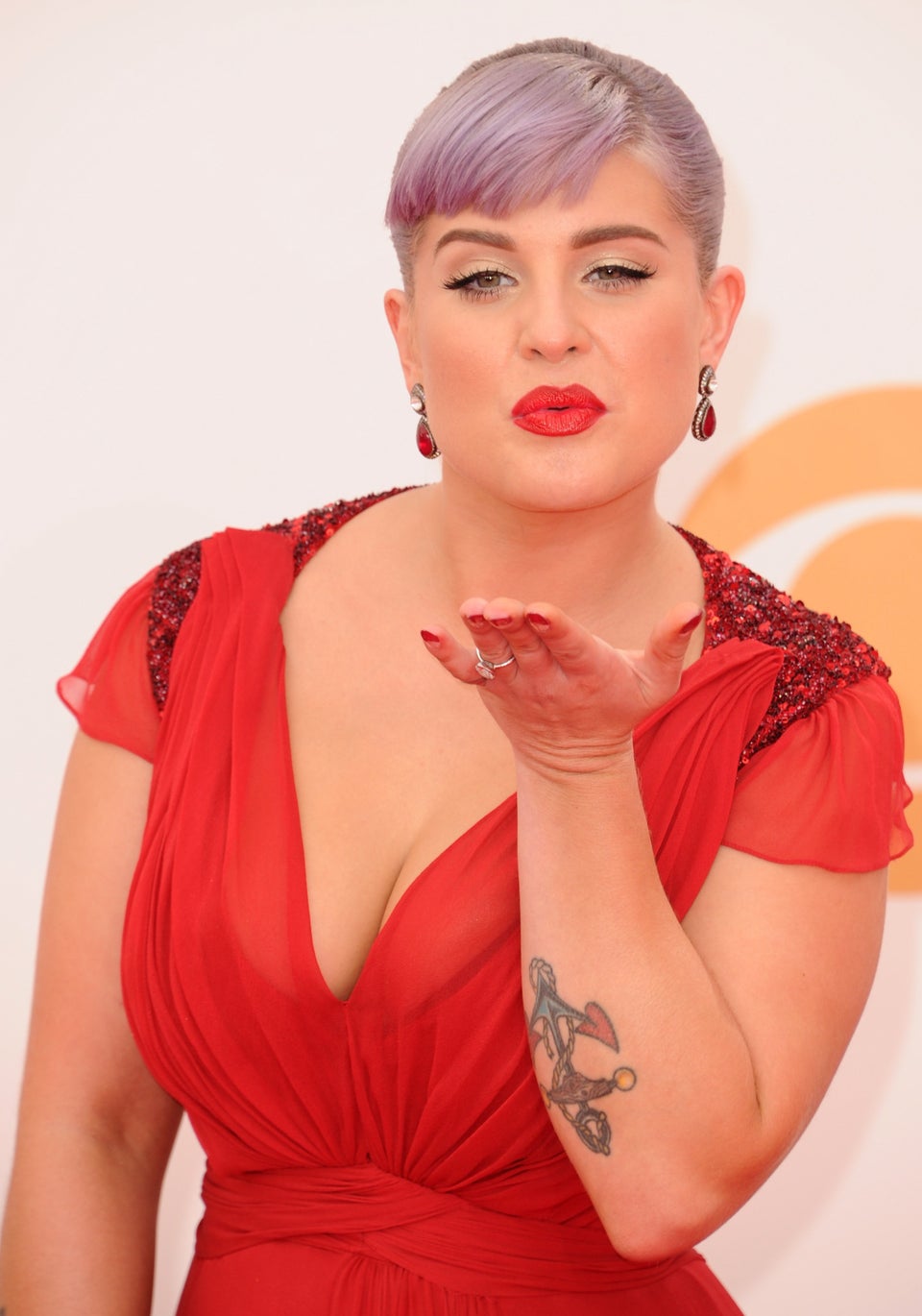 Battle Of The Celebrity Cleavage
Popular in the Community