In the latest foreboding warning to come from Russia's political leaders, Russian Sports Minister Vitaly Mutko stated yesterday that athletes and spectators attending the 2014 Sochi Olympics will be held accountable to the country's recent string of anti-gay legislation.
In a statement to R-Sport, Mutko stated that, "No one is forbidding an athlete with non-traditional sexual orientation from coming to Sochi, but if he goes onto the street and starts propagandizing it, then of course he will be held accountable."
The information surrounding how Russia's new anti-gay laws and violence against LGBT individuals will affect the 2014 Sochi Olympics has involved an immense amount of back-and-forth between Russian political leaders and officials associated with the 2014 International Olympic Committee. Following the development of a global awareness and resistance to Russia's recent homophobic crackdown, the International Olympic Committee released this statement on July 26:
The International Olympic Committee is clear that sport is a human right and should be available to all regardless of race, sex or sexual orientation...T he Games themselves should be open to all, free of discrimination, and that applies to spectators, officials, media and of course athletes. We would oppose in the strongest terms any move that would jeopardize this principle.
Following this extreme claim that took the Internet and social media by storm, the IOC released another statement. According to ABC, officials representing the committee said in an e-mail:
This legislation has just been passed into law and it remains to be seen whether and how it will be implemented, particularly as regards the Games in Sochi...The IOC has received assurances from the highest level of government in Russia that the legislation will not affect those attending or taking part in the Games.
With this latest claim from Russian Sports Minister Vitaly Mutko coming as a response to the most recent statement made by the IOC, and effectively invalidating the committee's reassurance, it seems as if some weighty decisions will have to be made concerning the 2014 Sochi Olympics over the coming weeks. Many influential people are calling for a boycott of the games themselves, while other groups are pushing to officially move the Olympics to Vancouver, Canada.
However, there are also many LGBT sports groups that oppose the boycott of the Olympics, claiming that the best course of action is for the American government to "create a plan with other LGBT-friendly nations" that focuses on channeling efforts to repeal the anti-gay legislation in Russia, along with the more than 70 other countries that currently criminalize homosexuality.
Despite all of this, at least one athlete who plans to attend the 2014 Sochi Olympic games has pledged that he will wear a rainbow pin while competing next year -- an act that would directly contradict Russia's anti-gay "propaganda" law.
Before You Go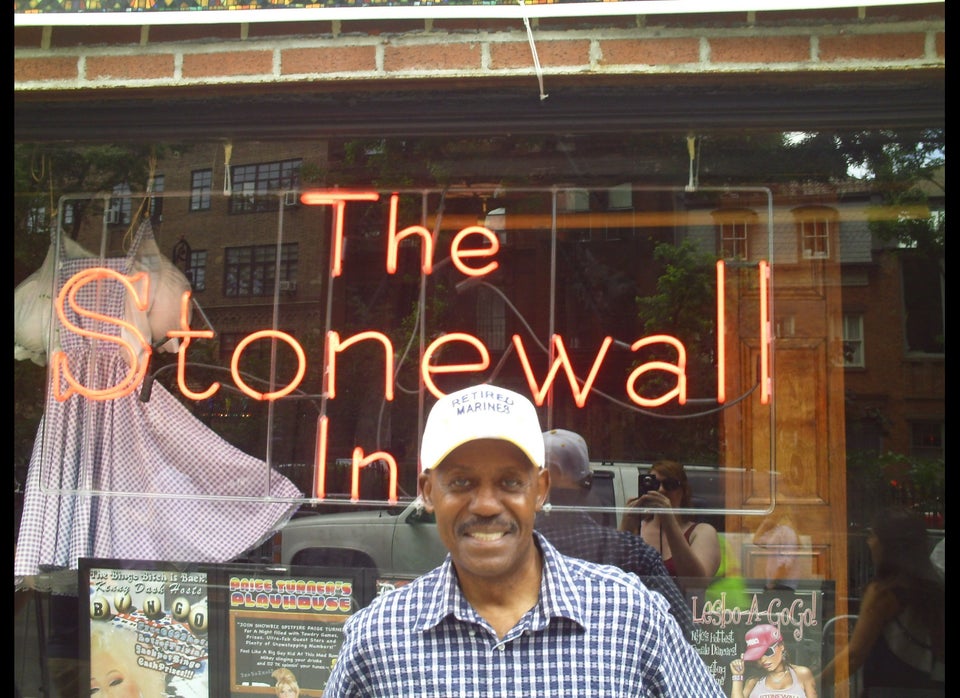 Gay Pride Around The World
Popular in the Community