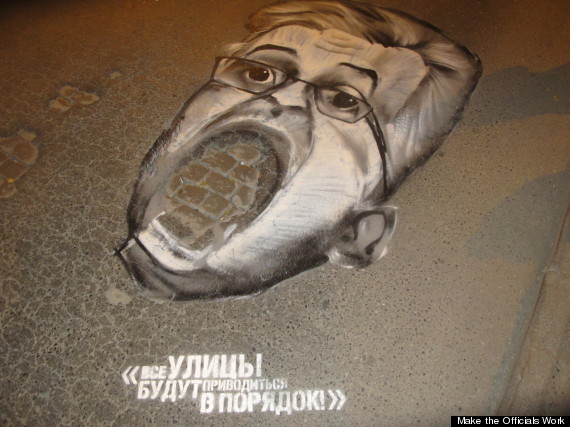 Pothole street art depicts Yekaterinburg City Manager Aleksandr Yakob
Activists in the Russian city of Yekaterinburg have recently devised a clever way of grabbing politicians' attention. In an effort to raise awareness of the city's rampant pothole problem, a group called "Make the Officials Work" has painted the faces of Yekaterinburg's top officials over many of the most dangerous road obstacles that have long gone unattended. The activists recreated the faces of City Manager Aleksandr Yakob, Mayor Yevgeny Porunov, and Governor Yevgeny Kiuvashev -- perfectly framing the notorious potholes in the fourth-largest Russian city with the open mouths of city officials.
The street art initiative was a viral sensation for Russian media outlets, bloggers, and social media users, and it certainly perturbed the targeted officials. According to an article by Radio Free Europe/Radio Liberty, a statement from the Yekateriburg's Mayor's Office deemed the work "unsanctioned and inappropriate pictures that were polluting the city," Nonetheless, the arty activism seems to have paid off. The pothole street art was laid down on the night of July 23rd-24th, and by midday on the 24th, work crews were not only removing the provocative street caricatures, but they were also filling the potholes.
Check out images of the street art of "Make the Officials Work" in the slideshow below and let us know what you think of this creative form of activism in the comments section. (If you live in the Sverdlovsk region where Yekaterinburg is located, you can also participate in the project by sending in photos of the road pits to roads@ura.ru).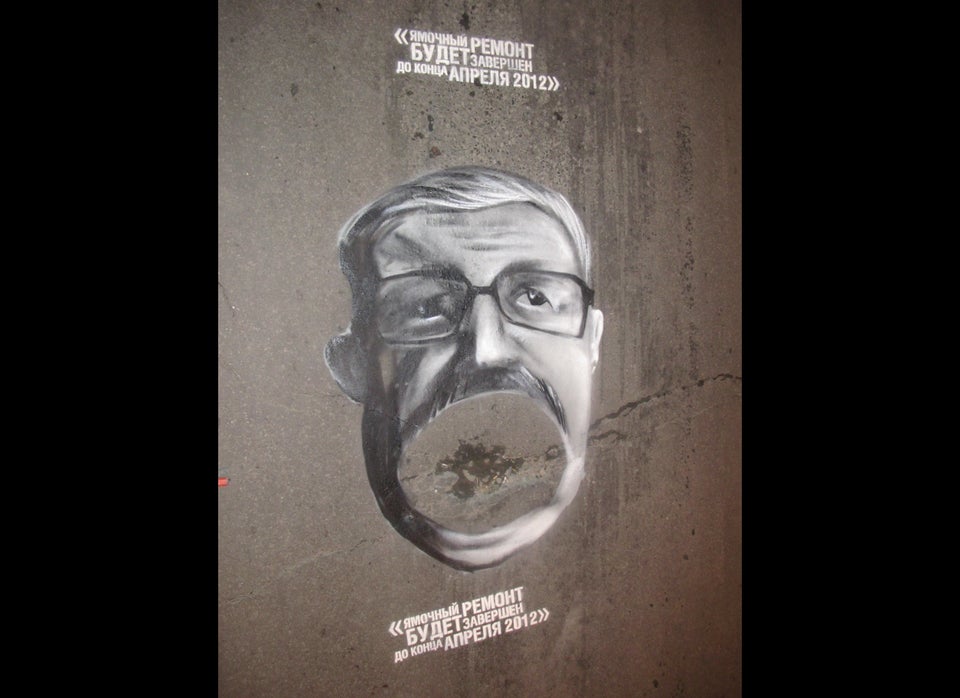 Pothole Street Art in Russia
Popular in the Community