A horrifying new video hit the web this weekend, documenting what appears to be a brutal attack on a Russian transgender woman by five men after she had allegedly been ambushed in a public park.
(WARNING: Contains Graphic Imagery)If the video above is unavailable, a slideshow of several screenshots is provided below.
In the video, the victim is repeatedly beaten and kicked over the entirety of her head and body while being dragged around the park by the men for several minutes, at one point by her underwear. The title of the video reportedly translates roughly to a reference of the transgender woman as a "homosexual" and then continues by saying "view from 16 years old." It is unclear whose age to which the number 16 refers.
The woman appears to escape towards the end of the video and the viewer can then see one of the men rifling through the contents of her purse. At least one bystander is present throughout the attack, though no attempt is made to stop the men.
This terrifying video is unfortunately not the first of its kind to emerge following Russia's passage of anti-gay "propaganda" legislation. As previously reported, a disturbing trend among Russian social media involves anti-gay and anti-trans Russian hate groups luring young gay and trans individuals through the Internet into a real life meeting. The self-proclaimed "vigilantes" then beat, torture and humiliate the young victims while filming the attack, and then post the video on popular Russian social media sites.
Russia's violence against lesbian, gay, bisexual and transgender (LGBT) individuals and state-sanctioned discrimination through anti-gay "propaganda laws" have come under international scrutiny over the past several months. This cross-cultural backlash against the country is has gained even more attention due to the imminent approach of the 2014 Sochi Olympics, and claims that LGBT athletes, attendees and coaches will be held accountable to the country's anti-LGBT legislation during the games.
Before You Go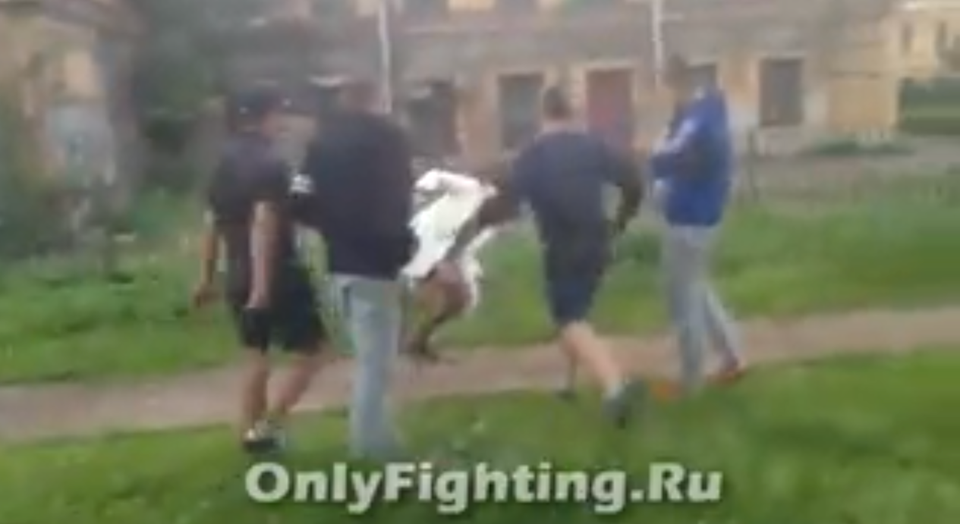 Russian Transgender Woman Attack
Popular in the Community