Kelly Marie Tran, the trailblazing Asian-American actress, endured an outpouring of hate following the debut of "The Last Jedi," her first entry in the "Star Wars" franchise. And an October report suggests that Russia had a part in it.
Morten Bay, now a research fellow at the USC Annenberg School for Communication and Journalism, examined how political influence has permeated pop culture, specifically looking at the tweets around "The Last Jedi."
Bay found that almost 51 percent of the negative tweets he studied, including those attacking Tran, were "politically motivated or not even human."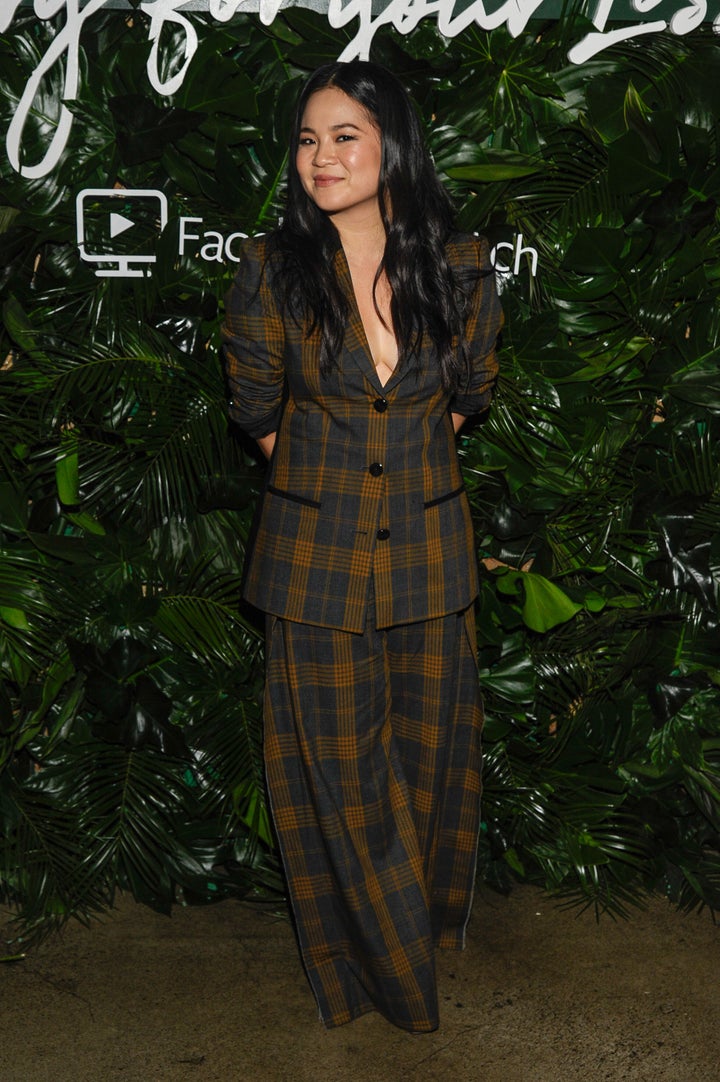 The researcher looked at 967 posts tweeted at "The Last Jedi" director Rian Johnson, each from a separate account, and found 206 expressing negative sentiments. Within that sample, Bay found 44 accounts that appeared to be bots, sock puppets or trolls ― and 16 that appeared to be specifically Russian trolls. Another 61 accounts had clear political agendas in their tweets against the film.
Bay concluded that the Russian trolls sought to "weaponize Star Wars criticism as an instrument of information warfare with the purpose of pushing for political change" while the "right-wing fans" were advocating a conservative agenda. For some of the latter, he wrote, "it is a pushback against what they perceive as a feminist/social justice onslaught."
"Based on the findings in the present study, it is not fair to generalize and paint all of the The Last Jedi detractors as alt-right activists, racists or misogynists," Bay wrote. "However, the findings ... show that a majority of the negatively-poised users included in the study do express such sentiments, either in The Last Jedi-related tweets or in other tweets on their accounts."
He noted that Tran had eventually pulled back from social media over what she characterized as online harassment aimed at her and her role in "The Last Jedi."
As hype around the 2017 film grew, Tran, who played resistance fighter Rose Tico, became the target of many racist and sexist attacks that didn't remain solely within the confines of Twitter. The Rose Tico page on the "Star Wars"-focused Wookiepedia website, for instance, was doctored to describe the character in alarmingly racist and offensive terms. 
"Ching Chong Wing Tong is a dumbass fucking character Disney made and is stupid, autistic, and retarded love interest for Finn," the page read. "She better die in the coma because she is a dumbass bitch." 
After months of attacks, Tran scrubbed her Instagram page in June. She later addressed her decision in a piece for The New York Times. 
"It wasn't their words, it's that I started to believe them," Tran wrote in August. "Their words seemed to confirm what growing up as a woman and a person of color already taught me: that I belonged in margins and spaces, valid only as a minor character in their lives and stories."
But Tran also wrote that she was "not giving up" and that she understands the significance of her casting in the "Star Wars" franchise.
"You might know me as Kelly. I am the first woman of color to have a leading role in a 'Star Wars' movie," she wrote. "I am the first Asian woman to appear on the cover of Vanity Fair. My real name is Loan. And I am just getting started."