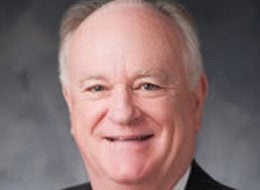 South Carolina GOP activist and former chairman of the state elections commission Rusty DePass has apologized for saying a gorilla that escaped from a zoo was an "ancestor" of Michelle Obama.
The controversy started when FITSNews, a local politics Website, obtained a screengrab of DePass's comment on Facebook.
After an aide to state Attorney General Henry McMaster detailed the escape of the gorilla from Columbia's Riverbanks Zoo, DePass responded with a comment: "I'm sure it's just one of Michelle's ancestors - probably harmless."
DePass later admitted to WIS News that he was referring to Michelle Obama and said, "I am as sorry as I can be if I offended anyone. The comment was clearly in jest."
DePass, who was a county co-chair for Rudy Giuliani's 2008 campaign, supported the push to impeach President Bill Clinton in the late 90s, writing in an op-ed for The State, "Do Republicans have higher moral standards than Democrats?"
Watch CNN's report on the controversy:
Popular in the Community