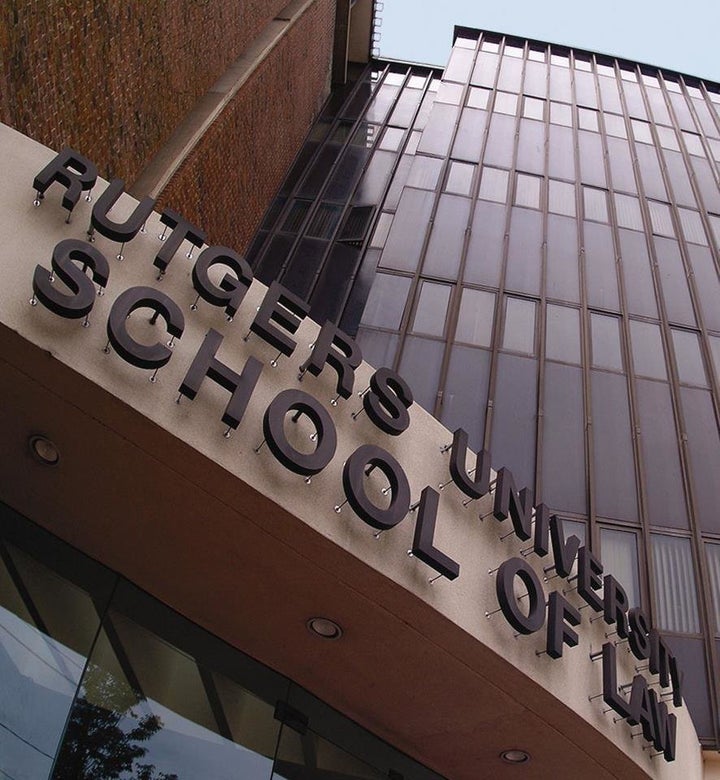 The Rutgers University School of Law - Camden used misleading employment data in a recruitment letter written by Associate Dean of Enrollment Camille Spinello Andrews, according to a complaint filed with the American Bar Association on Monday by Law School Transparency, a nonprofit legal education watchdog group.
"It's not acceptable to provide prospective students with false and misleading information just because the truth is available somewhere else. Interpretation 509-4 to ABA Standard 509 clearly states that reporting consumer information accurately somewhere does not absolve a school's responsibility to present such information in a fair and accurate manner elsewhere," the complaint reads.
Earlier this month, a New York appeals court upheld that ruling, though it did concede NYLS "likely left some consumers with an incomplete, if not false, impression of the schools' job placement success."
Ben Trachtenberg of the University of Missouri School of Law told The Wall Street Journal reports that many law schools are likely violating ethics rules:
[R]eporting salary statistics based on unrepresentative samples of graduates; claiming a high percentage of graduates are employed, without specifying whether their jobs are part-time or full-time or whether the jobs require a law degree; under-reporting student debt.

Such practices could violate Rule 8.4(c) of the American Bar Association Model Rules of Professional Conduct, which prohibits lawyers from engaging in "dishonesty, fraud, deceit, and misrepresentation." The model rules inform ethics codes adopted by the states.
UPDATE, 3:31 p.m.: Cathy K. Donovan, director of Law School Communications at Rutgers–Camden, submitted the following statement to HuffPost: "The Rutgers School of Law–Camden takes its professional and ethical obligations to prospective, current, and past students seriously. According to American Bar Association rules, the process of examination for this complaint is confidential. If asked, we will present our side fully to the ABA. We are confident that we will be vindicated."
Popular in the Community