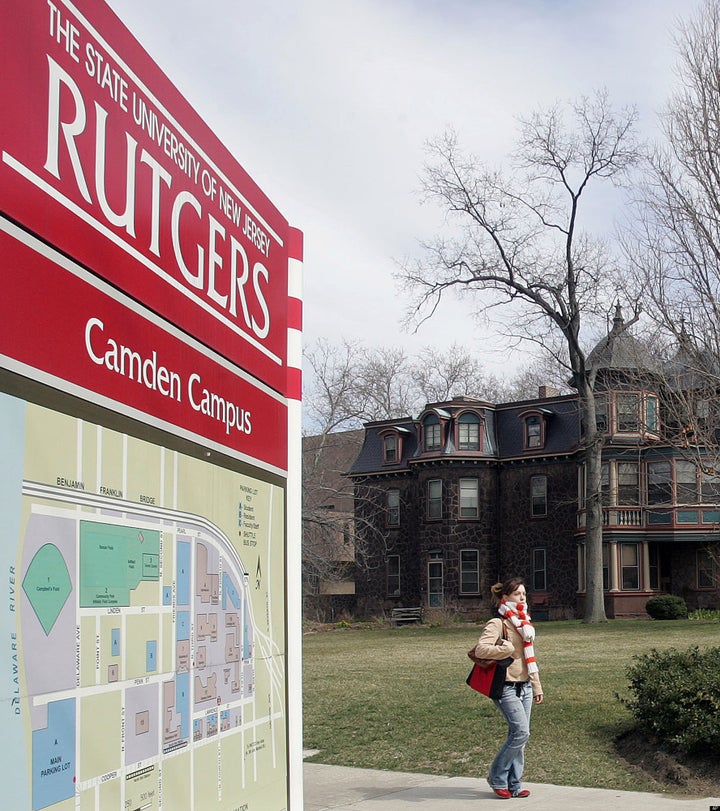 Giving What We Can has arrived in the United States -- on Rutgers University's main campus. The charity movement asks members to give away 10 or more percent of their income for life to charity -- and Rutgers students are starting the campaign stateside, reports NJ.com.
A group of Rutgers students gathered Thursday night in the school's student center to launch the first U.S. chapter of the charity. Toby Ord, Giving What We Can's founder, has led the charge.
Ord pledged to give more than 50 percent of his income to charity. Other followers have also publicly pledged extreme giving, including some who promise to give away everything they earn over $20,000 a year for life.
Now Rutgers students are pledging the same, according to Rutgers Focus, the school's source for news about faculty and students.
Though his parents disagree on whether it's a good idea, grad student Mark Lee currently gives 10 percent of his income to charity and has pledged to give 50 percent after graduating.
"It's not a kind of outlandish thing to do. I don't think psychologically you will be losing much...Studies have shown you will be happier."
Read more about the lifelong commitment at NJ.com.
Related
Popular in the Community