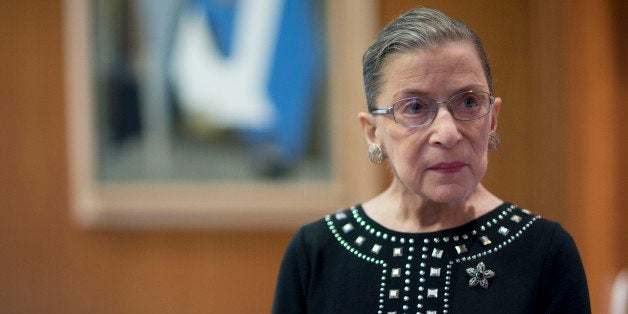 In an interview with Jeffrey Rosen for New Republic, Ginsburg discussed how her experience as a female Supreme Court Justice has been rewarding, but also trying. Since R.B.G. was appointed in 1993, she's been confused for Justice O'Connor, has dealt with frustration at the Court's approach to reproductive health, and has made a constant effort to approach gender equality with common sense.
"The worst times were the years I was alone," she said. "The image to the public entering the courtroom was eight men, of a certain size, and then this little woman sitting to the side. That was not a good image for the public to see. But now, with the three of us on the bench, I am no longer lonely and my newest colleagues are not shrinking violets."
In the interview, Justice Ginsburg also offered advice to young feminists who view her as a role model: "Work for the things that you care about." She elaborated by talking about the Equal Rights Amendment, first introduced to Congress in 1923. It passed both houses of Congress in 1972, but was ultimately never ratified. Ginsburg describes the ERA as one of the most important movements for feminists of her generation, and urges women to find things they feel just as passionately about:
I think of the '70s, when many young women supported an Equal Rights Amendment. I was a proponent of the ERA. The women of my generation and my daughter's generation, they were very active in moving along the social change that would result in equal citizenship stature for men and women. One thing that concerns me is that today's young women don't seem to care that we have a fundamental instrument of government that makes no express statement about the equal citizenship stature of men and women. They know there are no closed doors anymore, and they may take for granted the rights that they have.
When it comes to women's equality, things have come a long way -- but there is still a lot left to achieve. Thank goodness for badasses like Ginsburg leading the charge.
Related
Before You Go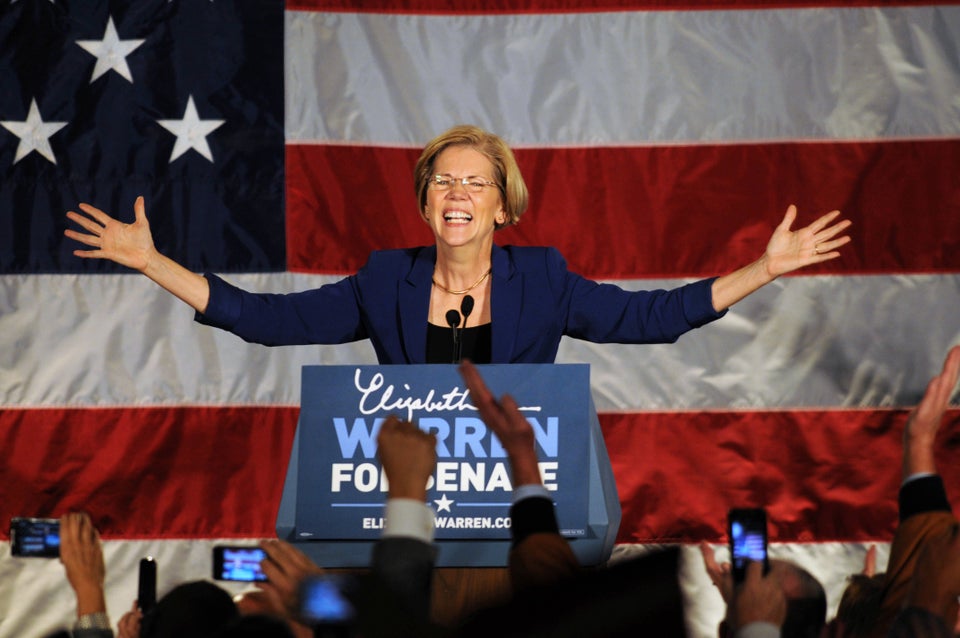 Women In The U.S. Senate
Popular in the Community