Ginsburg, 85, fell in her office last Wednesday but returned home. The court's spokeswoman said she "experienced discomfort" overnight, however, and went to George Washington University Hospital, where tests showed the extent of her injuries the next day. She was released Friday.
The event prompted an outpouring of support and worry from Ginsburg's supporters, who view her as the lynchpin of the court's liberal bloc. Some even joked about donating their ribs to her so she could recover quickly.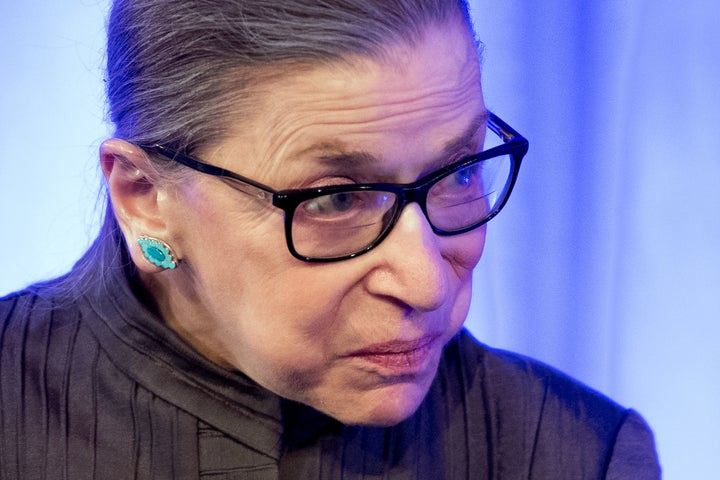 Ginsburg, the oldest member of the court, is a cancer survivor and has had several health scares in recent years, including a separate episode in which she fractured some ribs. At the same time, the justice is known for her regular exercise routine and meets with a personal trainer several times a week for hourlong sessions.
"The whole time that I've trained the justice, the one word she has never used with me is 'can't,'" the trainer, Bryant Johnson, told The New York Times earlier this year. "Even when I told her we were going to do push-ups — she looked at me with a side-eye, like maybe I was locked on stupid and stuck on dumb. But she didn't say anything. And when Justice Ginsburg finally did push-ups off her knees, she lit up."
"With three cracked ribs, I won't have her on the elliptical right away," he told the news outlet. "My warm-up will be gentler — and then we'll adjust accordingly."
He continued: "When she gets stronger, we'll resume the regular workouts."
Calling all HuffPost superfans!
Sign up for membership to become a founding member and help shape HuffPost's next chapter