Supreme Court justice and the ultimate girlboss Ruth Bader Ginsburg is 84 on March 15. To celebrate the big day, let's go down memory lane and take a look at some of her most memorable photographs.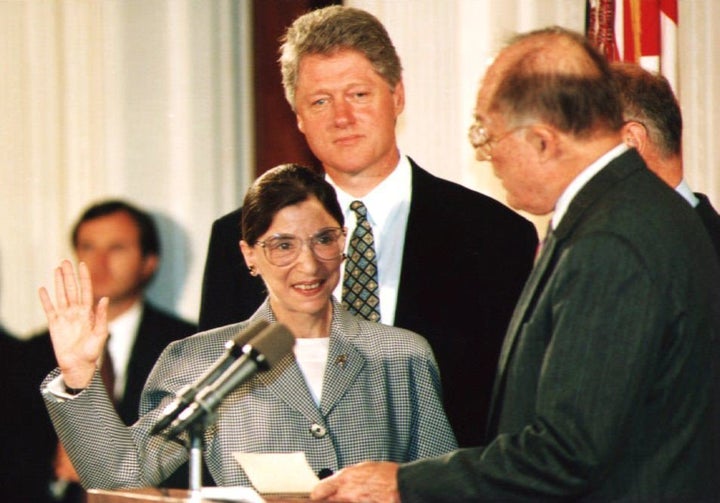 On Aug. 10, 1993 the Notorious RBG was sworn in as the second woman in history to serve on the Supreme Court. Currently, Ginsburg is on the bench alongside two other women, Sonia Sotomayor and Elena Kagan.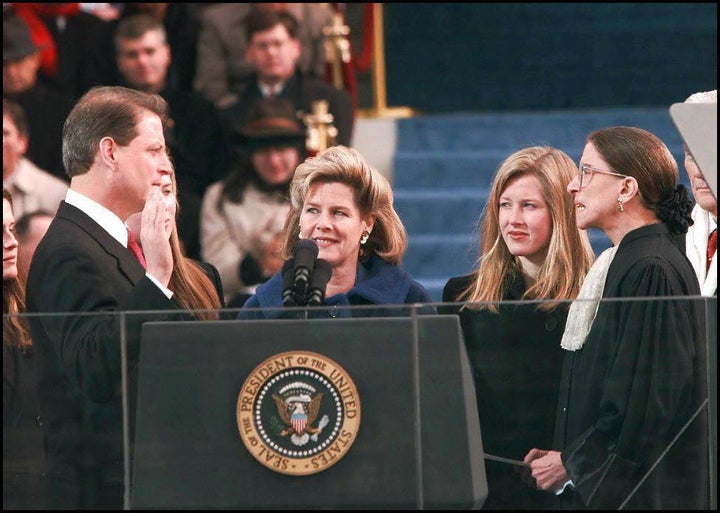 Ginsburg presided over the swearing-in of Vice President Al Gore for his second term on Jan. 20, 1997.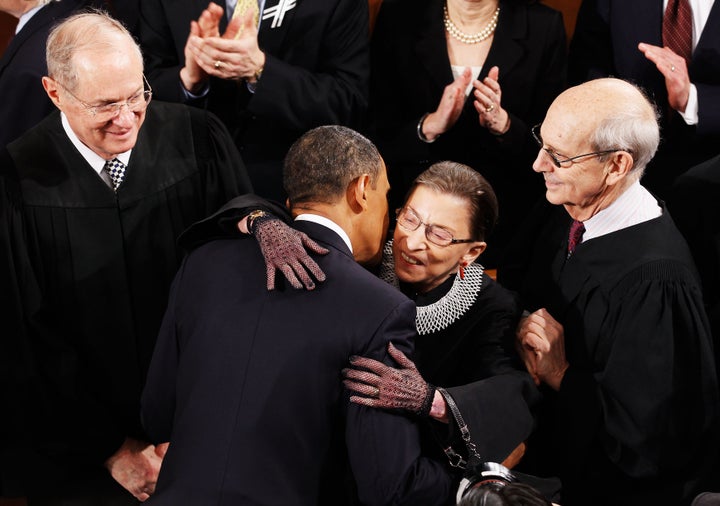 President Barack Obama embraces Ginsburg before his State of the Union address in 2011.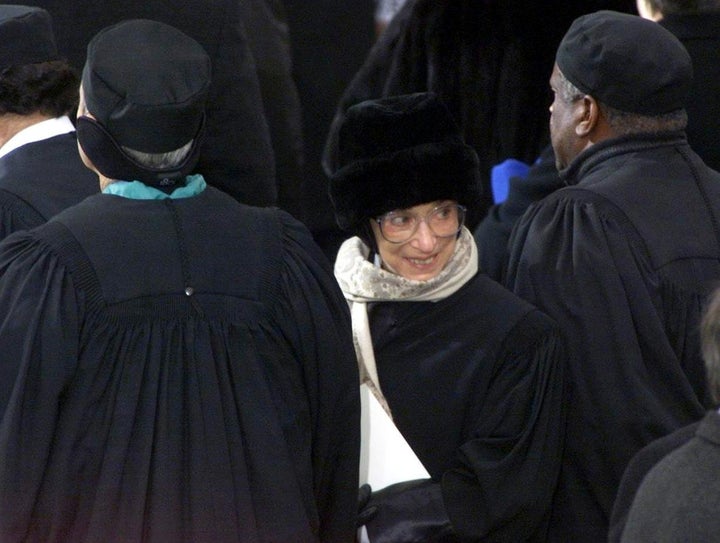 When court is not in session, RBG has been known to show off her unique style. Here she is looking fashionable during George W. Bush's inauguration in 2001.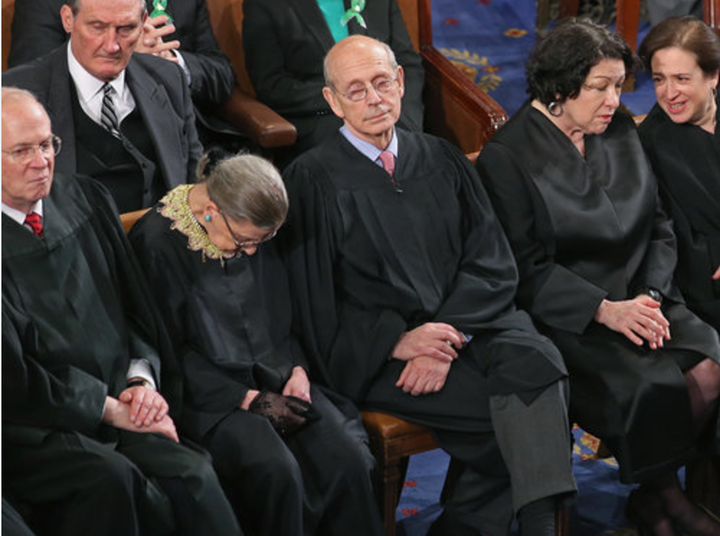 Busy women need rest, too. Here, Ginsburg briefly nods off during Obama's State of the Union speech in 2013.
Before You Go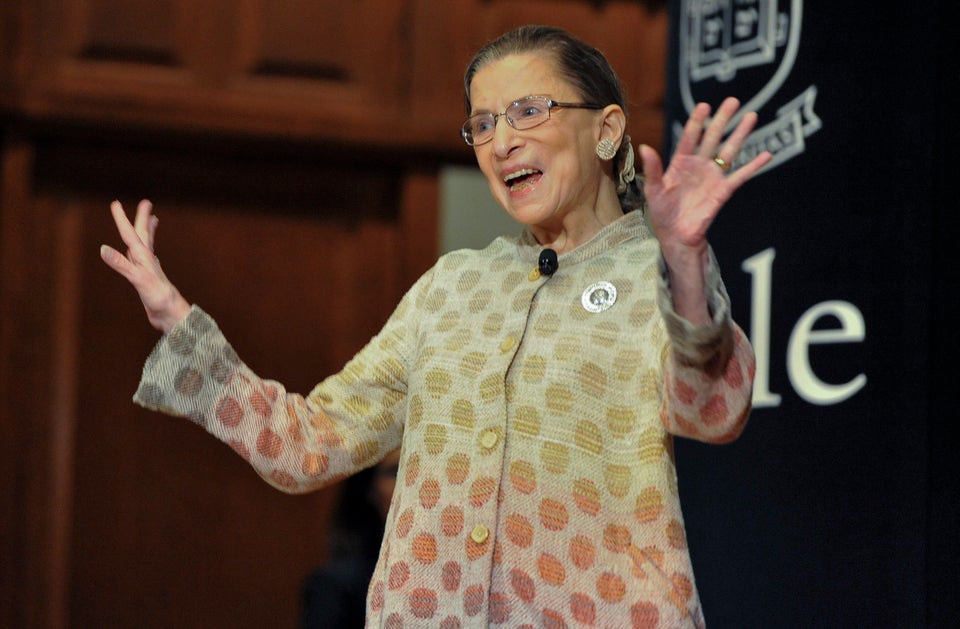 Ruth Bader Ginsburg's Best Quotes
Popular in the Community