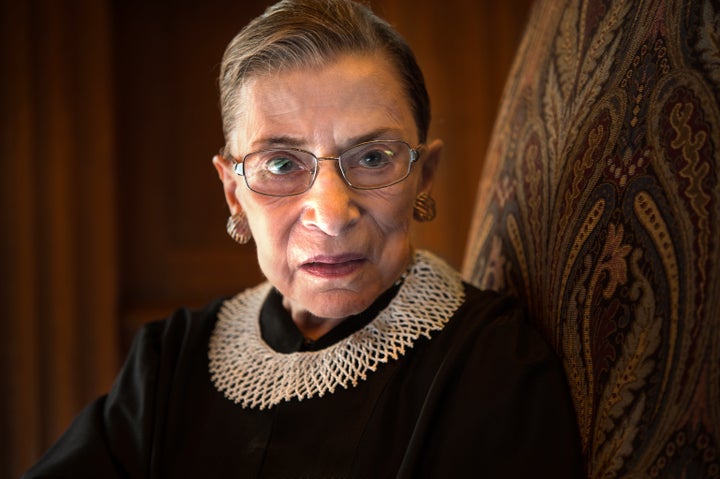 Exactly a week since she walked all over Texas' restrictive abortion law, Ruth Bader Ginsburg seems ready to open up about a few other things.
Simon & Schuster announced Thursday that it will release My Own Words, a collection of Ginsburg's writings and speeches over the years -- from her time as a lawyer early on in her career through her ascent to the pinnacle of the legal profession at the U.S. Supreme Court.
This is Ginsburg's first book since she became a justice on the nation's highest court. According to the publisher, it will span works on "gender equality, the workways of the Supreme Court, on being Jewish, on law and lawyers in opera, and on the value of looking beyond U.S. shores when interpreting the U.S. Constitution." 
In other words, everything she's stood for publicly over the years. 
Ginsburg herself, along with her biographers, Georgetown law professors Wendy Williams and Mary Hartnett, will handpick the contents for the book, which is expected to include a piece she wrote for her elementary school newspaper. Stop it right now!
Williams and Hartnett will also share tidbits from hundreds of interviews they've conducted with the justice and her closest associates, including her colleagues on the bench and others who know her well, all with an eye toward placing the selected works in context. (Simon & Schuster is also planning an official biography for release at a later date.)
My Own Words is slated for release in January, which happens to be the month the next president will take office. Is Ginsburg coordinating the book's unveiling with another major announcement? 
BEFORE YOU GO
PHOTO GALLERY
Ruth Bader Ginsburg's Best Quotes