Donations to Democratic groups skyrocketed following the Friday night announcement of Supreme Court Justice Ruth Ginsburg's death.
In the first hour after Ginsburg's death was announced, ActBlue, a nonprofit that raises funds for Democrats and left-leaning organizations, received more than $6.2 million, according to The New York Times.
Over the course of the following hour, donations soared an additional $6.3 million, with more than $100,000 coming in per minute. That total was the highest amount the site received in a single hour since its founding in 2004. In total, $35 million was raised on Friday, ActBlue confirmed.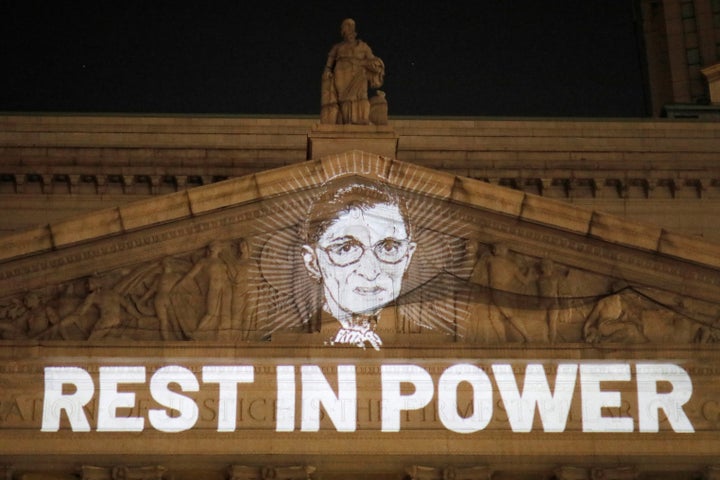 "Americans reelected our majority in 2016 and expanded it in 2018 because we pledged to work with President Trump and support his agenda, particularly his outstanding appointments to the federal judiciary. Once again, we will keep our promise," McConnell said in a statement. "President Trump's nominee will receive a vote on the floor of the United States Senate."
At the same time, one of the campaigns using ActBlue, Get Mitch or Die Trying, raised more than $1.5 million, according to tweets from Crooked Media founder Tommy Vietor, whose company is behind that effort.
By Saturday morning, that number rose to more than $9.4 million. Get Mitch or Die Trying donates to 13 Senate races in an effort to flip the Senate to a Democratic majority.
Over the course of Friday night and Saturday morning, the ticker on ActBlue's website continued to increase, and a number of voices chimed in on social media announcing their intention to donate as a means of honoring and protecting Ginsburg's legacy.
Support HuffPost
The Stakes Have Never Been Higher
Popular in the Community