But longtime court artist Arthur Lien, who was in the courtroom last Wednesday, noticed Justice Ruth Bader Ginsburg appeared to stage a silent protest: She wore the necklace she reserves for reading dissenting opinions out loud.
And perhaps with good reason.
That acknowledgment turned to resignation on Monday, as Ginsburg noted during an appearance at the Jewish Federations of North America that the president-elect now holds direct control over the future of the Supreme Court.
"There is an existing vacancy, and President Trump will fill it," she said, according to The Washington Post, later adding: "Then, perhaps, Congress will do some work."
Garland's chances likely went up in flames following last week's election, and Ginsburg's recognition of Trump as the new nominator-in-chief may mean reality is setting in.
But for someone of her age and stature ― she's the Supreme Court's oldest member ― that may also mean she will need to remain healthy and strong in the coming years if she wants the court to retain the four-justice liberal bloc she currently leads.
Before You Go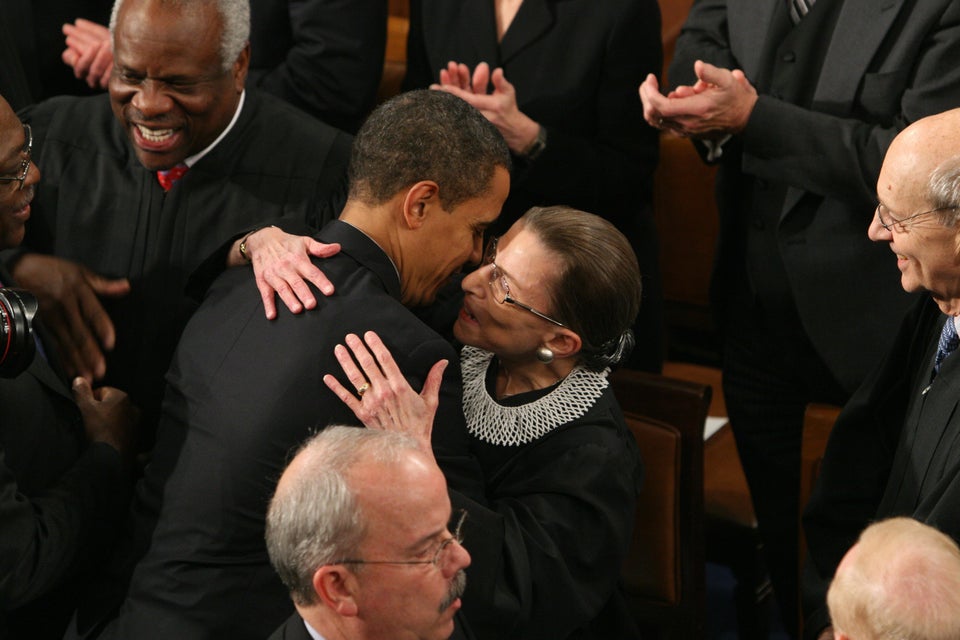 Obama and Ruth Bader Ginsburg Hugs
Popular in the Community