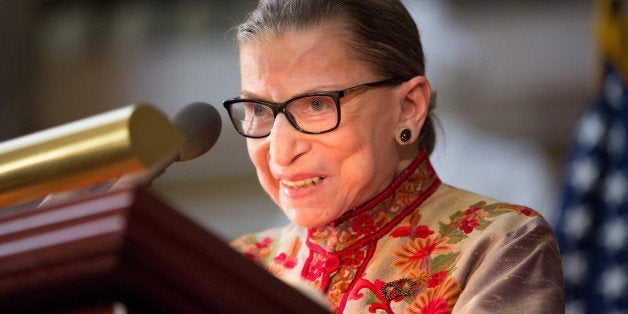 Supreme Court Justice Ruth Bader Ginsburg officiated a same-sex wedding over the weekend, and according to New York Times columnist Maureen Dowd, the Notorious R.B.G. gave a big shout-out to the U.S. Constitution.
Dowd wrote Ginsburg's officiation may have had deeper meaning than pronouncing the two grooms married:
But the most glittering moment for the crowd came during the ceremony. With a sly look and special emphasis on the word "Constitution," Justice Ginsburg said that she was pronouncing the two men married by the powers vested in her by the Constitution of the United States.

No one was sure if she was emphasizing her own beliefs or giving a hint to the outcome of the case the Supreme Court is considering whether to decide if same-sex marriage is constitutional.
In September 2013, Ginsburg said the growing acceptance of gay marriage in the U.S. reflected the "genius" of the Constitution.
Ginsburg officiated a same-sex wedding before, marrying Kennedy Center President Michael M. Kaiser and economist John Roberts in 2013.
Before You Go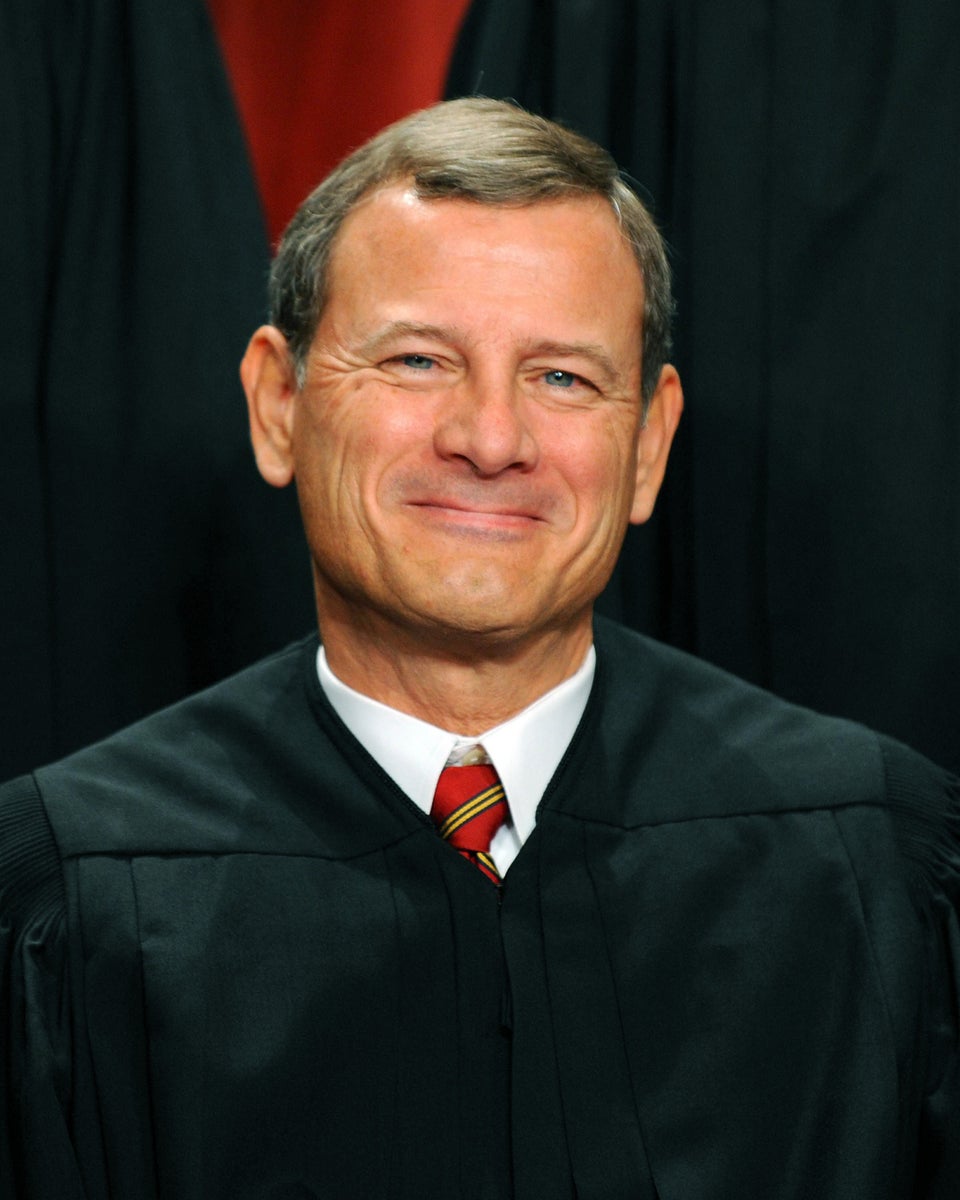 Supreme Court Justices
Popular in the Community