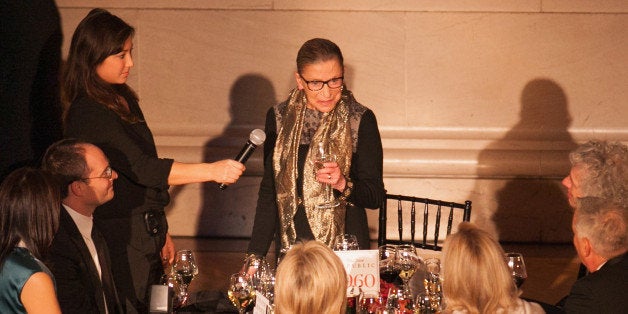 Hughes tried to contain the damage. As rumors of a second wave of departures circulated, Hughes and Snyder offered several members of the remaining editorial staff one- to two-thousand-dollar bonuses, and in an op-ed for the Washington Post Hughes tried to explain his vision for the magazine. He told me, "I could have done a better job, at times, of making sure that the editorial staff knew that when we talked about experimentation, innovation, it wasn't to come at the cost of the things that made us special."

For many longtime friends of T.N.R., the contrition was too late. This week, Ruth Bader Ginsburg, who had delivered the toast to the magazine on its hundredth anniversary, sent a private note to one of the departing editors telling him that she had cancelled her subscription.
"I have to say, it sounded ham-handed the way the guy handled it," New York Times executive editor Dean Baquet said in an interview with Women's Wear Daily published Friday.
Popular in the Community