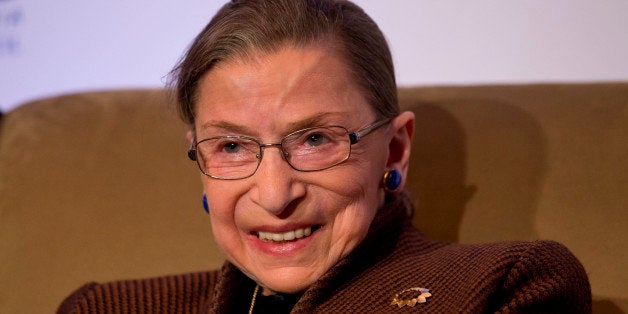 Supreme Court Justice Ruth Bader Ginsburg has been hearing calls from liberal circles to retire during Barack Obama's presidency so that he can name another liberal justice in her place. The calls have grown loud enough that Ginsburg herself recently shot them down.
"If I resign any time this year, he could not successfully appoint anyone I would like to see in the court," Ginsburg, 81, said in an interview with Elle magazine published last week.
A plurality of Americans are on Ginsburg's side, according to a new HuffPost/YouGov poll. Even liberals in the poll weren't united over whether she should step down soon so an ideologically similar justice could take her place.
Forty-nine percent of Americans think that Ginsburg, currently the oldest justice, should retire whenever she wants, even if that means being replaced with a more conservative judge. Only 29 percent said she should retire during Obama's term so that he can replace her with another liberal.
Of course, some Americans want a more conservative justice to replace Ginsburg. Twenty-eight percent described the current makeup of the Supreme Court as "too liberal," while 22 percent said it is "too conservative" and 23 percent said it's about right.
Republicans and conservatives, most of whom said the current court is too liberal, were also most likely to say that Ginsburg should leave when she wants.
But even Democrats and liberals were far from unanimous in wanting her to retire soon. Forty-six percent of Democrats said she should retire while Obama is in office, while 38 percent said she should go when she wants. Among liberals, 47 percent said she should retire when Obama is in office and 42 percent said she should go when she wants.
In general, most Americans don't want Supreme Court justices to serve indefinitely. In fact, only 25 percent said the justices should continue to be given lifetime appointments, while 57 percent said they should serve a limited term in office. Majorities of Democrats, Republicans and independents agreed with the idea of limited terms for justices.
Americans also supported a mandatory retirement age for Supreme Court justices, by a margin of 51 percent to 32 percent.
The HuffPost/YouGov poll was conducted Sept. 26-28 among 1,000 U.S. adults using a sample selected from YouGov's opt-in online panel to match the demographics and other characteristics of the adult U.S. population. Factors considered include age, race, gender, education, employment, income, marital status, number of children, voter registration, time and location of Internet access, interest in politics, religion and church attendance.
The Huffington Post has teamed up with YouGov to conduct daily opinion polls. You can learn more about this project and take part in YouGov's nationally representative opinion polling. Data from all HuffPost/YouGov polls can be found here.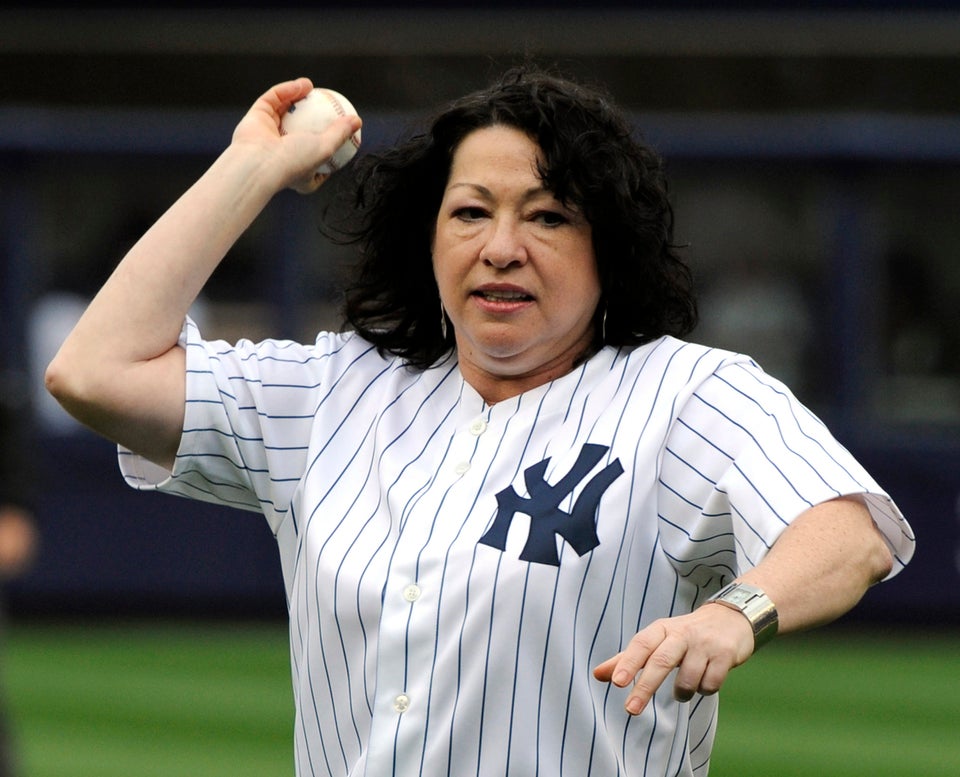 Supreme Court Justices Get Out Of The Office