Supreme Court Justice Ruth Bader Ginsburg -- the Notorious RBG -- will be the guest DJ on a radio show next week in Chicago.
Ginsburg will share some of her favorite classical music on WFMT, a classical radio station. According to the station, Ginsburg, whose son runs a classical music record label in Chicago, also will participate in a performance by the Lyric Opera of Chicago called "Opera and the Law."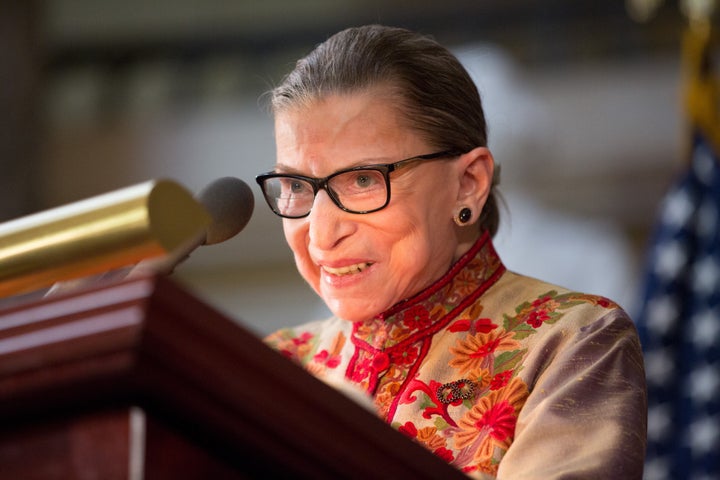 The performance, which will be broadcast live on the station, features these law-related scenes from operas, handpicked by Ginsburg herself:
The "Seguidilla" scene from Bizet's "Carmen" -- Ms. Rosen and Mr. Donner as Carmen and Don José, performing a duet that is arguably opera's most famous plea bargain.

"Abendlich" from Wagner's "Das Rheingold" -- The character of Wotan, on the importance of contracts (a recording).

"I Accept Their Verdict" from Britten's "Billy Budd" -- Mr. Donner as Capt. Vere, on the difference between law and justice.

Patrick De Rocher's aria from "Dead Man Walking" by Jake Heggie and Terrence McNally -- Ms. Rosen, on the death penalty.

"A Paradox" from Gilbert and Sullivan's "The Pirates of Penzance" -- Mr. Carlson, Ms. Rosen, and Mr. Guetti as Frederick, Ruth, and the Pirate King, on strict versus sensible construction.
Ginsburg, a noted opera fan, also will tape a segment unveiling her five favorite operas for the station's website.
"We are thrilled to welcome Justice Ginsburg to WFMT," Steve Robinson, the station's general manager, said in a statement. "To have someone of her stature who has such a passion for classical music on our air is a great honor."
Ginsburg can frequently be seen attending opera performances, often accompanied by her friend, fellow justice Antonin Scalia. Derrick Wang, a lawyer and composer, even wrote a comic opera entitled "Scalia/Ginsburg," setting their judicial disagreements to dramatic music.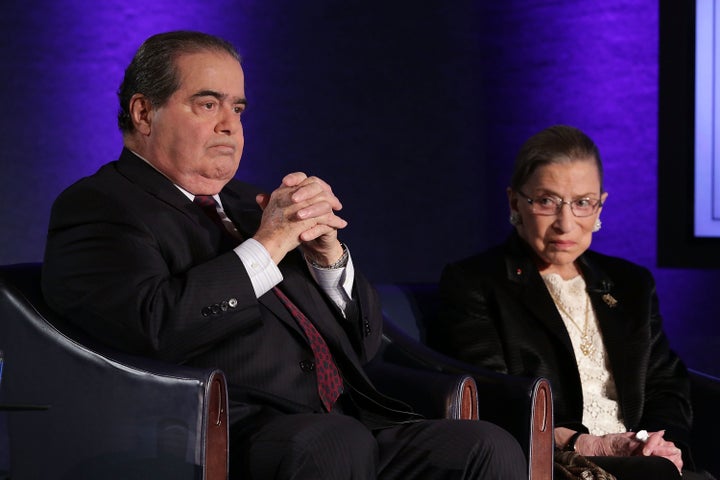 Wang said he sought the justices' permission before writing the opera. When he presented excerpts of it at the Supreme Court in 2013, the justices both said that they highly enjoyed it. 
"The truth is, if God could give me any talent in the world, I would be a great diva," Ginsburg quipped.
Ginsburg's stint as DJ will air live on the station and on its website at 10 a.m. Central time on Monday, Sept. 21. The live opera performance will air at 11 a.m.
PHOTO GALLERY
Supreme Court Justices Get Out Of The Office
Calling all HuffPost superfans!
Sign up for membership to become a founding member and help shape HuffPost's next chapter