Supreme Court Justice Ruth Bader Ginsburg, portrayed by "Saturday Night Live" cast member Kate McKinnon, stopped by the Weekend Update desk on Saturday, bringing with her a hefty dose of sass.
McKinnon-as-Ginsburg spoke about the oral arguments on same-sex marriage given at the Supreme Court Tuesday, saying they were "useless."
"The arguments I heard, they were so weak, I just hope they're not holding up Justice [Antonin] Scalia's chair," she joked, calling it a "Gins-burn."
Watch Ginsburg on Weekend Update above.
Before You Go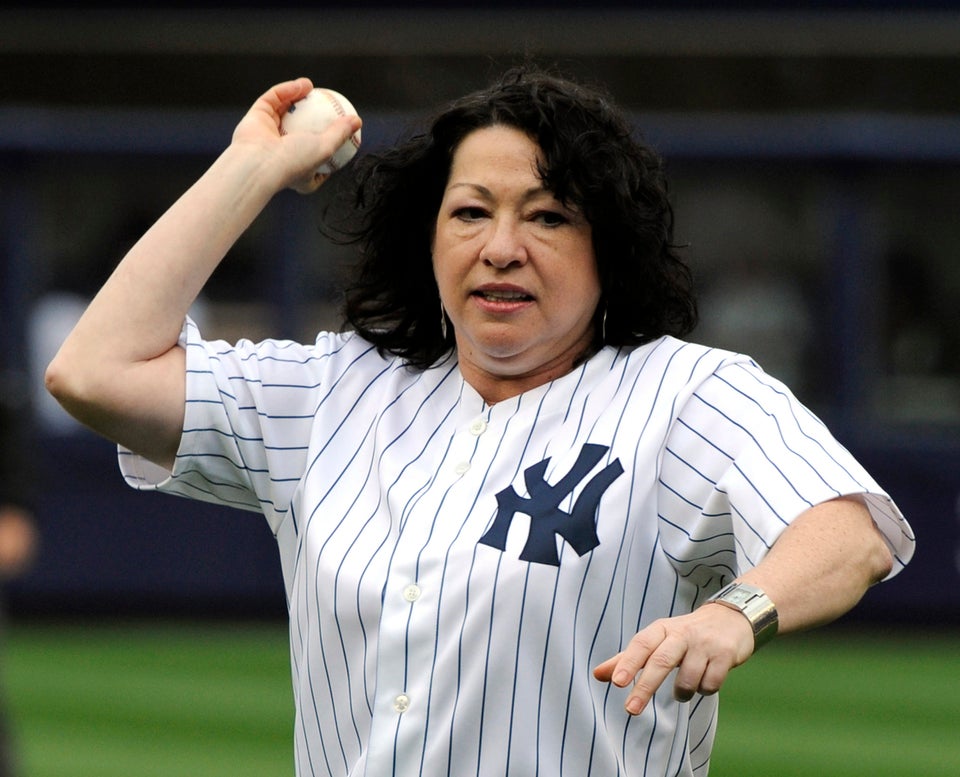 Supreme Court Justices Get Out Of The Office
Popular in the Community