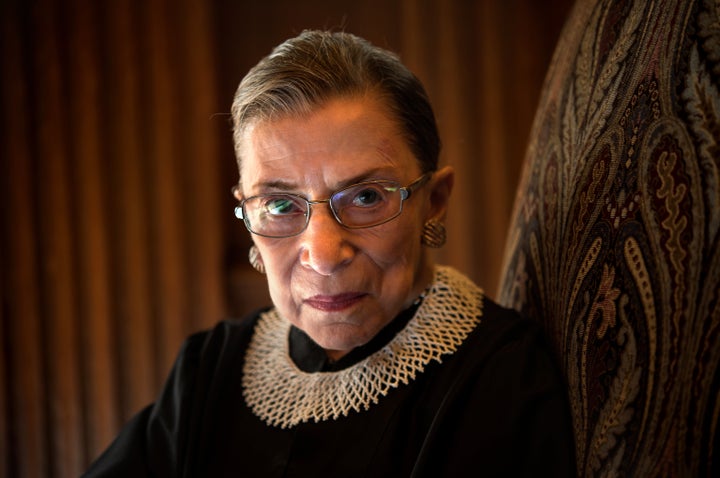 WASHINGTON -- The U.S. Supreme Court on Wednesday issued the first decision in a series of class action cases this term that are widely viewed as attempts by business interests to shut the courthouse door to consumers and everyday plaintiffs.
In a 6-to-3 opinion in Campbell-Ewald v. Gomez, a case testing the limits on federal courts considering class-action disputes, the justices ruled that businesses can't just "moot" a case by simply offering to settle it with the person who first brought it -- let alone if the person rejected the offer.
Relying on contractual principles, Ginsburg said such offers have "no force."
"Like other unaccepted contract offers, it creates no lasting right or obligation," Ginsburg said. "With the offer off the table, and the defendant's continuing denial of liability, adversity between the parties persists."
That adversity matters because, under the Constitution, federal courts can only hear actual "cases" or "controversies." But Campbell-Ewald -- a marketing firm that was sued for sending unwanted mass text messages -- said that requirement evaporated after it offered José Gómez, the lead plaintiff in the dispute, some money to make his case go away.
Gómez had sued Campbell-Ewald, a Navy contractor, for a text message he received from the company recruiting him to join the Navy. But because he was almost 40 at the time and he never consented to receiving the text, Gómez alleged in his lawsuit that the company violated a federal law that forbids "unsolicited advertisement."
But he didn't want to just go it alone -- he wanted to form a class action against the firm.
It was at that point that Campbell-Ewald sought to make Gómez whole by simply making him an offer it thought he wouldn't resist: a sum of $1,503, or about three times what federal law allowed him to recover. Gómez, however, refused to settle and said he wanted to press forward as the leader of the class action.
Ginsburg said that was good enough for his claim to remain active in the courts.
A person who is "a would-be class representative with a live claim of her own must be accorded a fair opportunity to show" that she can vindicate the interests of others in the class, she said.
Practically, this detail is important for the vitality of class actions, which depend on the willingness of people like Gómez to become the public face of a lawsuit. If this person or "class representative" somehow falls out of the case -- by virtue of accepting a settlement offer or other circumstances -- the whole class action runs the risk of falling apart. And not just any plaintiff is ready to act as a backup in federal court.
Chief Justice John Roberts, joined by Justices Antonin Scalia and Samuel Alito, said the court's ruling Wednesday "hands it to the plaintiff," but seemed to hint that all may not be lost for corporations and other defendants seeking tactical end-runs.
He said that while a rejected offer to settle a case may not shut down a lawsuit altogether, that a "payment of complete relief" left with the court hearing the case may otherwise take the plaintiff out of the equation and effectively extinguish the case.
Calling this "good news" for defendants, Roberts all but invited a future case examining that possibility.
"This Court leaves that question for another day," he wrote, "assuming there are other plaintiffs out there who, like Gomez, won't take 'yes' for an answer."
Popular in the Community