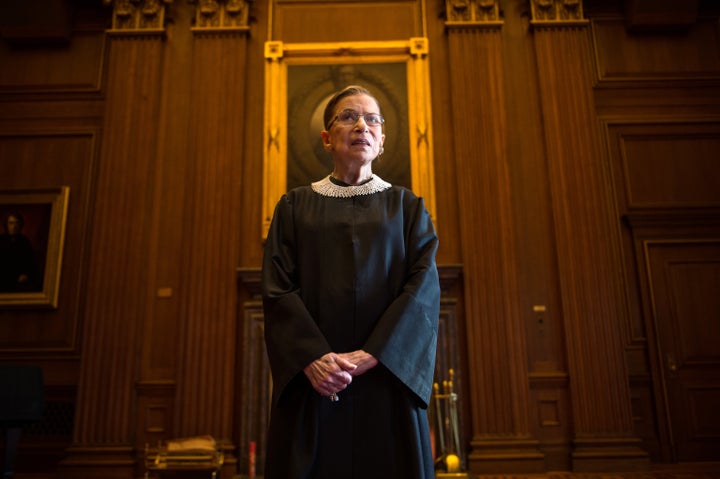 WASHINGTON -- For the first time in history, the U.S. Supreme Court heard a major abortion rights case with three women on the bench.
Justices Ruth Bader Ginsburg, Sonia Sotomayor and Elena Kagan all played an outsized role in the hearing for Whole Woman's Health v. Hellerstedt, a case that's as much about a woman's constitutional right to choose as about who gets to impose rules around that choice.
But it was Ginsburg, the court's matriarch, who seemed the most invested in the nearly 85-minute session on Wednesday. She asked the first and last questions of both sides of the case -- the clinics fighting to stay open and the state of Texas -- but saved her most pointed darts by far for the Lone Star state.
When Scott Keller, the Texas solicitor general, namedropped Kermit Gosnell as the linchpin for the state's case -- the convicted abortion doctor also featured prominently in the state's legal filings -- she just about had it.
"As I understand it, this is one of the lowest­-risk procedures, and you give a horrible from Pennsylvania, but absolutely nothing from Texas," Ginsburg said. "As far as we know, this is among the most safe, the least-risk procedures -- an early­-stage abortion."
Then she pressed: "So what was ... the problem that the legislature was responding to that it needed to improve the facilities for women's health?"
Protecting women's health, it turns out, is the chief justification Texas has advanced for its law, the controversial H.B.2., which requires abortion clinics to upgrade to hospital-grade facilities and abortion doctors to possess admitting privileges at nearby hospitals. This regulatory scheme threatens to shutter all but 10 clinics in the state and leave millions of women with restricted access to reproductive care.
Texas tried hard to downplay this effect. In his preamble, Keller proclaimed that "abortion is legal and accessible in Texas." Texas lawmakers, Keller said, "acted to improve abortion safety" -- a legitimate interest he said is allowed under the Constitution.
Ginsburg and her female colleagues were far from convinced. When Keller pointed to the biggest, most populous cities in the great state of Texas -- where clinics are complying with the law -- as proof that the procedure would remain available elsewhere if the court upheld the law, Ginsburg took him to task for what is likely the state's weakest argument.
"Well, how many women are located over 100 miles from the nearest clinic?" she asked.
That's when the slow and painful unraveling of Keller began. He conceded that "25 percent" of women -- by which he meant roughly 1.5 million -- do. To him that was no harm, no foul. He reasoned that some women could always go to nearby New Mexico, which doesn't have the same restrictions on abortion clinics as Texas.
"That's odd that you point to the New Mexico facility," Ginsburg shot back. "If your argument is right, then New Mexico is not an available way out for Texas, because Texas says to protect our women, we need these things." Instead, she said, the state proposed to "send them off" to New Mexico, whose clinics are not subject to any of Texas' health-conscious regulations.
Ginsburg has a big stake in this fight. The last time the Supreme Court spoke on abortion, in 2007, it was five men, with Justice Anthony Kennedy in the lead, who tore into the two leading precedents on abortion, 1973's Roe v. Wade and 1992's Planned Parenthood v. Casey.
"Today's decision is alarming," Ginsburg warned in her dissent in the 2007 case, adding that the court's decision making "cannot be understood as anything other than an effort to chip away at a right declared again and again by this Court -- and with increasing comprehension of its centrality to women's lives."
Her younger companions on the bench echoed some of these sentiments on Wednesday.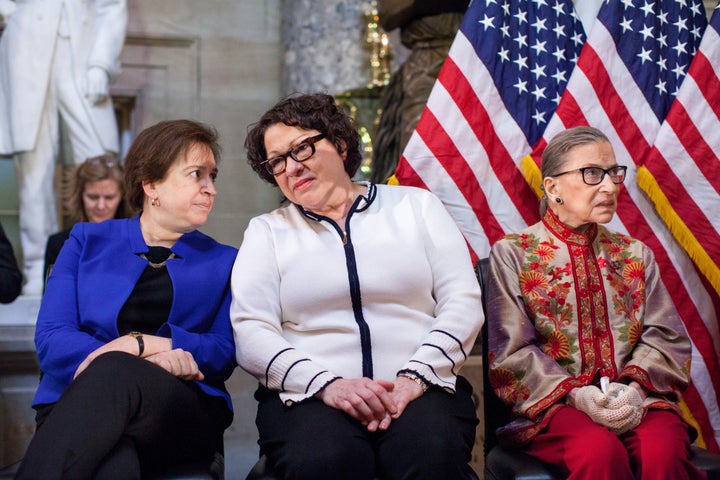 "What's the need" for the law, Sotomayor wondered, that "the slightest health improvement is enough to impose on hundreds of thousands of women" in the great state of Texas the burden of traveling hundreds of miles to reach an abortion provider. Kagan piled on with facts and figures on how Texas women today are farther from a clinic than they were prior to H.B.2's passage.
As Slate's Dahlia Lithwick observed, Chief Justice John Roberts seemed to have no choice but to throw up his arms as the female justices barreled through -- letting them run the show and giving them extra time if they asked for it.
They probably had a tactical reason for running circles around Keller: The Texas advocate is a former law clerk to Kennedy, whose conflicted record on the constitutionality of abortion puts him in the driver's seat of the case, for better or for worse.
Lest Kennedy is unsure of what to do -- and that's a reasonable possibility -- Ginsburg's closing salvo for Keller may give him some pause. The entirety of the Whole Woman's Health case, after all, is less about what is or isn't an appropriate abortion regulation, and more about whether the regulations unduly burden a woman's choice -- a constitutional right the Supreme Court last secured in the 1992 Casey decision.
When the court examines whether the Texas law tramples on that right, "you don't look to all the women who are getting abortions," Ginsburg said. "You look only to­­ the women for whom this is a problem. And so the only women we would be looking at is not all of the women ...­­ who live in Austin or in Dallas, but the women who have the problem -- who don't live near a clinic."
What's at stake "is that a woman has a fundamental right to make this choice for herself," Ginsburg said.
Spoken as if her entire tenure on the court depended on it.
Before You Go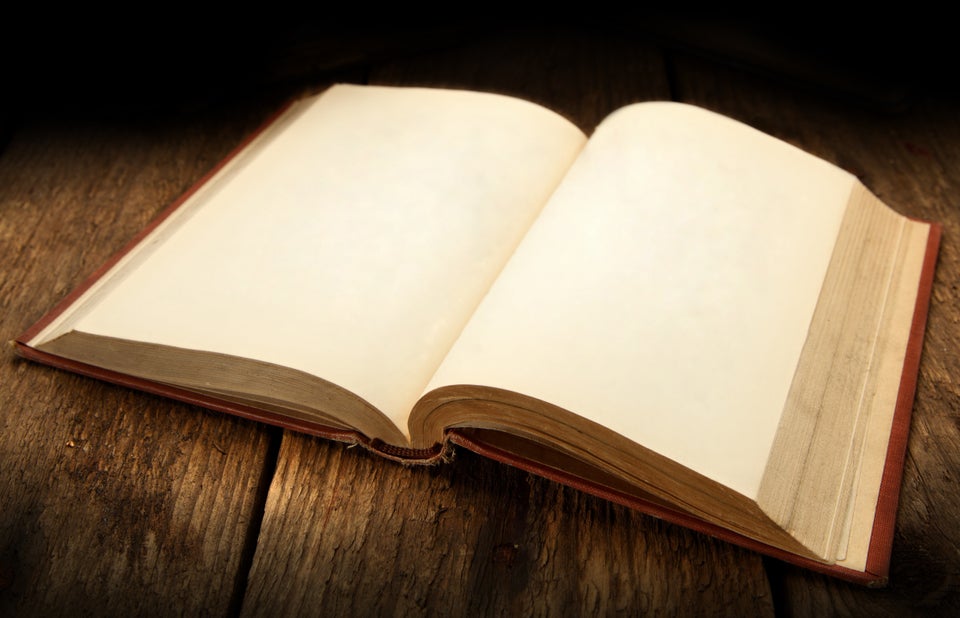 10 Ways The Supreme Court Could Settle 4-4 Ties
Popular in the Community