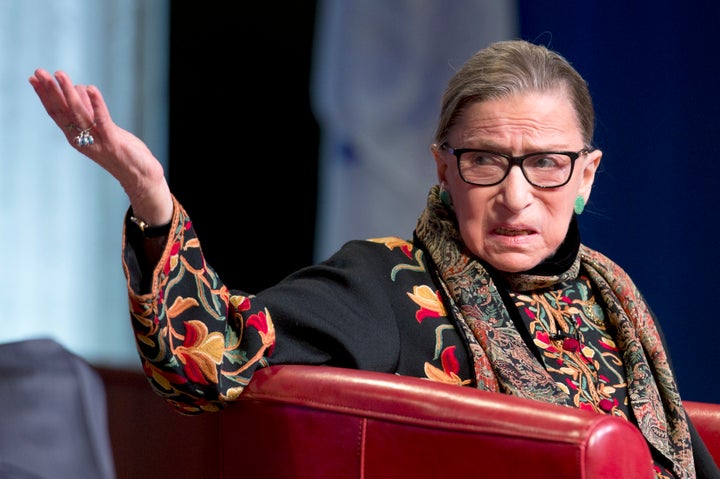 If Republican presidential candidate Donald Trump wins the election, he might have to fill more than just Antonin Scalia's seat on the Supreme Court.
"I can't imagine what this place would be ― I can't imagine what the country would be ― with Donald Trump as our president. For the country, it could be four years. For the court, it could be ― I don't even want to contemplate that."
Then, she added that her late husband would have joked, "Now it's time for us to move to New Zealand."
Kidding aside, Ginsburg reportedly has no plans to step down from the bench "as long as I can do it full steam." But, she noted that she was not the only aging member of the court so whoever was elected in November could end up filling a number of vacancies.
Her latest comments echoed those she made in an interview with The Associated Press last week, when she also indicated she wasn't looking forward to the possibility of Trump moving into the White House.
In the Times interview, Ginsburg expanded on her thoughts about the future of the court and said the Senate should take action on Judge Merrick B. Garland, President Barack Obama's nominee to replace Scalia.
"That's their job," Ginsburg said. "There's nothing in the Constitution that says the president stops being president in his last year."
Popular in the Community