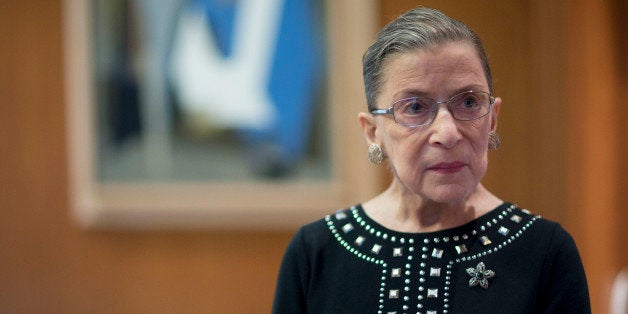 Supreme Court Justice Ruth Bader Ginsburg has said again and again that she doesn't plan to retire any time soon. But when that fateful day comes, Ginsburg is sure of one thing: women have made known that they're "here to stay."
Ginsburg told Elle magazine's Jessica Weisberg Tuesday that having three women justices makes an "enormous difference," sending Americans an important message.
"When Sandra [Day O'Connor] left, I was all alone. ... Now [Elena] Kagan is on my left, and [Sonia] Sotomayor is on my right. So we look like we're really part of the court and we're here to stay," Ginsburg said.
O'Connor took her seat in 1981, and served alongside Ginsburg from when the latter took her seat in 1993 through January of 2006. Ginsburg was the lone female justice until Sotomayor took her seat in August of 2009. Kagan joined a year later.
Ginsburg lauded Sotomayor and Kagan for their contributions to the court.
"Both of them are very active in oral arguments. They're not shrinking violets," Ginsburg said. "It's very good for the schoolchildren who parade in and out of the court to see."
Read the full interview here.
Related
Before You Go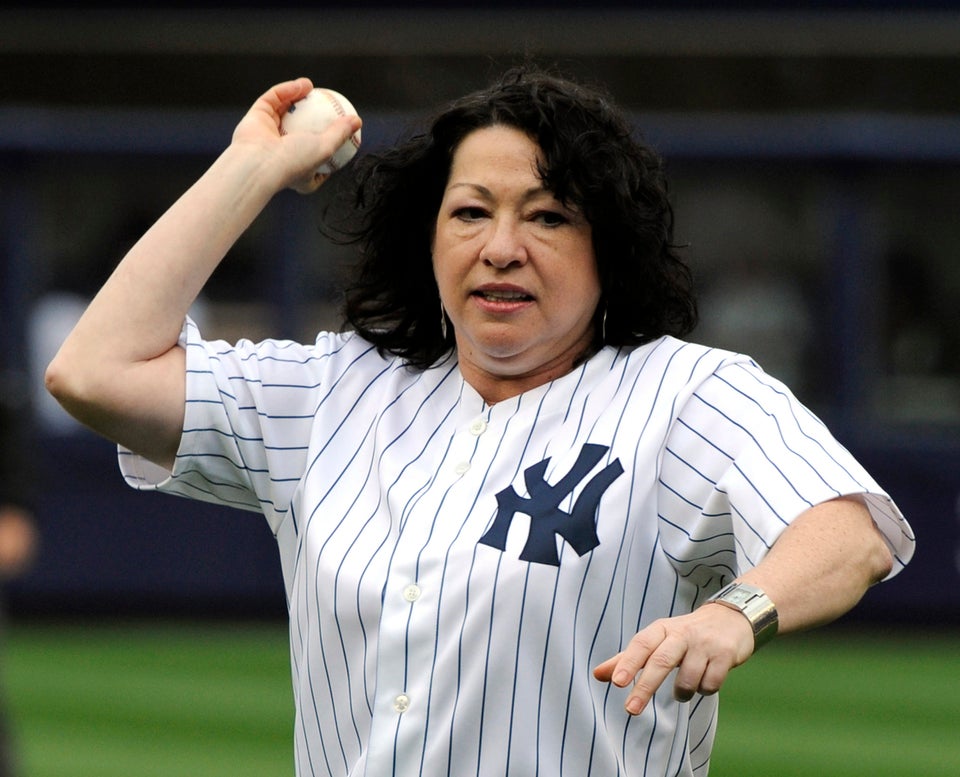 Supreme Court Justices Get Out Of The Office
Popular in the Community