Supreme Court Justice Ruth Bader Ginsburg may be an unlikely fitness model, lacking the muscle poundage of Dwayne Johnson or the rippling, always-exposed abs of Jillian Michaels. Nonetheless, the still-spry 84-year-old has attracted admiration in recent years for her unquestionably great stamina.
A few hints: Johnson has Ginsburg do push-ups using her feet, not her knees; she does planks instead of sit-ups; and medicine balls are involved.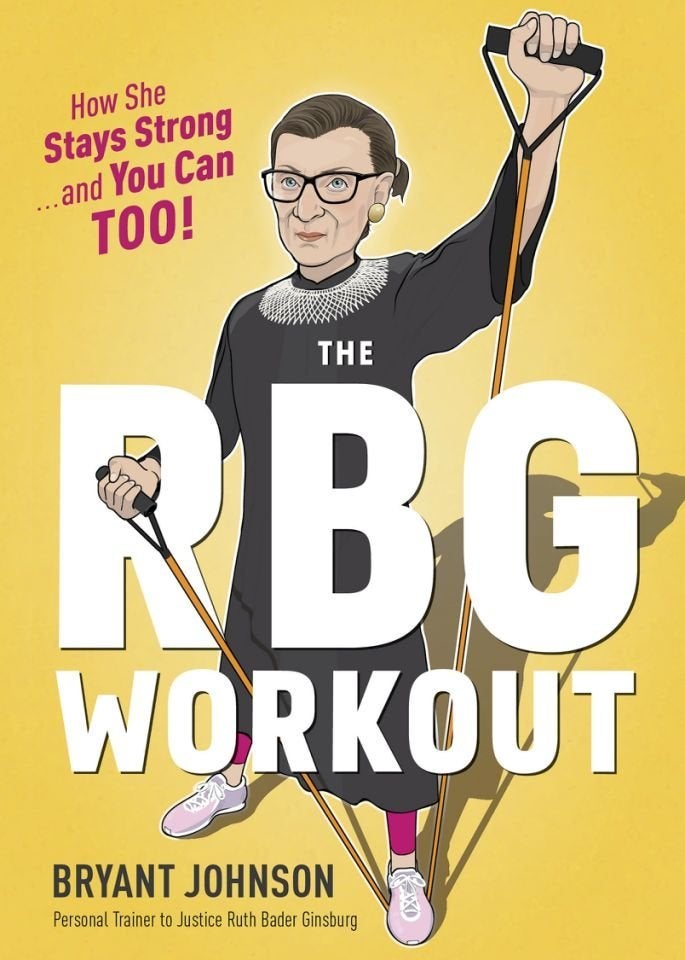 The cover illustration of The RBG Workout will be familiar to Ginsburg exercise enthusiasts. The book will be illustrated by Patrick Welsh, who previously drew Ginsburg working out for Politico reporter Ben Schreckinger's in-depth piece on her fitness. (After completing a modified version of her workout, Schreckinger endorsed the regimen, concluding: "Sore, disoriented and cranky, I didn't feel a day over 65.")
As in the Politico article, Welsh will depict Ginsburg performing each move in robes, spectacles, purple leggings and pink sneakers. We don't know if she exercises in full Supreme Court regalia, but we don't know if she doesn't! Let us have our fun.
Lest you be intimidated by RBG's proficiency, remember that it's never too late to dedicate yourself to a healthy lifestyle. Ginsburg herself began working with Johnson in 1999, after a battle with colon cancer left her physically weakened. She now works out twice weekly.
It seemed the liberal-leaning justice had fully entered the realm of celebrity in 2015, when the bestselling The Notorious RBG: The Life and Times of Ruth Bader Ginsburg was published. She was the subject of pop cultural references and memes; people bought books about her by the truckload. Now, however, it's clear that another step was needed: People had to want her beach body. (Or, in all seriousness, her healthy approach to exercise, suitable for all ages.) Now, at last, her celeb workout book is here.
In a world where we get our book recommendations from film actors and political guidance from reality TV stars, it seems fitting that we at least get our fitness inspo from a brilliant legal scholar and Supreme Court justice.
Now please excuse us, we have some planks to do.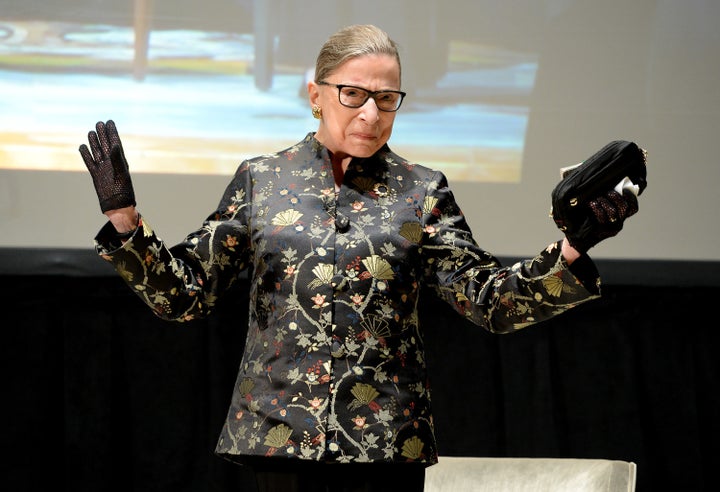 Before You Go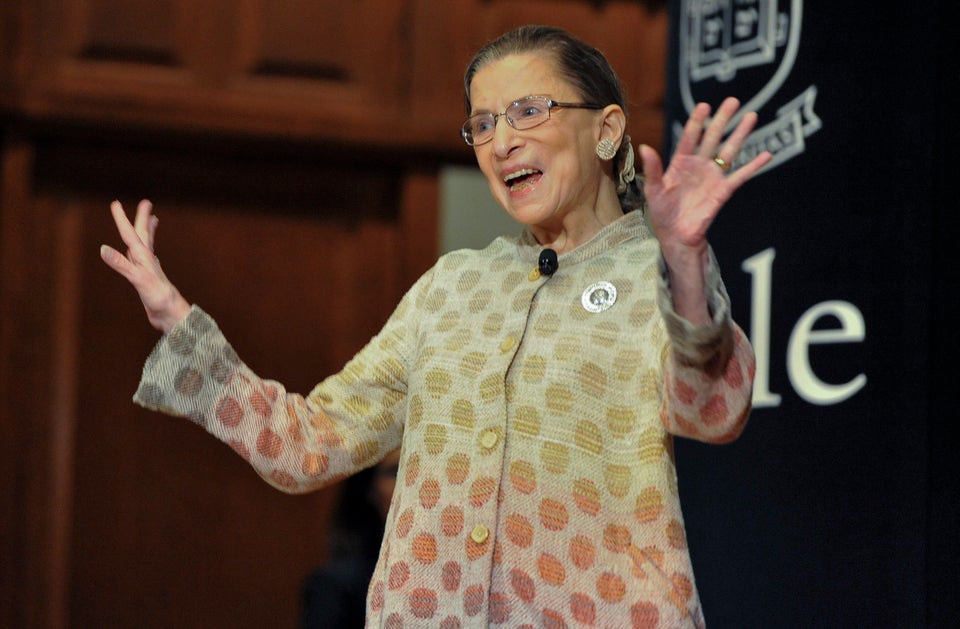 Ruth Bader Ginsburg's Best Quotes