WASHINGTON -- When 96-year-old Ruth Dunlap arrived at the airport last year for a flight to Washington, D.C., she was notified that she would be the only female passenger on her flight. But Dunlap, a World War II veteran who served in a key all-female U.S. Navy organization, wasn't surprised.
"There were 150 veterans -- all of them men," Dunlap said.
Dunlap was headed to the nation's capital to view the memorials and museums courtesy of the "Honor Flight" program, which provides transportation to veterans to visit the nation's memorials free of charge. It was something the Ohio native, who provided cryptology analysis for the Navy during her time there, had long wanted to do. Now, she was finally on her way.
"I had been wanting to go anyway for a while," she explained, "but under the circumstances I was not able to because I had moved into the lodge, and so I just rather gave up the idea of going."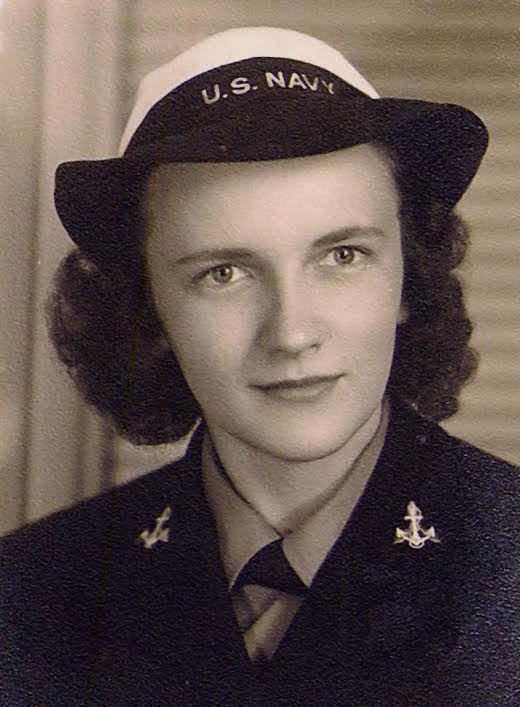 Ruth Dunlap as a young woman. (Photo: Women In Military Service For America Memorial)
Dunlap had moved shortly before her trip into a retirement community in Cincinnati. At 96, she retains a youthful disposition, and has been a devout and faithful churchgoer since an early age. Given Dunlap's devotion to her faith, the way she received the good news about the Honor Flight was serendipitous: She learned of the program through a friend from church, who got the necessary paperwork filed to get Dunlap to the National Mall.
"She really wanted to go there even more than I did, I think," Dunlap laughed. "She went as my guardian and we had a most enjoyable trip."
Dunlap's military journey began when she transferred to Ohio University from a college in her hometown of Delaware, Ohio. But she soon had to leave school for a reason that many college students today can relate to -- she didn't have enough money to finish up. But that's when Dunlap took a job with a company that made Navy equipment, where she worked for several years performing secretarial and clerical duties.
Since she was already acquainted with the Navy, Dunlap later decided to enlist in the U.S. Naval Reserve (Women's Reserve), which is mostly known by its nickname, WAVES (Women Accepted for Volunteer Emergency Service). The WAVES, an all-female unit which was created in 1942 thanks in some measure to persistent urging from first lady Eleanor Roosevelt, helped women in the armed services to break new ground.
Today, decades later, the role of women in the military has changed greatly. There is even a push to allow women in combat, something that Dunlap welcomes.
"I believe my idea of it is yes, I do," she said regarding her support for the potential change. "I have a niece right now -- she's just now going to Texas to serve wherever she's needed."
After World War II ended, Dunlap left the WAVES, having served more than five years. Her soon-to-be husband returned from the Air Force, where he had been stationed in England. They got married and had six children, whom she says she is very proud of. "We got them all through college and they're all a very nice group of children," Dunlap said.
After her children were born, Dunlap went on to complete her college studies with the help of the GI Bill.
Veterans Day is significant for Dunlap, and although she's not able to get around much these days to celebrate the holiday, she describes herself as a "patriotic person" with "little [American] flags everywhere in my house."
Reflecting back on her time in the military, Dunlap said she has nothing but pleasant memories and that she made many lifelong friends. She believes that the country has a moral obligation to provide better health care for troops when they return from war.
"They should be given good care when they come back -- the best of care," she said.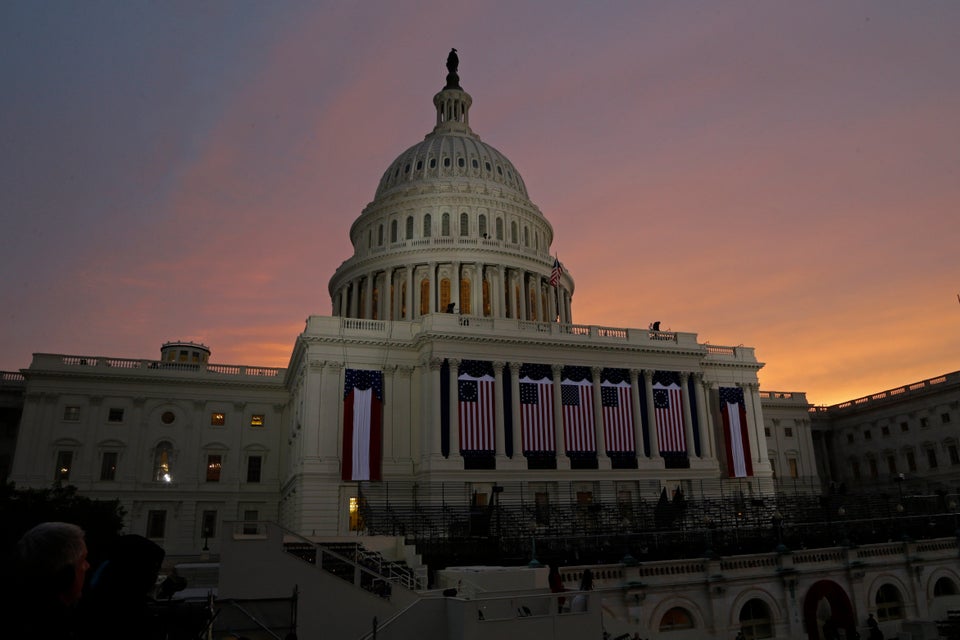 U.S. Capitol Photos
Popular in the Community