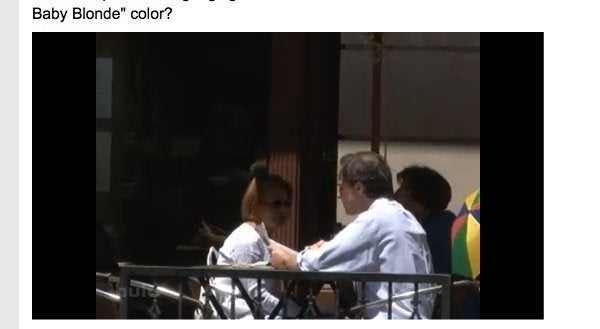 Bernie Madoff may have been caught red-handed, but Ruth Madoff has been caught red-haired.
The wife of the famous Ponzi-schemer was spotted at Midtown's Le Pain Quotidian with a new red 'do, and she didn't have too much to say about it -- or about anything else, for that matter.
"Oh my god," Madoff uttered, as ABC News advanced towards her.
When asked if she had any words regarding her husband's victims, she said nothing.
Madoff may not have anything to say, but there is something to be said here.
While her change in hair color might appear to be nothing more than an innocent style choice, last year's reports of Ruth's hair colorist dropping her suggest she's not a ginger by her own volition.
Ruth was famous for her "Soft Baby Blonde" locks. She visited the Pierre Michel salon for foils every six weeks. The recommended time between colorings is somewhere between three to four months. Needless to say, Ruth was committed to her hair color.
But then the Pierre Michel Salon heard about her husband's Ponzi scheme, and explicitly banned Ruth from ever entering again.
As for her salon, Pierre Michel, Mrs. Madoff had dropped in every six weeks over the last 10 years. One morning in March, she was told that she could no longer enjoy her routine of sitting with a glass of Poland Spring water while Giselle, a colorist often cited in Vogue and Allure, wielded the foils. Pierre Ouaknine, an owner of the salon, broke the news, according to Kelly Brady, a spokeswoman for the salon.
Can Ruth pull off being a ginger, or should she look elsewhere for her token "Soft Baby Blonde" color?
Popular in the Community