 Sounds like this may be a case for prosecutorial discretion.
A woman is facing deportation proceedings after getting arrested over complaints that her dogs were barking too loudly, California daily La Opinión reports.
Ruth Montaño, a Mexican immigrant living in the town of Bakersfield outside Los Angeles, returned home on New Year's eve with her three children after going shopping for dinner to find police at her door.
Montaño, a 38-year-old farmworker who has lived in the United States for 14 years, says the police scolded her for not knowing how to speak English, La Opinión reports.
An altercation ensued when the police asked for her driver's license, with Montaño saying one of the cops rough-handled her. The police report says Montaño get upset and kicked a deputy, which she denies, according to Bakersfield Eyewitness News. She was charged with a misdemeanor for resisting arrest and an infraction for having an animal that makes too much noise, the news report says.
"I begged him not, crying, not to arrest me, not to separate me from my children," Montaño told La Opinión.
She spent a week in Bakersfield county jail, where she was slapped with an immigration detainer and moved to a detention center for two days in California City.
Montaño says she gave up her two dogs, Cookie and Esponja, to animal control to avoid further problems, according to La Opinión.
The ACLU will defend Montaño at an immigration hearing scheduled for September.
Montaño's attorney Jenni Pasquarella told Bakersfield Eyewitness News that it's common for undocumented immigrants to face arrests for minor crimes based on the assumption that they are living in the country illegally:
We see local sheriffs motivated by someone's immigration status – potentially, by their immigration status – to make an arrest that has no basis in the law actually, because they knew that if they arrested her that it could possibly result in deportation.
Montaño's is one of many cases that has sparked criticism of U.S. deportation policies. The Barack Obama administration has said it is using prosecutorial discretion to focus its efforts on deporting undocumented immigrants with serious criminal records or repeat illegal entries.
But many immigrants without criminal records continue to wind up in deportation proceedings.
ICE issues detainers to ask local authorities to hold someone suspected of being in the country illegally for up to 48 hours. Local law enforcement often initiates the process.
Before You Go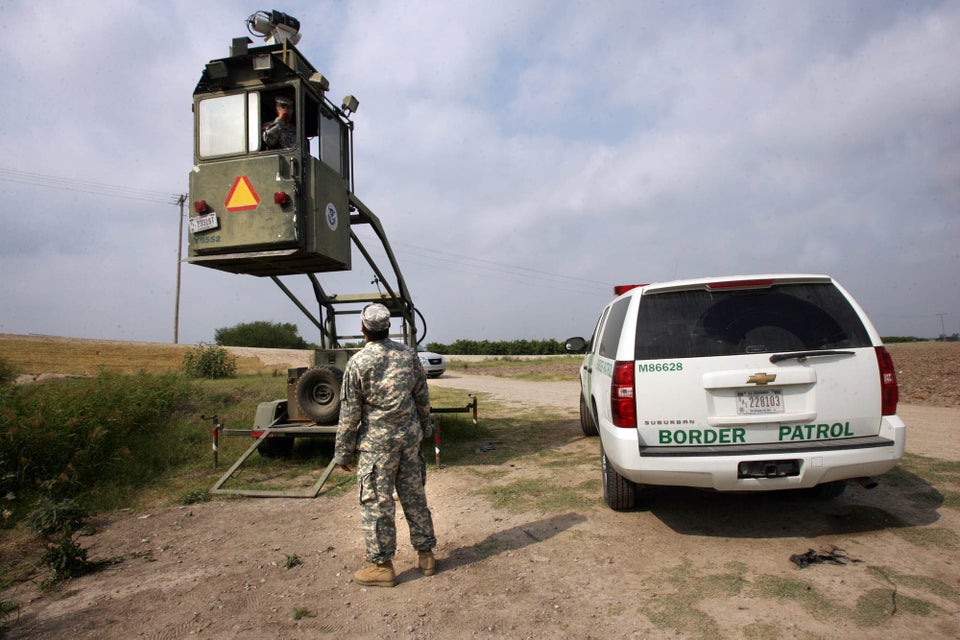 6 Misconceptions About The Border
Popular in the Community