 Ruth Moore's career in the military began like many others: at age 18, she joined the Navy, "eager to fight" for her country. But two and a half months later, her supervisor raped her multiple times, Moore says, and she began her fight against the Department of Defense and the Veterans Administration to get full disability benefits.
Now, nearly three decades later, an act bearing her name has been introduced to assist survivors of military sexual assault in securing their VA benefits from the Department of Veterans Affairs. Sen. Jon Tester (D-Mont.) and Rep. Chellie Pingree (D-Maine) put forth the Ruth Moore Act of 2013 Wednesday afternoon, a day after President Barack Obama pledged in the State of the Union to continue improving health care for veterans and expanding opportunities for women in combat.
"Survivors of military sexual assault and sexual harassment are betrayed twice: first by the military who all too often fails to support the victim, and by the VA, which has for years systematically rejected MST [military sexual trauma] disability claims based on this unequal and unfair regulation," Anu Bhagwati, executive director of Service Women's Action Network (SWAN) and a former Marine Corps captain, said in a statement to The Huffington Post. Bhagwati introduced the bill with Tester and Pingree.
In addition to improving the claims process, the Ruth Moore Act aims to relax standards of evidence for tying an applicant's mental health state to an assault. For example, the bill would allow a mental health professional's examination to serve as evidence of military sexual assault, since creating, obtaining or maintaining official records of it have proven difficult at both Defense and the VA. The draft legislation would shift the burden of proof, directing decisions to be made with "every reasonable doubt in favor of the veteran," the Army Times reports. The bill will also require the VA to report MST claim statistics annually to Congress.
Victoria Dillon, deputy press secretary for the Department of Veterans Affairs, said in a statement that the VA is "committed" to helping veterans get the necessary health care.
"For Military Sexual Trauma disability claims, VA's regulations are liberal and designed to ensure that all available evidence supporting these claims is considered," Dillon said. "Because military service records may lack corroborating evidence that an event occurred, VA regulations make clear that evidence from other sources may be used to corroborate the Veteran's account of the incident.
"We are aware that draft legislation was discussed today regarding VA's disability claims process for Military Sexual Trauma. VA will review the legislation, and if requested by Congress, provide official views on the measure."
The Navy discharged Moore after attempted suicide, diagnosing her with borderline personality disorder, according to the Army Times. Getting discharged with a mental illness diagnosis is common among victims of military sexual assault. Moore's initial applications for disability benefits were denied and subsequent applications granted varying levels of disability. She is now rated as a 100 percent disabled veteran, about 25 years later.
Survivors of military sexual assault have limited means of recourse. Just last week, in one of several cases that have been brought against the Department of Defense, the United States District Court for the District of Columbia Circuit ruled that the defendants -- including outgoing Defense Secretary Leon Panetta -- are entitled to qualified immunity, which protects government officials from liability in civil suits. The ruling deemed that the plaintiffs' assaults were "incident to military service," and stated that the Department of Defense did not have "a constitutional duty to protect [plaintiffs] from sexual assault and retaliation committed by other service members."
"We have a responsibility to meet the needs of all victims of service-related trauma," Tester, a member of the Senate Veterans' Affairs Committee, said in a statement to HuffPost. "This legislation is simply a matter of fairness to make sure that survivors of military sexual assault get the support they deserve without having to jump through additional hoops."
Pingree noted in a statement that widespread sexual assault, rather than the claims process, is the primary issue.
"It's outrageous that men and women who sign up to defend our country end up being victims of sexual assault in the first place," Pingree said. "Then to deny them the help they need to recover is simply unacceptable ... It's a classic case of adding insult to injury."
This post has been updated to include a statement from the VA.
Before You Go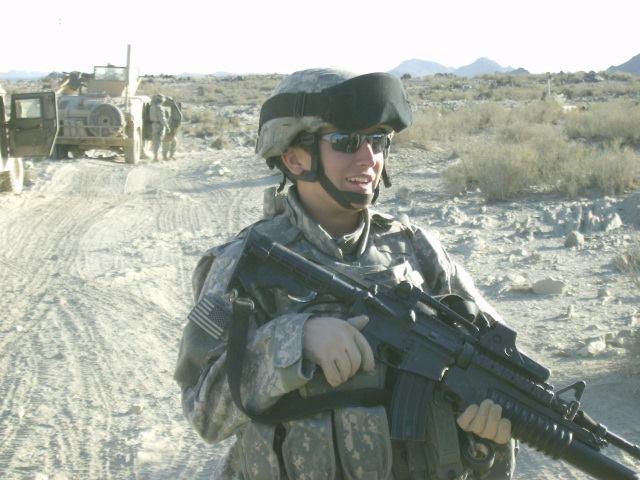 The Faces Of Military Sexual Assault
Popular in the Community