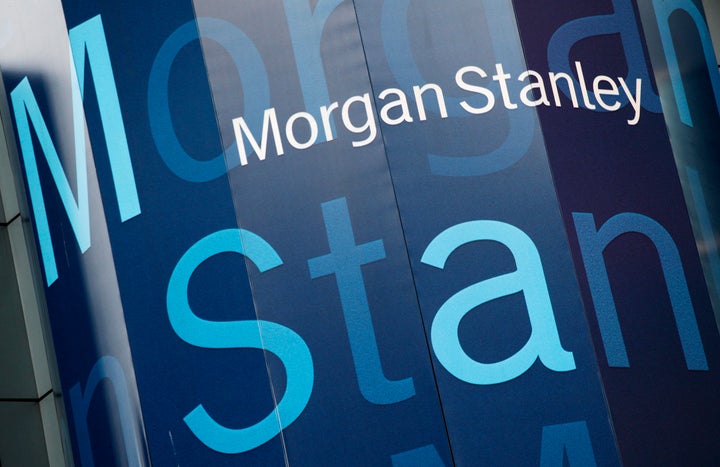 The movement to raise taxes on the wealthiest Americans has gained an ally at the top of one of the United States' largest banks. Ruth Porat, executive vice president and chief financial officer at Morgan Stanley, said on Saturday at the Economist's World in 2012 summit that the government needs to raise taxes on the rich to address its budget deficit.
"The wealthiest can afford to pay more in taxes. That's a part of the deal. That makes sense. I don't know anyone that doesn't agree with that," Porat said. "The wealth disparity between the lowest and the highest continues to expand, and that's inappropriate."
"We cannot cut our way to greatness," she added.
Porat said that the global markets are more stressed now than they have been since the financial crisis in 2008. She said bank debt is now less trusted than other corporate debt, borrowing costs for European countries such as Italy have reached record highs, and banks have become less confident lending to one another. Since banks around the world now are focused on paying down their debt, they are less likely to lend to businesses and consumers, she said.
Porat said she expects global economic confidence to hit bottom next year and that the eurozone ultimately will avert a breakup by becoming more fiscally integrated.
"The optimistic scenario is low growth, and we only have that if in fact we see this conscientious move toward greater fiscal integration," she said.
Porat said that there is potential for an economic recovery in the U.S. to gain momentum next year, once companies become confident enough in the economic climate to make more investments.
"Where there's any sort of sense that we're turning the corner, you'll see a lot of cash coming in," she said. "There is this cash on the sidelines waiting to be put to work."
But Porat said that with the extreme level of political polarization in Congress, "right now there doesn't seem to be a path forward," suggesting more "slow growth" in the future.
Popular in the Community