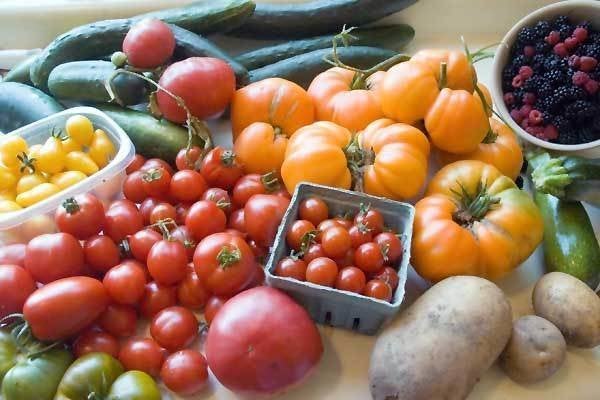 Last weekend, best-selling author and Gourmet editor-in-chief Ruth Reichl took a break from signing books and giving lectures at the sixth annual Gourmet Institute to reflect on the epicurean evolution and discuss the burgeoning food revolution.
LM: What in your opinion is the best city for food right now?
RR: I was excited by Paris again on this last trip by the fact that there are these young chefs who are doing affordable and interesting things with our food. These young people are turning their backs on three-star food and trying to cook for their friends with these ethnic influences. For years when you went to Paris what you got was French food and now you're getting all of this different ethnic food. There's great Indian food in Paris, and wonderful Chinese food, and Vietnamese food.
I felt like Paris had sort of lost its luster. New York had been way more exciting for a long time. Then the Spanish took over, and then London became the great food town. I think the Parisians decided they needed to get it back and they're doing something amazing there. New York is always great but I'm worried about what's going to happen in New York now. In this economic downturn things are going to go south here very quickly.
LM: Are there any up and coming chefs that you have your eye on in New York that you hope will help carry forward?
RR: There are the obvious ones. There's David Chang who is a genius in the way he combines flavors. The thing that interests me most about him is his respect for his audience. Among all the other chefs that I've met, he understands that even people who don't have a lot of money and who want to eat casually will take risks. Who else would put whipped tofu, sea urchins and tapioca in one dish? It's the kind of thing you might expect in a fancy restaurant but in a place that doesn't take reservations, where you're sitting at a counter, where it's noisy, where ordinary people can afford to go? Putting those type of dishes on the menu is sort of saying, 'I trust this audience and that they trust me.' I think there's something wonderful about that. My colleagues here laugh at me because I've been saying for the past fifteen years, 'Korean food is going to have its day.' But I think he is actually making Korean food more palatable. He's got kimchi. He's got ssäm. I think that he's a really exciting chef.
I also think Michael White is the next Mario [Batali]. He's a guy who's talented, curious about food, knowledgeable. With Convivio, he's done something interesting in going and doing the kind of southern Italian food that nobody in New York has been cooking before. There are dozens of interesting, young American chefs. I just hope in this climate they'll be able to prosper. Marco Canora, another good chef, and another one who respects his audience.
LM: If you could make recommendations to the next president, what would you tell him?
RR: My dream is that the next president will get a chef in the White House who is cooking sustainably, locally. Who puts a garden into the White House and grows their own food and beyond that, puts a press person in with the chef so that someone is disseminating what the White House is eating. That they are eating food that is healthy, raised sustainably in every way including with justice as well as without pesticides and all of that. The Michael Pollan piece that he wrote in the Times, I agree with everything that he said. It's very ambitious. I would like all of that to eventually happen, but for a start, what I would like is just for the First Family to be eating really good food, carefully cooked, cooked with a conscious, and for the American public to know what the First Family is eating. I think it would have an enormous impact on the way the rest of America eats and it would be simple. This is not a huge agenda. Doesn't require a big budget. Doesn't require acts of congress. That would be my first profound wish.
LM: Any recommendations on the chef you would like to see?
RR: I can think of dozens of people who would be great. Scott Peacock comes to mind. He's American. He ran the food at Georgia's Governor's Mansion. Dan Barber is another one. Great spokesperson for American food. Very articulate. It would be great to have someone who is not only a good cook but also someone who could articulate the vision for the next American food.
LM: Greenwich Village is your hometown. You lived in California for twenty years. Now you're back in New York for the past fifteen. With regards to food, what do you think are the biggest differences between the two coasts?
RR: The west coast is really lucky. They have a year-round growing season. The farmers' markets there in the middle of winter are abundant. The farmer's markets here in the middle of winter, we have root vegetables. That is a huge, huge difference. It changes the way people on both coasts eat. The other difference is that -- it's changing now -- but in the history of the towns, New York always looked toward Europe and had the big influx of immigration from Europe. It was the Italians, the Irish, the Jews, the Germans. California was looking toward Asia and towards South America. When I went to California, the Chinese food, the Japanese food, and the Mexican food were all so much more important so much earlier. Where I was living in LA, there were people who were growing Thai eggplants right down the street from me. In New York if you wanted those, you had to get them frozen.
LM: Back to the idea that it's harder to get fresh vegetables and fruit in the winter here, what would you recommend for people who are trying to eat local, sustainably grown food in the winter? Would you recommend sticking with the root vegetables or frozen?
RR: I try really hard not to be doctrinaire about this. I love the fact that Barbara Kingsolver's book has been so popular and is having an impact, but in truth, most people are going to be demanding onions year round, and celery year round, and oranges. Americans don't give up their orange juice very easily. I think it's foolish for us to try and ask everyone to be completely local.
On the other hand, freezing fruit is an option. This year, for really the first time, I froze tons of fruit this summer. When sour cherries were in season, I filled my freezer with them. I did it with apricots, I did it with blueberries. I did it with peas. People like Elliot Coleman are developing great ways of growing salad greens without greenhouse gases in the middle of winter in a cold climate. I'm anticipating that those things are going to become more and more available and we're going to figure out how we can have fresh greens even in New York in the middle of winter.
LM: Do you have any what will be the next food trend other than sustainable, local?
RR: I think the thing that you can count on -- this is the silver lining in this recession that we seem to be going in to -- is that I think people are going to start eating more vegetables. They're going to start balancing protein. They're going to be eating less meat. It's going to be a great thing. The economy is going to force the kinds of changes that many of us hoped would happen for a while. I think we're going to be thinking about the economics of eating for the foreseeable future and that's going to have the biggest impact on what we eat.
LM: You're going on your tenth year as editor-in-chief here at Gourmet. What's the best lesson you've learned over the course of your decade here?
RR: I would say food in America has changed more in the last ten years than it changed in all of its previous history. It has been an extraordinary time for food and for someone like me, who has been writing about food my whole life, starting out at a time when no body cared. I wrote a cookbook when I was 21, before the cookbook revolution.
The thing that I learned is that enormous changes do take place. The politics and the sociology of food have come to the forefront of America, these things that people weren't interested in. When I came here, I said to my publisher, 'We're going to start writing about the politics of food. We're going to start writing about where our food comes from.' My first publisher said, 'Nobody buys Gourmet to read about these things. Your readers are going to go away in droves.' That couldn't have been more wrong.
This has now become part of the D.N.A. of epicurean magazines. You can't not pay attention to these issues. People are deeply concerned about where their food comes from, and food security, and what's happening to our farmers. For me, the biggest lesson is that yes, Americans care if it's presented right. We are becoming a nation of foodies.
LM: Last question: you've been a successful chef, critic, writer and editor. How would you like people to remember you? Or what would you like your legacy to be?
RR: I hope that people will remember me as someone who was a good writer and was a voice for food for ordinary people.
Related