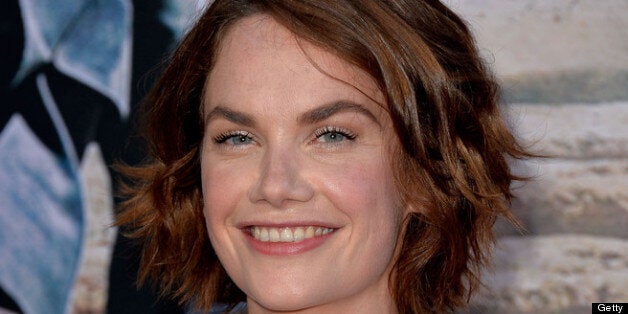 The 31-year-old British actress -- best known for her work on the television series "Luther" and "The Prisoner" -- stars as Rebecca Reid in Disney's "The Lone Ranger," the film's female lead. What was required of Wilson during the film's nearly 150-day production process was quite demanding. She even had to get thrown from a speeding train onto a speeding horse. Well, sort of.
"I was on a fake horse," Wilson told HuffPost Entertainment. "There was a stuntwoman who did the wide version of the shot and did it properly. We were all amazed by her." Not that the fake horse wasn't terrifying as well. "We were going along on a road rig at 40 miles per hour when we were shooting it, so it felt pretty real," Wilson said.
With "The Lone Ranger" out on July 3, HuffPost Entertainment spoke to Wilson about the blockbuster Johnny Depp film and her next project, "Saving Mr. Banks" with Tom Hanks.
There were some major actresses reportedly up for this role, including Jessica Chastain. What was your audition process like?It was just one of those things -- these big blockbusters that you go out for. I had no expectation of getting it. I just put myself on tape and hoped for the best. I got a call saying they were really interested in you and they wanted to fly me out from London. I met Jerry and Gore, did some scenes with them, and then, after that, I got the job. Quite amazing. It's a testament to Gore and [casting director] Denise Chamian, who kind of searched for new talent or for the right person for the job. Gore's not afraid of doing that; he wants the right people rather than just who's hot at the time, so he picked me. Which is great. It's people like that who you sort of owe part of your career to. They pick you out when other people might be more commercial.
What's Gore like as a director?For me, he works in a huge spectacle and he can do those so well, but he cares every moment it being as personal as possible. He said to many of us to treat this as your most personal film. The spectacle wouldn't work without the heart being truthful. He got us all together -- certainly myself, Badge Dale and Armie Hammer -- he sat us down and said you three guys are the heart of the movie and this relationship has to work for the rest to work. We sat down and worked through the history of [the love triangle] -- what we wanted to pull out in the scenes, what we had to pull out that wasn't said. In those moments, he looks for nuance and tenderness and truthfulness. He's insistent about and makes you want to push for that. I loved working with him, and he's really fun. He's a big kid. He just wants to create something bombastic and brave and new.
What did you think when the production was shut down?I signed on for it, and then six weeks later it got postponed. There were lots of questions in the air of whether it was going to happen or not. My thought was, "Oh, typical. I got this great movie and it's not happening." But then it did. And it was great, because the time lapse meant I could do "Anna Karenina" and everyone came back with a renewed energy and passion for it and perhaps more preparation.
You're also in another Disney release, "Saving Mr. Banks" with Tom Hanks. Did someone at the company see "Lone Ranger" dailies and think you were right for that film?There's a quite a good story about how I got that job. I was in the lift of the Four Seasons and Kelly Marcel, the writer, had seen and loved me in "Luther." I didn't know her, but she introduced herself in the lift. She said, "I love your work, I love 'Luther,' I love Idris Elba, la la la." Then we ended up having a drink in the bar together, and she said to me, "I know I shouldn't really do this, but I think you'd be great in my movie." Of course everyone does that in Los Angeles. But she had this script with Tom Hanks and Emma Thompson attached, and she went from there.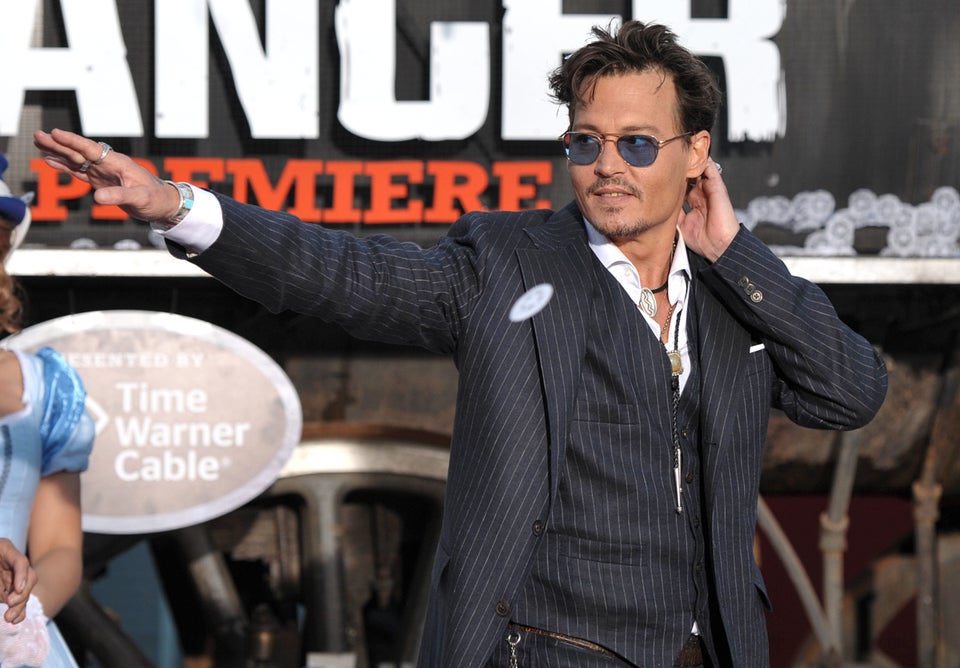 'The Lone Ranger'
Popular in the Community