Beginning Friday at 4:00pm, December 16, conductor Randall Craig Fleischer and the San Francisco Symphony will accompany four screenings of the Academy Award nominated short film, The Snowman. The score by prolific composer Howard Blake includes the much-recorded song, 'Walking in the Air'. Performances continue Saturday, 12/17 at 2:00pm and on Sunday, 12/18 at 11:00am and 2:00pm.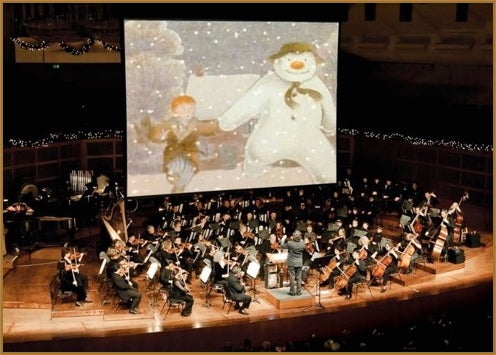 Featured guest artists include the Pacific Boychoir led by Kevin Fox and Broadway star Ruthie Ann Miles who marks her debut with SFSymphony. In 2015, Ruthie won the Tony Award for Best Featured Actress in a Musical for her performance as "Lady Thiang" in The King and I. The year before, she grabbed both the Lucille Lortel Award and Theatre World Award as Outstanding Lead Actress in a Musical for her performance as "Imelda Marcos" in Here Lies Love. As a native San Franciscan, I couldn't resist saying to Ruthie that her debut at Davies Symphony Hall means that she has "Arrived".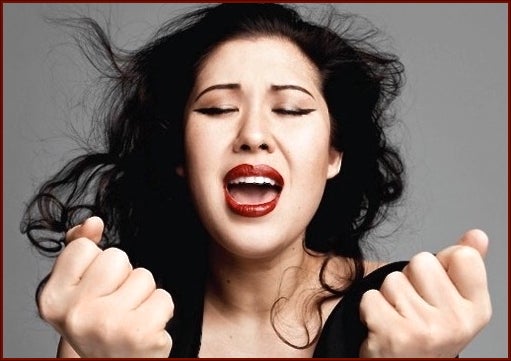 "I wasn't expecting this!" she said. "I haven't done a concert in the City yet and wasn't planning on an additional one for this year. But a couple of months ago when my agent said, 'How would you like to sing with the San Francisco Symphony?' – my answer was a great big capital Y––'YES!'
Starting Wednesday, 12/21 and through the afternoon of Christmas Eve, Ruthie will join the Symphony and Symphony Chorus for seven performances of Holiday song favorites. Following intermission comes the incredibly popular live-action-version of A Charlie Brown Christmas and its ever-endearing jazz score by Vince Guaraldi.
"Everybody loves Christmas music – but I really love Christmas music. Maybe it's because I have a multi-cultural background and have lived in many parts of the country and connected with so many traditions. I'll be singing a lot of personal arrangements, including 'We Need A Little Christmas' from the musical Mame, 'Let There Be Peace on Earth', also a little flavor of Hawaii – 'Mele Kalikimaka' – with ukulele. A definite favorite of mine is 'Santa Claus is Comin' to Town'. That one has a beautiful super-fun swinging jazz feel. We're ending the program with 'Believe' – from the musical film, Polar Express. My 4-year-old daughter just loves this song. She and my husband will be flying-in to see both shows a couple of times. I know she'll recognize 'Believe' – and maybe start belting it out herself! I feel all this music so deeply and it makes me emotional. Plus the fact – I'm performing at a venue and with an orchestra that is absolutely adored by so many singers!"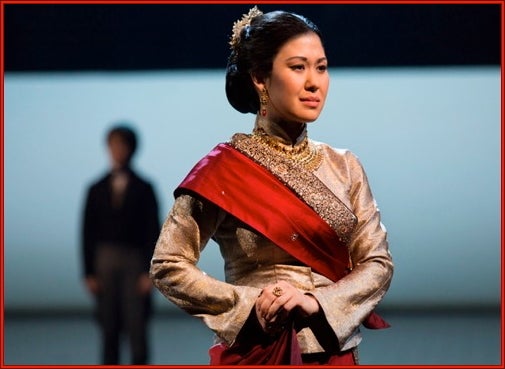 "I have an MA in Vocal Performance [NYU, Steinhardt School of Music]. What we learned there was to find the core voice – the voice you have, who you are. What we did was to eliminate and erase definitions – all that vocabulary about belting, head voice, and chest voice. We looked at those subjects on a sliding scale or like a seesaw. All I'm looking at is good resonance and good airflow. Where is the resonance? In your cheeks? At the top of the bridge of your nose? What if the resonance is a little further back or closer to the front of your teeth? The kind of training I had with Dr. Brian Gill [when at NYU Steinhardt] was about good technique – neither classical or musical theatre. So, I'm able to work on manipulating my voice to sound like this for that."
That skill set, when combined with Ruthie's innate understanding of dramatic flow, i.e., how to tell a story, won her the roles of two vastly different characters in two totally separate genres of musical theatre.
"Just before going into The King and I – I did the techno-disco musical, Here Lies Love by David Byrne. It takes place in a discotheque. I had to really rock my voice out! Here Lies Love follows the story of Imelda Marcos. It begins when she's a young girl. I started off with a pure pop-sounding voice. Eventually her voice morphs as she takes on power. So, that was a deliberate thing I did in developing my character – changing my voice. Not only was I wearing different clothing, changing the way I wore my hair, changing my personality – towards the end, I was belting."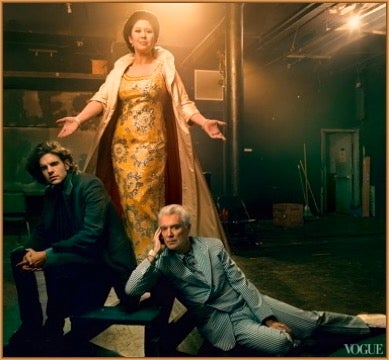 "Bartlett Sher, the director of King and I, came to see Here Lies Love several times and wanted me for 'Lady Thiang'. At the time, my voice was very pop-sounding, very forward. The musical director, Ted Sperling, said, 'We want to take your voice back into a time where we just hear the heart of the woman. Let's explore what this sounds like.' We found her – Lady Thiang's sound. And, hopefully, the kind of voice Rodgers and Hammerstein had heard as they were writing the show."
Throughout the stretch of her appearances with SFSymphony, eleven very-receptive audiences will come to know Ruthie and her beautiful voice. Some may be experiencing various pieces on her song list for the first time. Some may be experiencing Davies Symphony Hall for the first time. Dynamics like these can last a lifetime. Some of us connect our first visit to Santa (at The White House – an ultra charming department store at Grant and Sutter, San Francisco) with Perry Como's newly released recording of 'Santa Claus Is Coming To Town' playing in the background. (I asked for an iron.)
"The first thing I look for when I approach material is not actually the music, but the lyrics. I've sung in other languages in recital settings before. It's easy when you first hear the music to say it's a melody you want to sing. I look at the text first. I got into the business because I wanted to study Shakespeare. I was at Southern Oregon University in Ashland. The Oregon Shakespeare Festival is there. All the professors are professional actors and are adjunct to OSF. Theatre is in the air at Ashland. When I decided I wanted to perform, it was because I had done a Shakespeare monologue in competition and had done very well. In about ten years I would love to play 'Lady M' (in The Scottish Play) and 'Queen Margaret' (Richard III). Many roles I would love to play I'm not ready for yet. So, it means getting ready. There's a lot of work ahead of me even though I might not have the job yet. I keep Shakespeare on my iPad or I've got a book in my purse. It's always with me."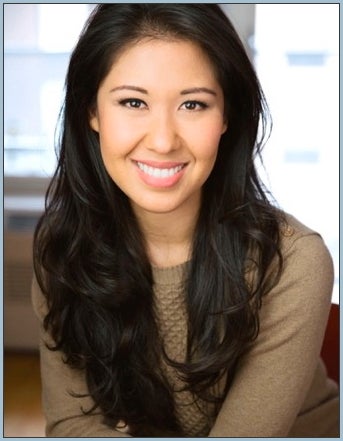 On my Christmas Wish List this year is to see Ruthie play 'Titania' in A Midsummer Night's Dream.
"That's a role I can play right now! Who's doing it?! I would play Titania immediately."
When can we go to iTunes to download her recording?
"That's another thing in the works – an album about what I want to say. I'm talking about it with good friends, with people who believe in me and have a vision way-beyond what I have for myself. I don't want to sing songs just for the sake of it. That's one of the things I think about when I focus on my vision. It's in process. Hopefully, 2017 will show us that."
Calling all HuffPost superfans!
Sign up for membership to become a founding member and help shape HuffPost's next chapter
This post was published on the now-closed HuffPost Contributor platform. Contributors control their own work and posted freely to our site. If you need to flag this entry as abusive,
send us an email
.