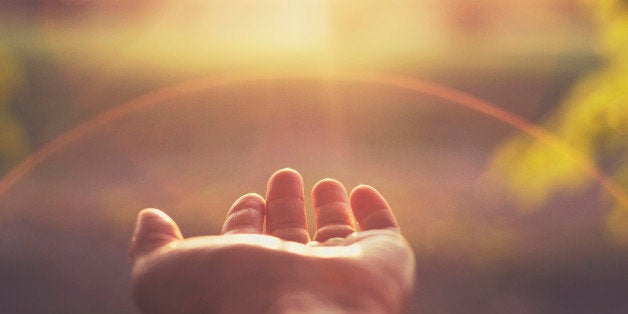 My daughter, Heidi and I recently delivered a keynote address called "Handling the Holidays" at a hospice event in Greensborough, South Carolina. Looking back on the early years following my son's death I admit that I did not handle the holidays; they handled me. They came and went whether I liked it or not - time marches on. In those early years holidays were difficult and emotionally as well as physically challenging. The lights were too bright and the music too loud the stores too busy. It seemed that every place I looked there were reminders of my life gone by. I remember having to make a host of painful decisions the first year following his death: what to do for Thanksgiving, how to deal with Christmas, which was his favorite holiday. It helped that there were special gifts that came from unexpected places.
One gift I remember was the first Thanksgiving when friends invited my husband and me and our fourteen-year-old daughter, Heather, to join them for dinner. Looking back we couldn't have been much fun. The day turned around for us when our daughter, Rebecca, surprised us by flying in from college in Utah. She bought a $99 round-trip ticket, but could only stay for 24 hours. It was worth it! Another surprise was that every evening the week before Christmas unknown elves left gifts on our doorstep. But the most amazing gift of all came from a total stranger at an unexpected place and time.
It was December 15, 1983. Scott had been dead for eight months and I was not in a good place. I continued to teach at the University of Rochester School of Nursing and to fulfill my duties as the psychiatric nursing consultant to the surgical service at Strong Memorial Hospital. The holidays were a rough time. Given advice that it was best to try to maintain our past routines and to not make any big decisions or go anywhere the first year, my husband and I decided to have our traditional Christmas with our three daughters. I tied hard to take on the Holiday spirit, but I was having a tough time. Teaching and consulting with patents and staff on the surgical service and burn unit was taxing.
It was Thursday afternoon and I was ready to go home when my pager went off. I trudged from my office back to the hospital where the head nurse asked me if I would visit a 70-year-old woman named Ruth who had fallen and broken her leg. When I entered the hospital room I found the woman looking very uncomfortable with her leg pinned and in traction. I sat down next to her bed and chatted with her for a few minutes offering to show her some breathing and meditation techniques which I was using daily myself. She declined and said she felt fine and was looking forward to going home. Why? I wondered had the nurse called me in? Why was I there? If Ruth is fine what is wrong with me? Fine did not work for me. With these thoughts in my mind suddenly I felt tears welling in my eyes. Ruth gave me a somewhat puzzled but compassionate look and asked, "What is wrong?" I knew telling her the truth wasn't the professional thing to do but I just couldn't hold back. Through my tears of pain I sobbed, "my son was burned to death in an automobile crash eight months ago and I don' think I am going to survive." She looked me in the eye with conviction and said, "My dear, years ago I had seven children killed in a house fire. I survived and so will you." That woman's faith, courage and belief carried me through that holiday and many others to come. I never saw Ruth again, but I will be forever grateful or her message of hope.
Please pass Ruth's gift of hope on to those you know who are suffering loss this holiday season. No matter the loss: friend, family member, pregnancy, pet, divorce or job. Remember others have been there and made it and so will you. If you have lost hope this holiday season please lean on ours until you find your own and visit us at www.opentohope.com.