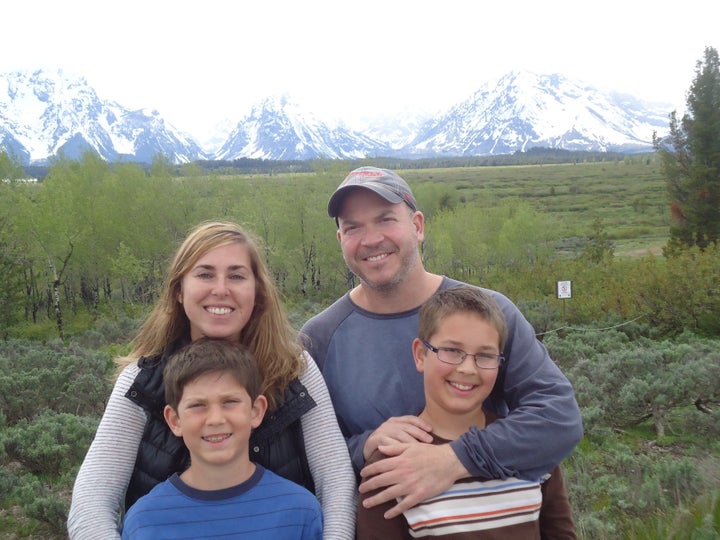 A California couple that worked as spokespeople to promote RV travel for nearly two decades were suddenly fired last month for speaking out against presumptive GOP nominee Donald Trump.
The Recreational Vehicle Industry Association had paid Brad and Amy Herzog to travel and give television interviews about RVs across the U.S. for the past 17 summers. They received the industry's Spirit of America award for their dedication in 2006.
The couple were six days into a 50-day swing through the West under contract with RVIA and had given a handful of television interviews when they launched a Kickstarter campaign on June 28 raising money for an anti-Trump book. Amy Herzog illustrated the adult picture book, D is for Dump Trump: An Anti-Hate Alphabet, featuring 26 short poems by her husband. The fundraiser was separate from their responsibilities as spokespeople.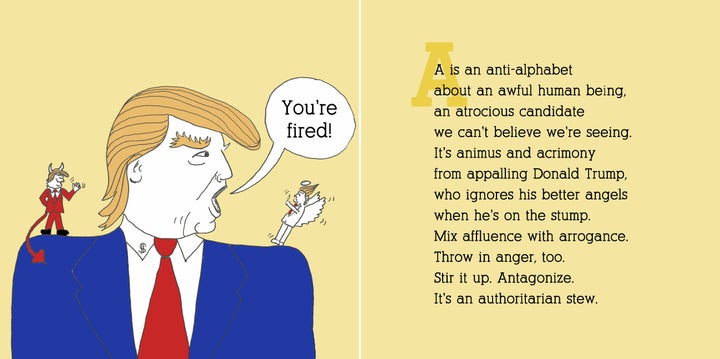 The Herzogs did a non-political morning interview with a Phoenix news station that same day, promoting how easy it was to tailgate and travel with a family in their RV. An RVIA representative called them 15 minutes after it ended to say the association had suspended the tour and it wouldn't award the Herzogs the remaining money it had promised them.
Brad Herzog told The Huffington Post that he and his wife never mentioned their book during their work, nor did they use their position as spokespeople for RVIA to talk about it. While their contract with RVIA didn't contain language prohibiting them from making political statements, Herzog said it did contain an "at-will" provision allowing them to be terminated for any reason at any time.
"Suddenly because it came out that we had other lives that included creative ways of expressing the courage of our convictions, we were deemed toxic," Herzog told HuffPost, as the couple drove across Nebraska in an RV that Winnebago had agreed to lend them for an additional few weeks.
Earlier in the day, Greg Gerber, an editor of RV Daily Report, wrote a column arguing that RVIA should drop the Herzogs because of their political views.
"For an organization that routinely walks the tightrope of political correctness, it seems rather odd that RVIA would turn a blind eye to such a divisive book in this politically-charged environment," Gerber wrote. "When they are advocating a political agenda in an election year, if the entrepreneurial Herzogs can make money bashing a billionaire entrepreneur, hey, more power to them. They should just do it on their time and not in conjunction with an RVIA road trip."
Their firing comes as several major corporations including Apple, UPS and J.P. Morgan Chase have dropped out of sponsoring the Republican convention because of Trump's xenophobic comments. The leaders of several major tech companies penned an open letter condemning Trump on Thursday.
The RVIA said in a statement on its website that the Herzogs' book does not meet the organization's nonpartisan position and that it "distracted from our core value of political neutrality."
"To clarify our position, the decision to suspend the tour was based solely on the tone and content of the Herzogs' book," the statement says. "Regardless of the candidate or political affiliation depicted, we would have arrived at the same decision."
RVIA spokesman Kevin Broom declined to comment further when asked whether anyone from the organization had discussed the book with the Herzogs before they were fired.
The couple plans to donate $1 from the sale of each book to the Southern Poverty Law Center to support the group's anti-hate efforts, said Herzog, who has two teenage sons with his wife.
"D is for Dump Trump stands for our disgust with Trump's reactionary rhetoric and the way he substitutes innuendo for fact in an attempt to inflame his supporters and bully his detractors and scapegoat various segments of the population," he said. "And I feel like that's exactly the tactic that was used against us."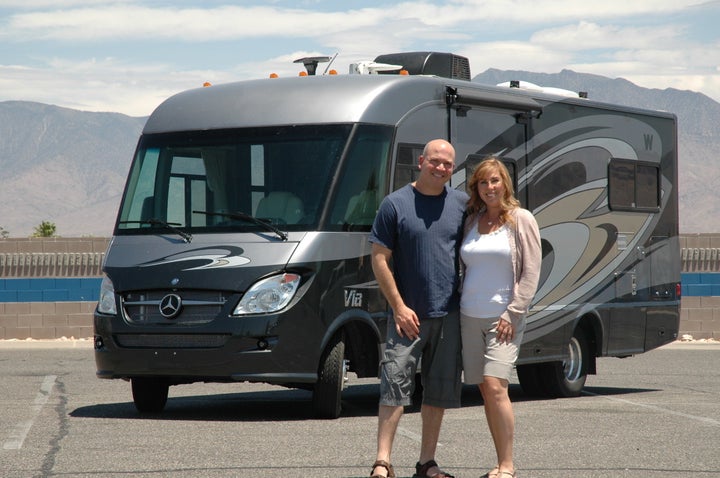 The couple is "more emboldened than ever" to produce the book now, Herzog said. They have received numerous offers for legal assistance, but they haven't focused on taking legal action just yet, he said.
"Right now, we're just trying to land on our feet with our principles intact," Herzog added.
He sees a certain irony in being fired for his political beliefs because one of the benefits of traveling the country by RV is getting to meet people with different political beliefs, he said.
"I still believe that a road trip in a house on wheels is a great way to see America and I feel like if more people did so, and got out of their little bubble world, including maybe some of the people involved in this decision, there might just be a little bit less intolerance out there," he told HuffPost.
After they lost their jobs, donations to the Herzogs' Kickstarter soared past their $7,500 initial goal. The couple had raised over $23,500 by Thursday morning. Strangers had donated the vast majority of money.
Still, Herzog said he wouldn't recommend giving up one's job for a Kickstarter. "But maybe there's a little bit of bittersweet karma there," he added.
Before You Go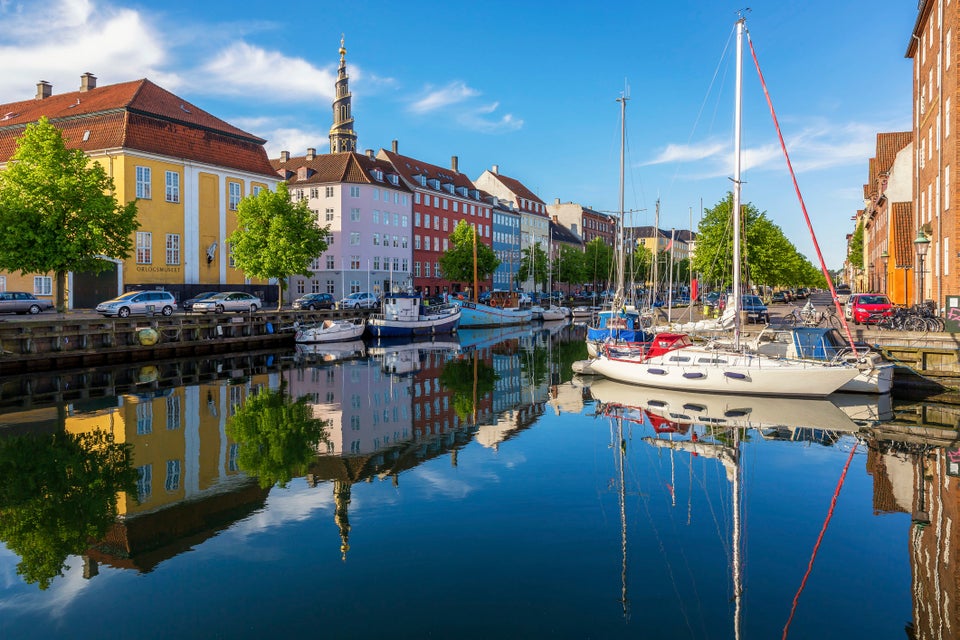 10 Excellent Countries To Move To If Trump Becomes President
Popular in the Community