Eric Olander and Cobus van Staden are the duo behind the China Africa Project and hosts of the popular China in Africa Podcast. We're here to answer your most pressing, puzzling, even politically incorrect questions, about all things related to the Chinese in Africa and Africans in China.
Earlier this year, the China-Africa Research Initiative, or CARI, published its findings from an in-depth survey on what African countries received the most Chinese loans over the past 15 years. Not surprisingly, Angola with its huge oil reserves topped the list at $21.2 billion. Interestingly, Ethiopia ($12.3 billion) and Kenya ($5.2 billion) were second and fourth respectively in the top five list and, for the most part, neither of these countries is considered extremely rich in natural resources.
The pattern and flow of Chinese loans in Africa, according to CARI, suggests that the Chinese have a much broader strategic agenda on the continent than is often presumed by outsiders. While natural resources are no doubt important, they are clearly not the only priority as the Chinese seek to open new markets, build manufacturing operations, deploy aid and development initiatives and so on.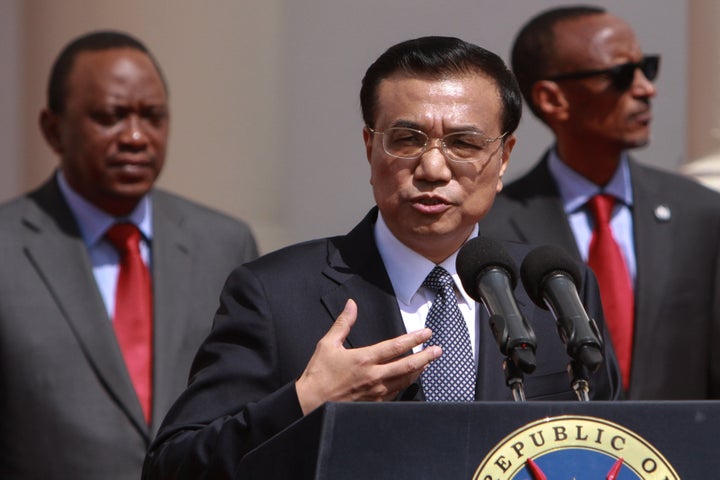 In a recent reporting assignment to Rwanda, Nairobi-based Quartz Africa correspondent Lily Kuo traveled there to investigate why the country is increasingly becoming a magnet for Chinese money and migrants. Lily joins Eric & Cobus ― in the podcast above ― to discuss what kind of Chinese investor is attracted to Rwanda and how people from both countries are sometimes struggling to adapt to one another.
Join the discussion. What do you think about the growing Chinese presence in countries like Rwanda? Do you think it brings badly-need investment or new problems to countries that are already struggling? Let us know.
Before You Go
Obama's Face Found Across Africa
Popular in the Community