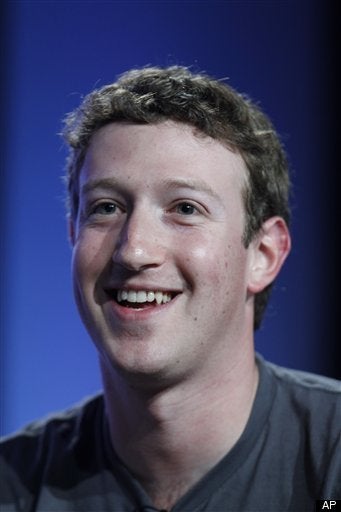 It's a fitting outlet in which to celebrate, because the story of Facebook exemplifies precisely why the global community needs to invest in young minds and young leaders -- especially girls.
Imagine if Mark Zuckerberg, founder of Facebook, had been born one of the 600 million girls who live in the developing world. Imagine if his inventive mind -- rather than being given the opportunity to create, flourish, and ultimately change the world -- had been squandered by poor health and inadequate education.
It's not a far-fetched scenario.
If Mark had been born a girl in rural Rwanda, for example, rather than a boy in White Plains, New York, he could have been among the millions of young girls (and boys) who die each year before their 5th birthday from a preventable illness such as malaria, diarrhea, or pneumonia.
At the young age of 15, rather than studying computer programming in school, he would likely have been at home helping his family to fetch firewood, retrieve water from unsafe sources, and raise his siblings. By 19, he could have had a child of his own, joining the 14 million adolescent girls in the developing world who give birth in a given year (and often die while doing so).
Before the age of 20 -- the age at which Zuckerberg launched Facebook -- he could already have contracted HIV. More than 75 percent of 15 to 24-year-olds living with HIV in Africa today are girls.
At the age of 29, rather than making global headlines by launching a multibillion dollar IPO for Facebook, chances are he would have become another statistic -- another life, another mind that had never been given a chance to achieve its full potential and impact the world.
It's time to break the status quo.
On International Women's Day, and every day after, the global community needs to make the lives and futures of young girls a priority. We can and must work together to invest in programs and resources that give all young minds, regardless of gender or geography, the opportunity to build their lives on their own terms -- to protect their health, to stay in school, to channel their creativity, and to pursue their dreams. Our global economy -- and our global future -- depends on it.
The 12+ Program in Rwanda, supported by PSI, the Nike Foundation, the Rwandan Ministry of Health, and other partners, is a model for success. Every week, 10 to 12-year-old girls across Rwanda meet in youth centers and schools to discuss and learn about topics that are vital to their health and future, including HIV, delaying sexual debut, and financial literacy.

The 12+ educational program in Rwanda
It's time to take the message and impact of programs like 12+ global. It's time to give every future Mark Zuckerberg, or Wangari Maathai, or Ellen Johnson Sirleaf the chance to become the leader the world desperately needs them to become.
This is why I am proud to support International Women's Day. It's why I support and praise the girl-affirming work of the Bill and Melinda Gates Foundation, DFID, the UN Foundation's Girl Up Campaign, the Girl Effect, and countless other health and education programs designed to empower young girls, like my new baby daughter Lilly, to live healthy, safe, productive, and optimistic lives.
What you are doing to support girls? "The clock is ticking."
Popular in the Community