The author Kahlil Gibran once wrote, "Music is the language of the spirit. It opens the secret of life bringing peace, abolishing strife."
In the African nation of Rwanda, the spirit of peace is so needed just two decades removed from a civil war and genocide. Mary Fanaro, the director of the charity OmniPeace, recently visited there. Her organization helps communities overcome poverty by enhancing education.
OmniPeace focuses on building schools to improve children's learning opportunities, which are often tragically lacking in the developing world. OmniPeace has built seven schools, using fashion as a means of fundraising. You can shop at their online store and support the schools, including a new special project for Rwanda.
During her Rwanda visit, Fanaro's tour guide asked if OmniPeace could expand its mission a little. Yes, please build a school, but how about a music school? OmniPeace had never done that before. Fanaro jumped at the idea.

"I loved the idea of using the power of music to build upon the current healing and prosperity that is in full bloom in Rwanda today. And even though all prior OmniPeace schools were primary schools, this was an adventure and project I was excited to take on."
The tour guide said there was a great need for a good music school in Rwanda. But to make this happen, OmniPeace had to start to raising funds.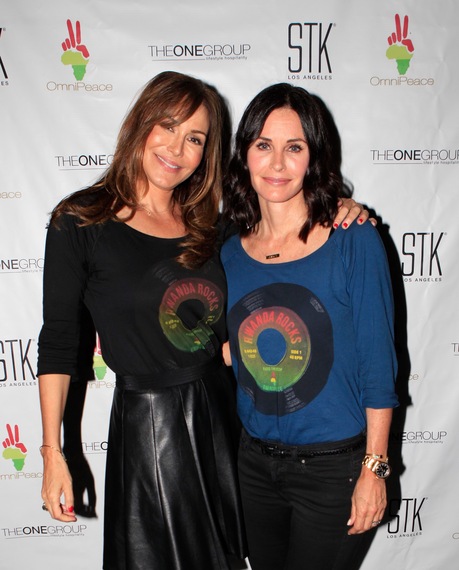 OmniPeace founder Mary Fanaro (left) with Courteney Cox, who is an ambassador for the charity. (OmniPeace photo)
Fanaro's best friend happens to be Courteney Cox, the actress who starred in the award-winning Friends sitcom. Just last month Cox helped launch the OmniPeace fundraiser to build Rwanda's music school. The campaign title is Rwanda Rocks!
Cox is a regular OmniPeace ambassador. In an interview with Entertainment Tonight, Cox discussed her support for Fanaro's passion.
Fanaro says the music school will have 50 students the first year. There will be classes where guitar, drums, singing, piano and music production will be taught.
The children will also be provided snacks as part of the after school program. This is important because hunger and malnutrition is a legacy of Rwanda's war that it's still trying to overcome. So extra food is important to improve children's nutrition.
The UN World Food Programme (WFP), for example, provides school meals in Rwanda in food-insecure districts. Agriculture is still in recovery from the conflict. So despite progress in Rwanda, much more need to be done to bring peace and progress to the country. Fanaro sees a role for music and education.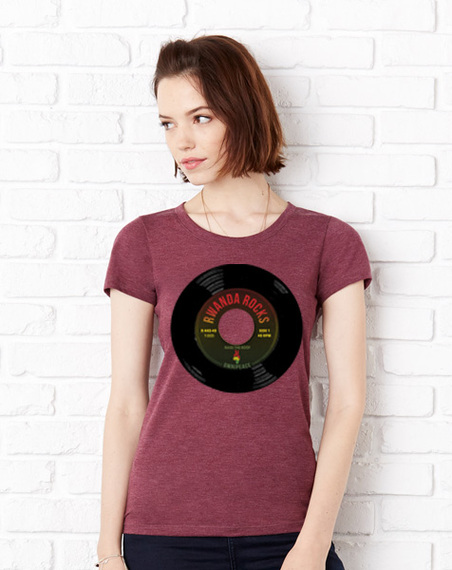 The first step is building the financial support to start construction of the music school. You can help OmniPeace in several different ways.
You can visit the OmniPeace web site and donate to the Rwanda Rocks mission. You can also purchase their t-shirts, which will support the music school. The sale of each Rwanda Rocks t-shirt and other products raises money for the building of the school.
OmniPeace also welcomes colleges and their activities boards to host OmniPeace events to support the building of schools. The previous schools built by OmniPeace are located in Senegal, Mali and Malawi. In total, over 15,000 children are receiving an education as a result.
Fanaro is excited about the latest OmniPeace project and its potential for helping Rwanda in its peace and reconciliation process. Fanaro says, "I also believe that because I was there during the 21st anniversary of the genocide, there was something extraordinary going on in the air that really can't be described with words other than the ones used on the billboards everywhere - Remember. Renew. Unite."
Related
Popular in the Community