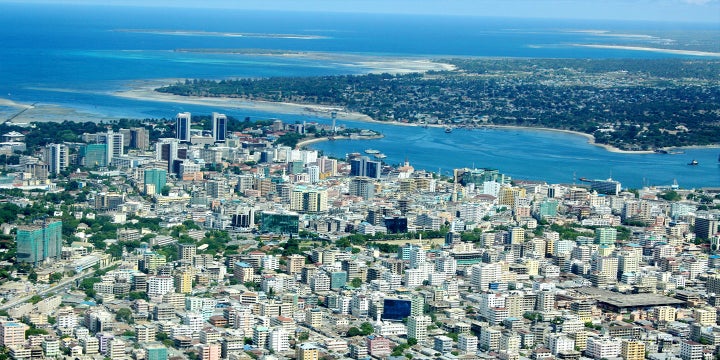 In a country that was devastated by genocide, the sun is clearing away the clouds to display the prospects of a better future.
Rwanda has seen immense improvement through the last decade and was recently named the most improved country in the 2016 Legatum Prosperity Report. Rwanda has actually over-performed on its prosperity indexes as a low-income country. In fact, the country has a prosperity surplus and over the past decade, Rwanda has seen a 75-rank increase in the business environment index, according to the Legatum report. The country is ranked high due to its strengths in business practices and governance.
Rwanda's prosperous business environment allows for innovation, expansion and stability. The Global Competitive Index also shows the robustness of Rwanda's goods and labor, leading to substantial GDP growth. The country is a place where it is easy to do business. There is a strong economic foundation and few barriers for those starting businesses, which is incredibly important to the current economic system and setting it up for success in the future.
Another highlight within the Rwandan community is the shrinking gender gap and opportunities for women. It has one of the highest percentages of women in the labor force. That is helped by Rwandan policies in place that allow women to stay in their positions, including extensive paid maternity leave. Equality is also shown in Rwandan politics, as parliament is made up of more than half women delegates. Having women in those spaces is critical as the World Economic Forum emphasizes "when women work in politics, research suggests they put important but otherwise neglected issues on the table."
Although the future is promising, that does not mean there are not areas in need of improvement. The sectors of Rwanda's prosperity see a significant slip when it comes to education. In order to continue Rwanda's hefty business ventures and economic stability, education should be a main priority. Rwanda and its leaders need to emphasize the importance of furthering education for young people and raising literacy rates. Not doing so will strain any form of progress and the prosperity built for future generations will mean nothing.
Seeing the improvements that Rwanda has made in business and government is rewarding. Rwanda is a country that turned around from tragedy to rebuild and position itself as a global leader and is a promising example for other African nations. Other countries are taking similar steps towards prosperity. Ghana and Togo have allowed for greater access to credit and easier mobility to start businesses. Africa's continued ability to export a diverse array of goods will make it a force to be reckoned with in the global economy. Following Rwanda's lead will be a game-changer for Africa's bright future.
Zandre Campos is chairman and CEO of ABO Capital, an international investment firm that invests in companies in the healthcare, energy, transportation, hospitality, technology and real estate sectors throughout Africa. ABO's mission is to create global value for developing countries in Africa, while contributing to their economic development.
Related
Popular in the Community